Alumni urge preservation of old Las Vegas High School buildings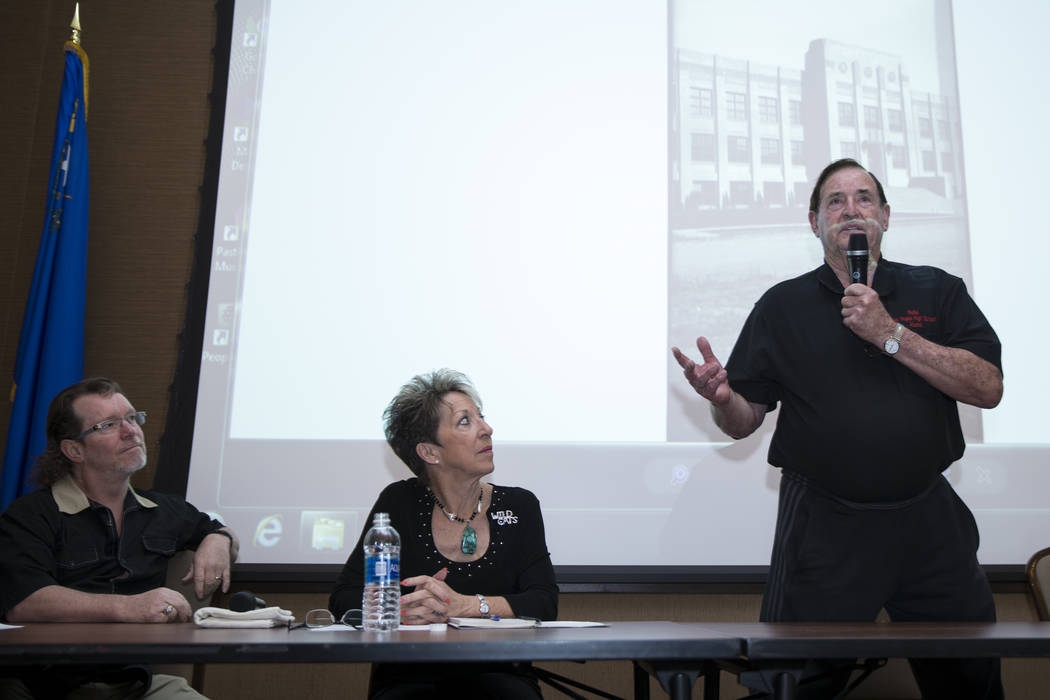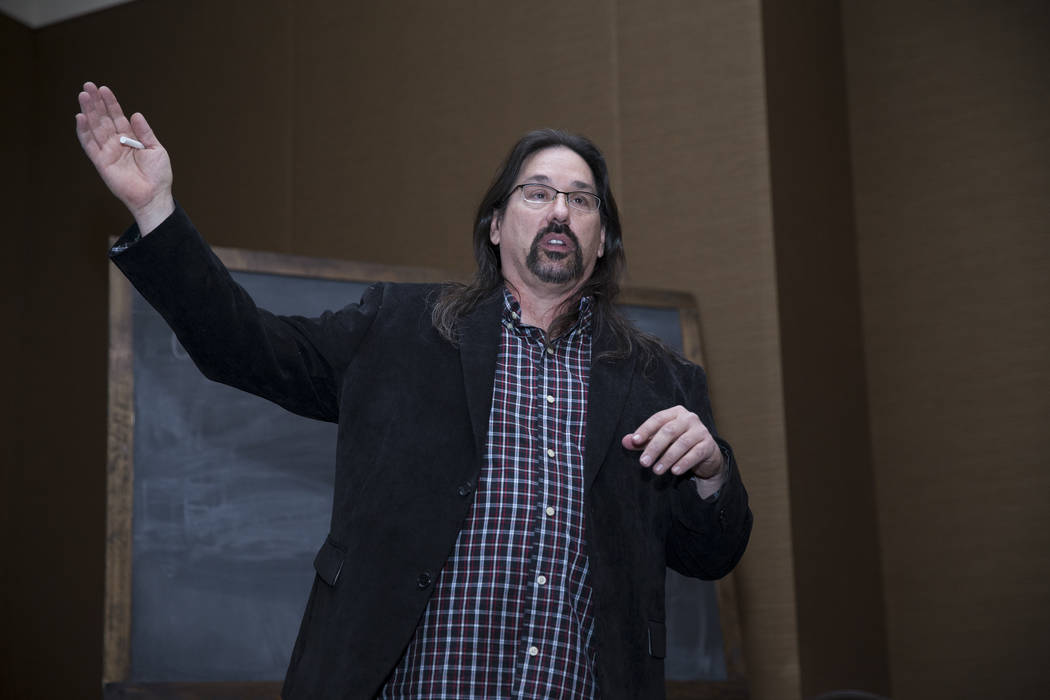 Decades after their days at Las Vegas High, some graduates are exhibiting school spirit as striking as the building's art deco exterior.
The alumni want to ensure that their alma mater doesn't end up like so many other Las Vegas buildings — reduced to rubble and replaced with something new.
Clark County School District officials emphasized Tuesday that's not what is planned for the prominent downtown campus, now the Las Vegas Academy of the Arts, but upgrades have long been needed to maintain a modern learning environment for the school's 1,700 students.
Principal Scott Walker acknowledged he loves the school and its history, but there are challenges that go along with the "antiquity of the building," he said Tuesday, at a Pioneering Las Vegas History meeting focused on the school's future.
Rumors of major changes for the campus stirred concern among alumni. Former Nevada governor and U.S. Sen. Richard Bryan, a Las Vegas High School alumnus, said he thinks a path exists that involves preserving the historic buildings, while creating a modern campus for students.
The first step is to put in an application with the city of Las Vegas' Centennial Commission for a grant, Bryan said.
Preserving the old gymnasium has a more personal purpose for Bryan, who said he's envisioned his funeral services being held there one day.
"You can't take that one down," Bryan said. "I'm not ready to go yet."
The school is now a magnet school for visual and performing arts, and the school district has solicited proposals from firms for a master plan for campus upgrades.
Blake Cumbers, the district's associate superintendent for facilities, said the district has narrowed the number of firms to three, but no plans have been finalized, and money has not been allocated for a major revamp.
Cumbers pledged that district officials will work with community members on the future of the school going forward.
"We understand the value of the older buildings on this campus," he said.
A panel of alumni who graduated from the 1940s through the 1970s shared their school memories during a panel discussion at Tuesday's meeting. Dave Williams, who graduated in 1972, said he is met with surprise when people see that the historic school is still standing.
"We don't tear all of them down," Williams said.
Contact Jamie Munks at jmunks@reviewjournal.com or 702-383-0340. Follow @JamieMunksRJ on Twitter.