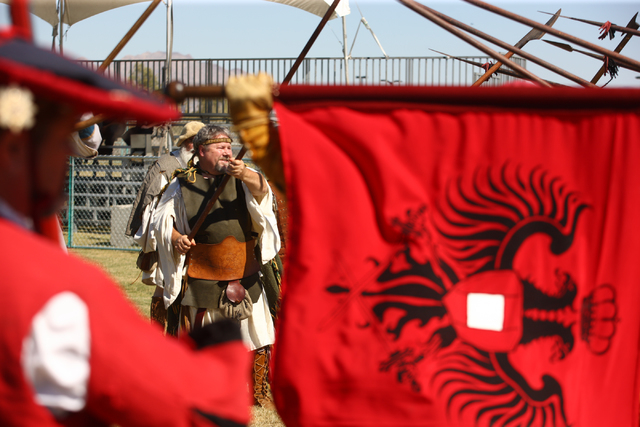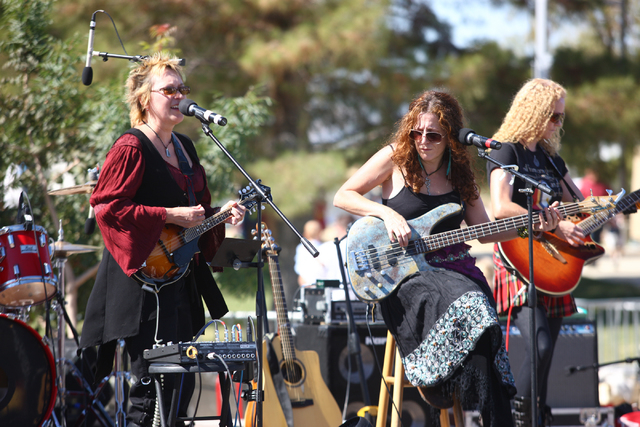 It's time to dust off your tunic, polish your halberd and get your wizard's cloak out of dry cleaning. The Age of Chivalry Renaissance Festival is set to return Oct. 10-12 to Sunset Park, 2601 E. Sunset Road.
The popular festival will again fill much of the central portion of the park, including the lake and the picnic fields east of the lake. Many of the popular attractions, performers and shows will return, including local bands Killian's Angels, Bogtrotter's Union and Tipsy McCracken & The Corkers.
"We're a group of renegade pirate singers," said Kelly Sheehan, who becomes Tipsy McCracken one weekend each year. "We enjoy carrying on, usually inappropriately and singing about all kinds of crazy shenanigans."
Sheehan works at Lotus Broadcasting and created the character 10 years ago for the festival. Her job involves a lot of modern technology, so she finds the event a refreshing break from it.
"The festival is a place where you can get away from all of that for a few days," she said. "There's not a phone out, and you're not looking at a little screen playing a game. You're not trying to find the latest app."
She enjoys getting out in the fresh air, walking in the park and playing with all the unusual characters wandering around.
"It's a great place to be," she said. "You can shoot an arrow, see a camel, slide down a dragon's back. It's a great place to take the family — maybe not to see our show, but most of it is very family-friendly."
A few popular attractions are on hiatus this year. The Gladius Arena, The Boar's Head Feast and the Pirate's Parrot Show will not take place this year.
For those missing the feathered creatures, Joe Krathwohl, known as The Birdman, is scheduled to be there with some of his 1,000 exotic and trained birds.
"We aren't putting on our show this year, but we'll have a display and we're bringing our feeding aviary," Krathwohl said. "This is our new traveling aviary, where the kids can come inside, and we give them food for the birds, and the little parakeets come visit them."
Krathwohl's display is a fundraiser to support his efforts in condor conservation.
"We'll be showing a condor at the event," he said. "It's a beautiful bird with a 6-foot wingspan. We're breeding Andean condors to release to the wild and help bring them back from the edge of extinction."
The festival is slated to be open from 10 a.m. to 10 p.m. Friday and Saturday and 10 a.m. to 5 p.m. Sunday. The admission gates close an hour before the festival each night. Tickets are $13 for adults and $8 for seniors and children. Three-day passes are $30 for adults and $20 for seniors.
For more information, visit lvrenfair.com.
Contact East Valley View reporter F. Andrew Taylor at ataylor@viewnews.com or 702-380-4532.