Art cars shift into intergalactic drive in Las Vegas —PHOTOS
Updated June 10, 2018 - 2:48 pm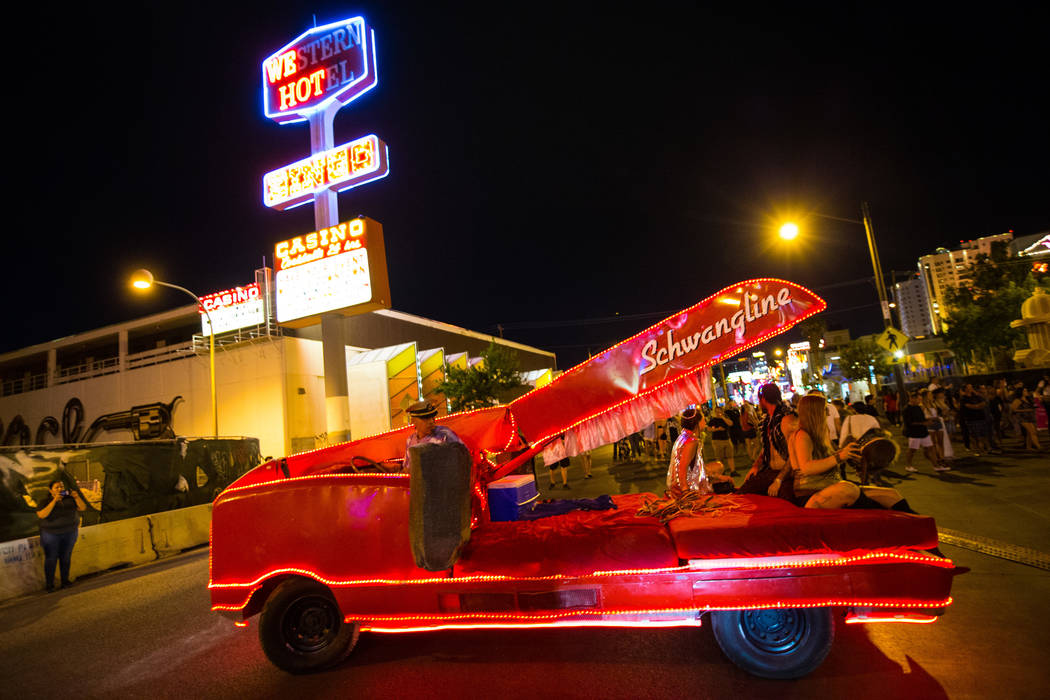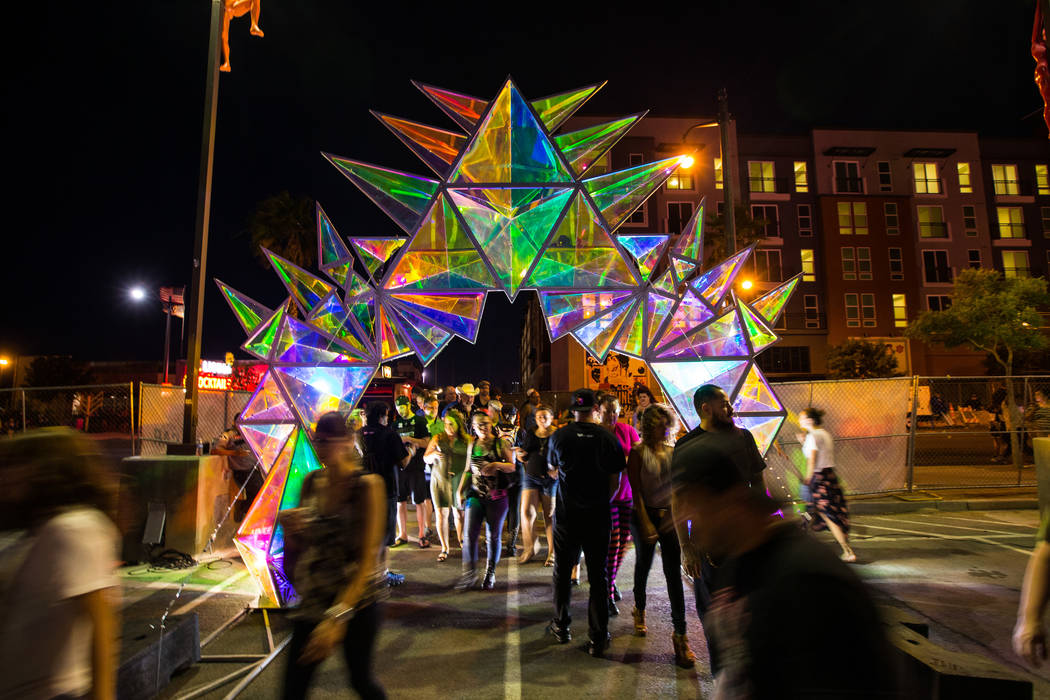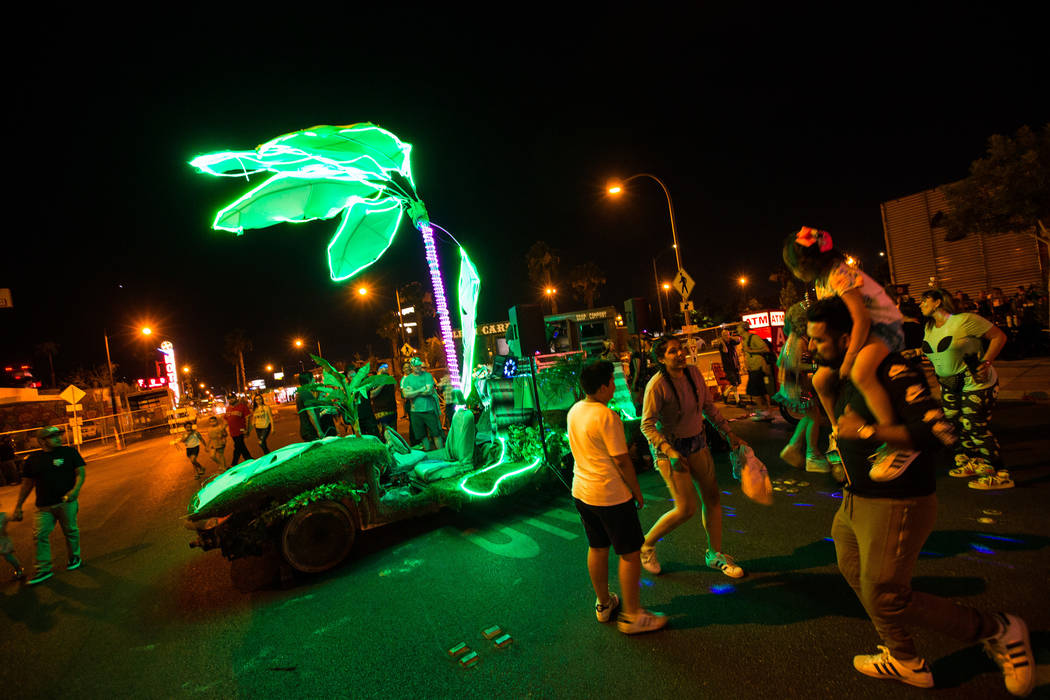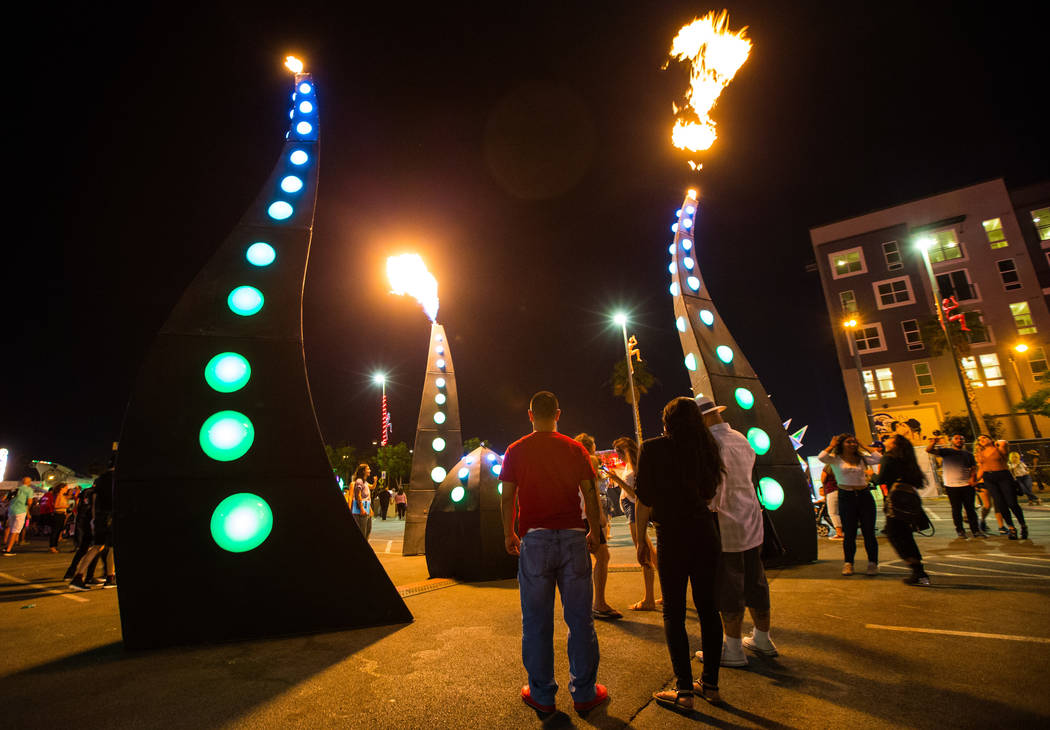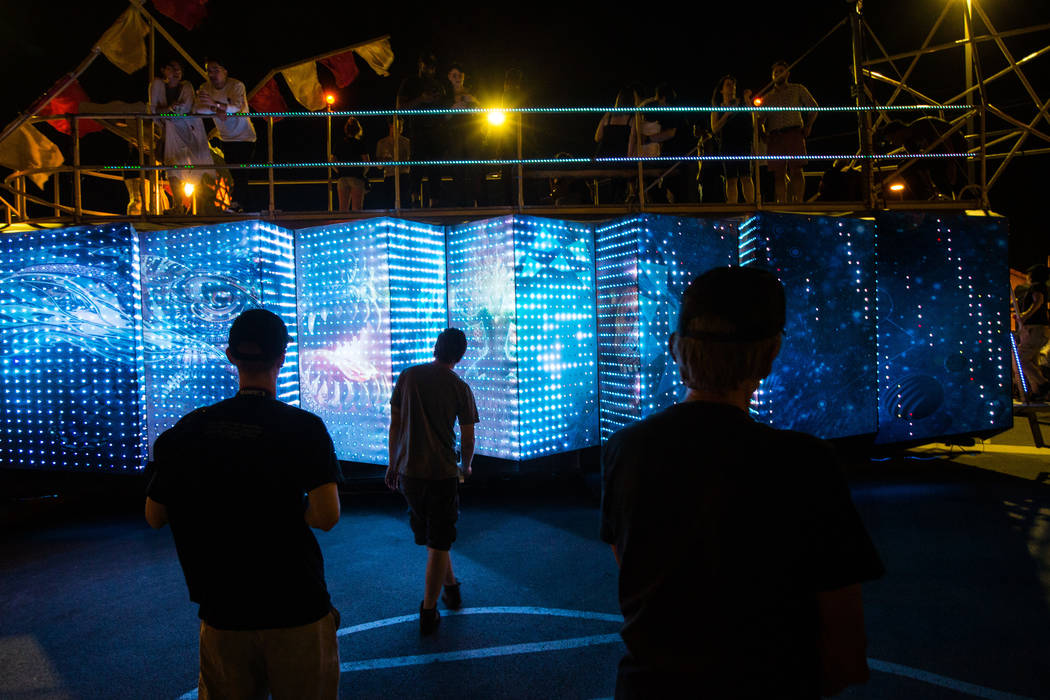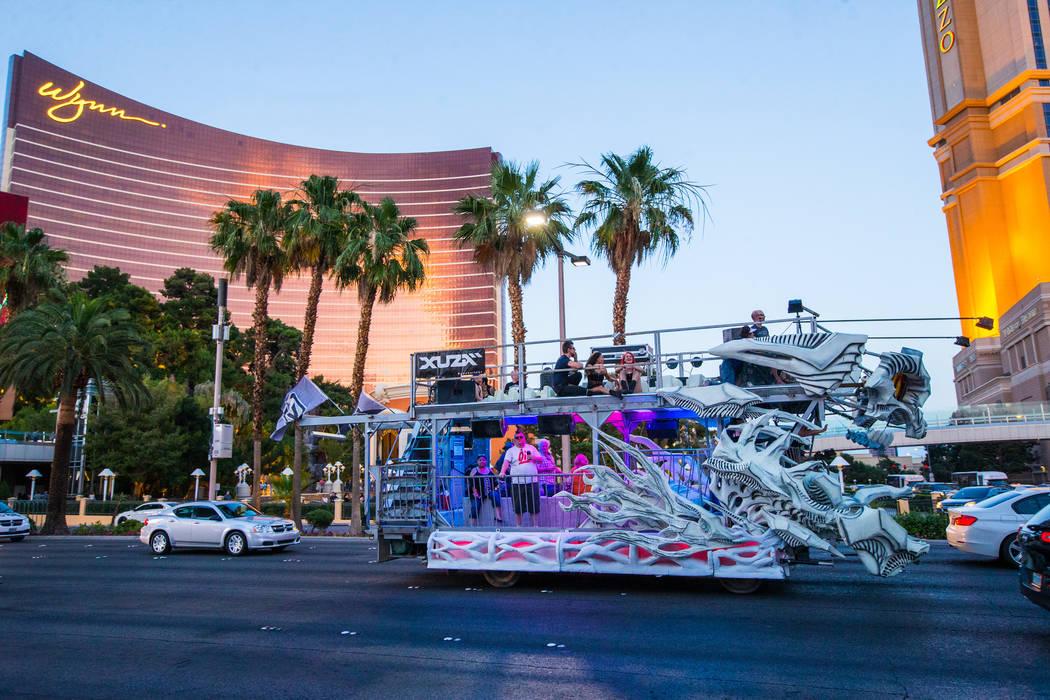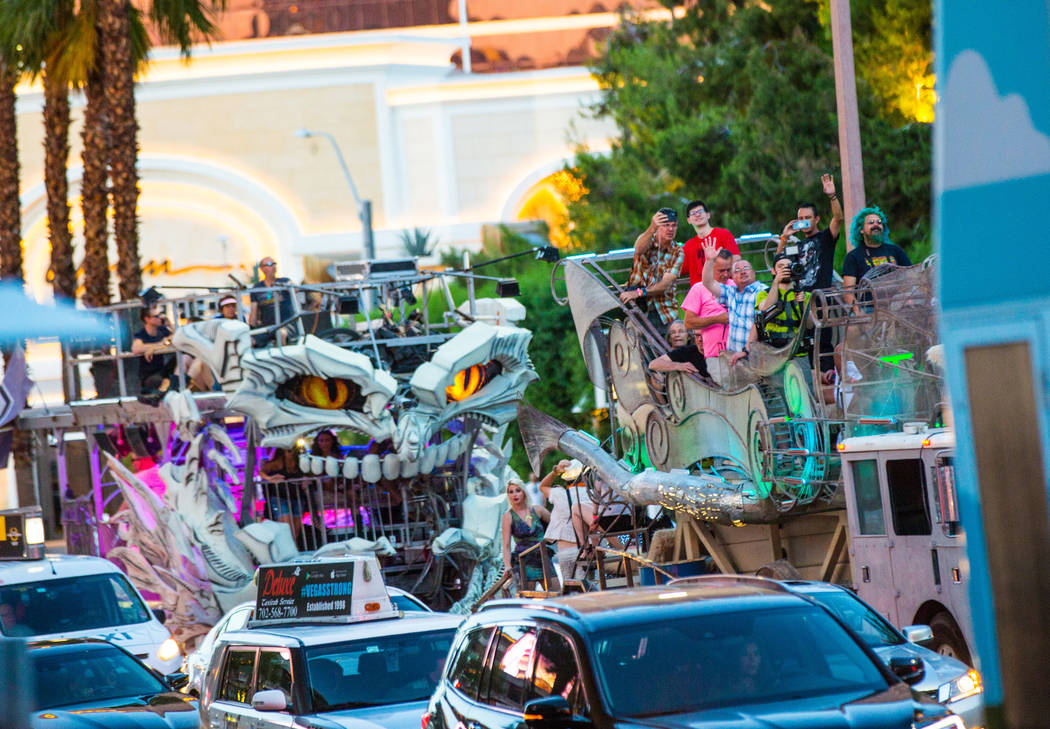 A parade of vehicles kicked off the Intergalactic Art Car Festival in downtown Las Vegas Saturday evening.
These were not your father's Oldsmobiles, either. Among the festival vehicles were the Schwangline Stapler, a fire-breathing dragon called Torch, The Mantis, and a high-tech vehicle dubbed Mr. Fusion.
After traveling to a portion of the Las Vegas Strip, the parade headed back to the downtown festival, which offered an opportunity for attendees to check out the cars and other art installations.