Boulevard Mall embarks on revitalization with upgrades including aquarium, possible theater
September 29, 2016 - 5:00 am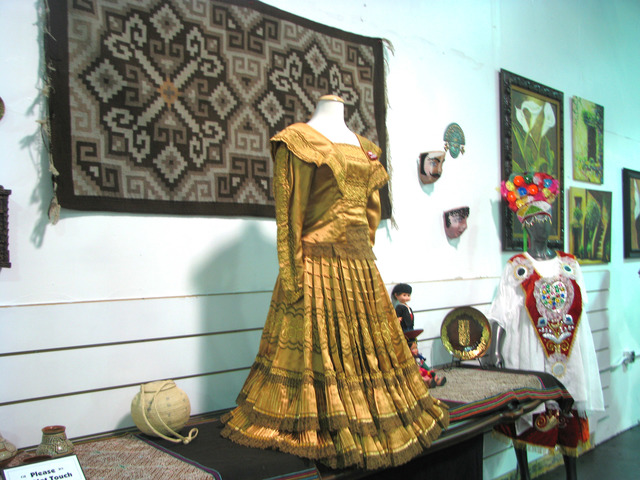 Once the Boulevard Mall was "the place" for locals to shop, stroll and socialize. Timo Kuusela, the mall's general manager, hopes it can be again, but to get there, they'll be reinventing the very concept of a mall.
"We're in the process of building SeaQuest Aquarium, and it will be open by November," Kuusela said. "It's more of a family aquarium. It will have a low admission, and annual passes will be available. It's more tailored for educational purposes. It will also include an aviary. In addition to that, we're working on other family entertainment."
Kuusela added that he thinks family entertainment will be the leading offering at the mall, 3528 S. Maryland Parkway.
When Henderson-based Sansone Cos. purchased the mall for $54.5 million in November 2013, many of the stores were empty, including some of the large anchor stores. Kuusela said that around 95 percent of the stores are occupied now, with some fluctuation month to month. Some of the empty spaces are likely to be filled if a deal the company is working on to bring a luxury movie theater — similar to the ones at the Galaxy Theaters in North Las Vegas and Henderson — comes through.
The addition would require several stores to shift locations so a large block across from the aquarium could be converted into the theater. Kuusela hopes to be able to make an announcement soon.
One tenant who already has plans to shift his operation is Mark Miller, co-owner of Clown 'N Around, a children's amusement attraction located near the under-construction aquarium.
"We'll be moving back to the food court where we started nine years ago," Miller said. "I'm looking forward to the aquarium and the other family-friendly attractions. Bring 'em on. The more things we have here that are unique and that will make people come here, the better."
Miller's attraction includes a toy train ride, a carousel and other small-scale children's attractions. He has a very specific client base.
"This is not something you see at every corner. It caters to children 32 to 52 inches tall," said Miller, a former "Disney on Ice" performer. "For those children, this is paradise. They can't go and get on a ride at Circus Circus or a carnival because for most of those rides, a child has to be at least 38 to 40 inches."
Miller was around before the new company bought the mall, and he likes the changes he's seen.
"I have no complaints," Miller said. "People complain about their landlord or the property, but it is what you make it. The traditional shopping center, they're all starting to unravel. People don't have to go to the mall to get their vitamins or to buy a shirt. The new owner is smart because he sees the value of entertainment. There were 11 stores there. Now there's going to be an aquarium."
Along with the more traditional mall elements, such as the food court, clothing stores, lingerie shops and shoe stores, the Boulevard also boasts some unusual offerings, including the Hispanic Museum of Nevada, an antique consignment shop, a black light miniature golf course, a store specializing in quinceanera dresses, and a store that sells primarily socks.
The mall has already had remarkable successes. Kuusela noted that the Goodwill store there fluctuates between being Nevada's first- and second-most profitable location. John's Incredible Pizza Company — a family dining and game complex that opened just before the new year — has proved to be another winning addition.
"People have really responded positively to the changes we've been making at the mall," Kuusela said. " The demographic's reaction to John's Incredible Pizza has been amazing. The company has about 15 locations, and this new location became their No. 1 location immediately."
Visit boulevardmall.com.
To reach East Valley View reporter F. Andrew Taylor, email ataylor@viewnews.com or call 702-380-4532.
The Boulevard Mall
Address: 3528 S. Maryland Parkway
Date opened: 1968, making it the oldest shopping mall in Las Vegas.
Hours: 10 a.m. to 9 p.m. Monday through Saturday; 11 a.m. to 7 p.m. Sunday
Information: Visit boulevardmall.com.