Children's concert series to give summer character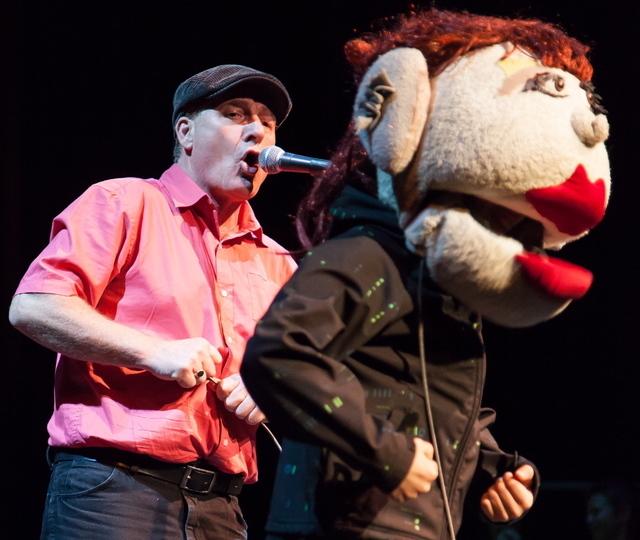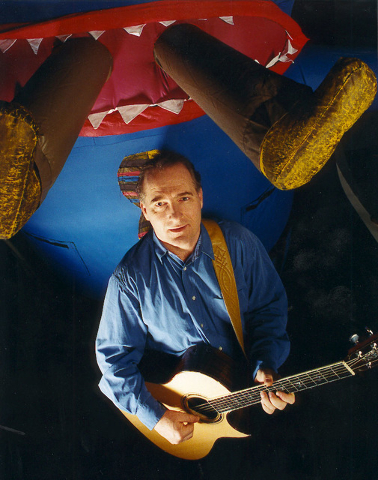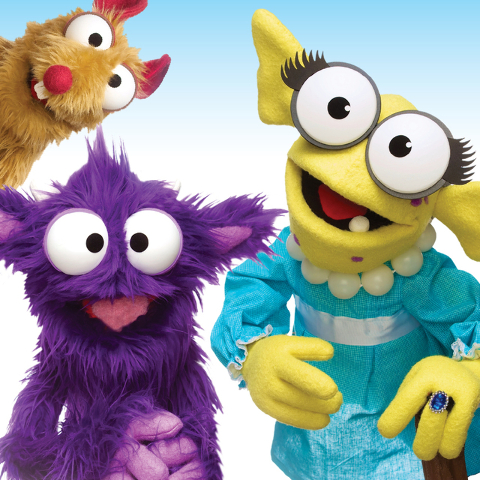 The city of Las Vegas Children's Summer Concert Series performance of "The Great Pizza Contest" won't be Kenny Mikey's first foray into Las Vegas. It probably won't even be his most memorable.
That honor belongs to a show he put on as an advance clown for Ringling Bros. and Barnum & Bailey Circus. His job was to go ahead of the circus to spread publicity, do interviews and get people excited about the upcoming performances.
While he was in town, he visited kids in a hospital. Soon after, Mikey said the circus got a call from the parents of a child who was so impressed with his antics he "made a miraculous recovery." Mikey's bosses flew him back so he could take the child to the circus.
Mikey and his wife, Riley Roam, are set to kick off the Children's Summer Concert Series with "The Great Pizza Contest" at 7 p.m. July 8 at the Charleston Heights Arts Center, 800 S. Brush St., and at 10:30 a.m. July 9 at the Historic Fifth Street School, 401 S. Fourth St.
Mikey said the show, based on a children's book his wife wrote, is not a play in the traditional children's theater model.
"It's an interactive comedy show where the entire audience is the main character," he said. "They are the hero of the story moving everything forward."
Mikey said audience members should come ready to move and play along as Vincent Van Dough and Leonardo Da Munchi battle to see whose pizza is the best in town. As citizens of Mozzarella, the crowd will be called on to help Mayor Anne Chovi name the winner.
Next, Norman Foote is scheduled to put on in his one-man show, packed with music, props and comedy, at 7 p.m. July 15 at the Charleston Heights Arts Center and at 10:30 a.m. July 16 at the Historic Fifth Street School.
"My show is a musical and comedic conversation with my audience," Foote said.
That conversation has taken the Canadian musician to concert halls and festivals throughout the United States, Germany, Ireland, Japan and the Middle East.
Last up, David Manley of the performance troupe Up in Arms plans to bring "Monster Intelligence" to town, with shows slated at 7 p.m. July 22 at the Charleston Heights Arts Center and 10:30 a.m. July 23 at the Historic Fifth Street School.
Manley said "Monster Intelligence" is a Broadway-style puppet musical with mouth/rod, television-style puppets.
"Audiences can expect cute and colorful monster characters, humor, catchy songs and a fun time for the entire family," he said. "It has a little hidden educational message that parents will enjoy, too."
Manley is a lifelong puppet fan. Inspired by a childhood love for "Sesame Street" and "The Muppet Show," he performed his first public show at age 11. In his teens, he gave up puppets and got into acting and then graphic design. In 2006, he returned to the puppet path and started building characters as a hobby. Then in 2012, he went beyond hobbyist and launched Up In Arms.
"Kids and adults are both endeared to puppets and the characters in our shows," Manley said. "We always try to build engaging and fun characters that the audience can relate to. I think puppets ask us to tap into a place of simple magic that's in the child-like imagination of everyone, regardless of age."
Tickets for all Summer Concert Series shows are $3.
City of Las Vegas cultural affairs manager Patricia Harris said the series has been around since the early '80s, and over the years, the price has been kept low because children's programming is a priority.
"Children's programming is very important to us for many reasons," she said. "First, children will be our audience of tomorrow. (Children who are involved in the arts are said to do better in math and science.) Secondly, we want to provide an experience that everyone can attend."
Some shows sell better than others, with puppets bringing in the biggest crowds.
"Who doesn't love a puppet show?" Harris said.
For tickets or more information, visit artslasvegas.org or call 702-229-2787.
To reach View contributing reporter Ginger Meurer, email gmeurer@viewnews.com. Find her on Twitter: @gingermmm.