Dark Arts Market brings macabre to Las Vegas on Friday 13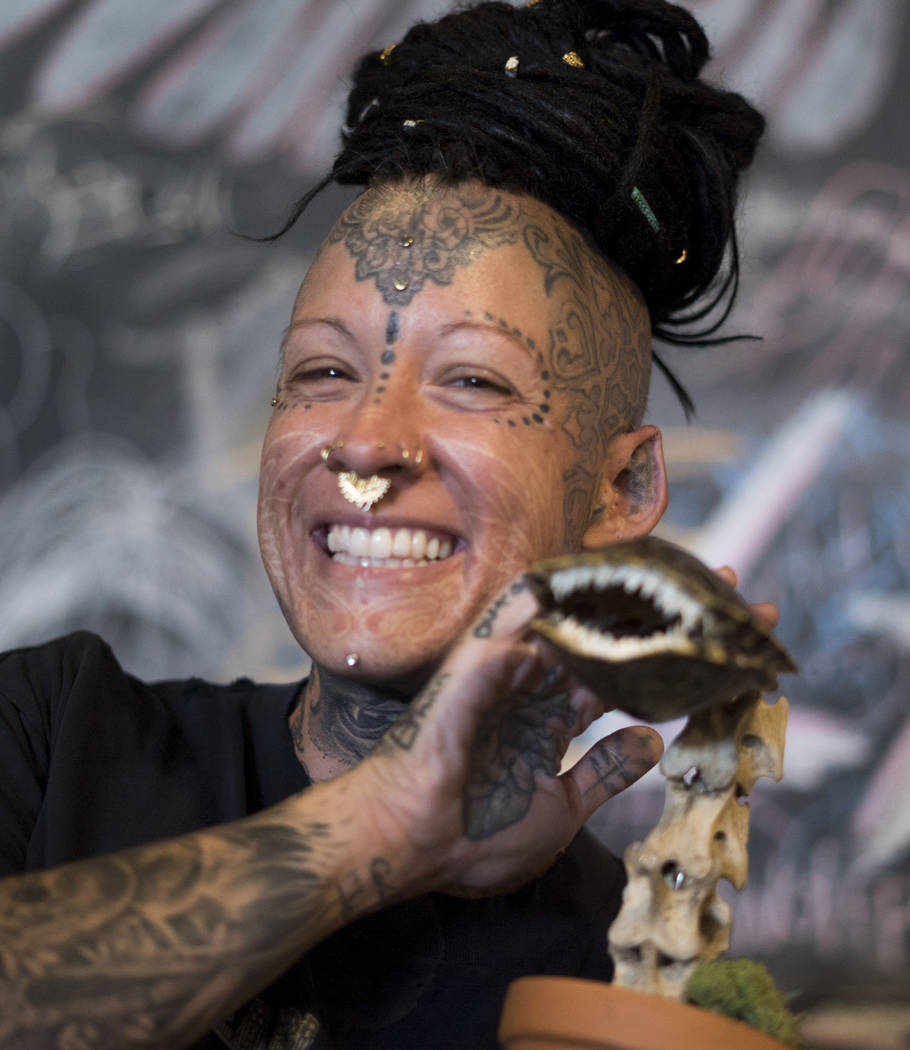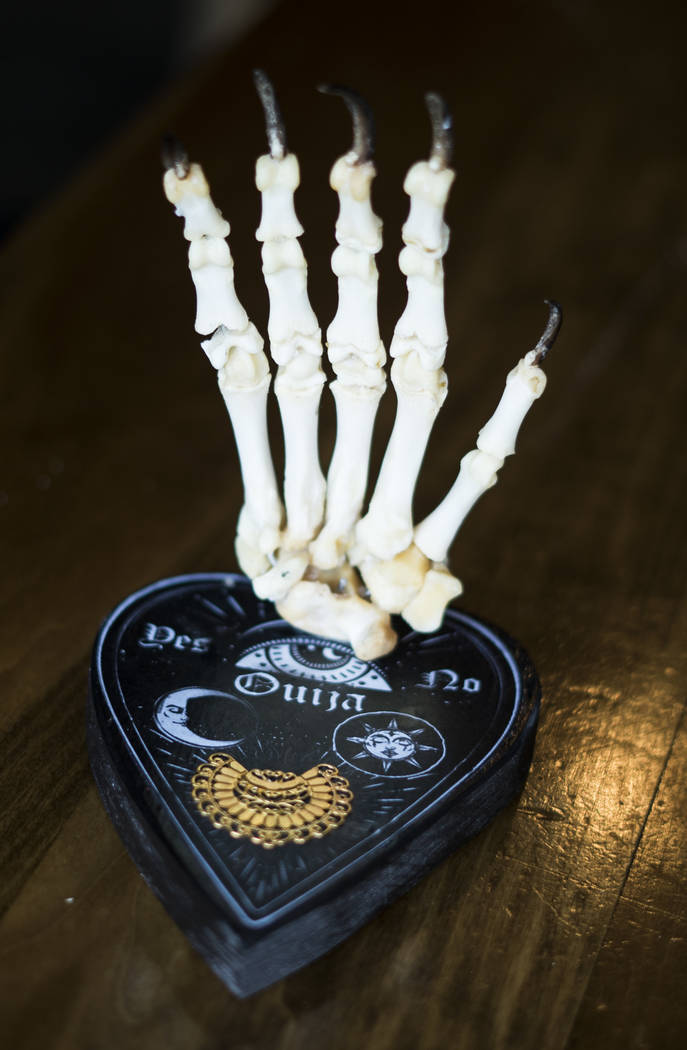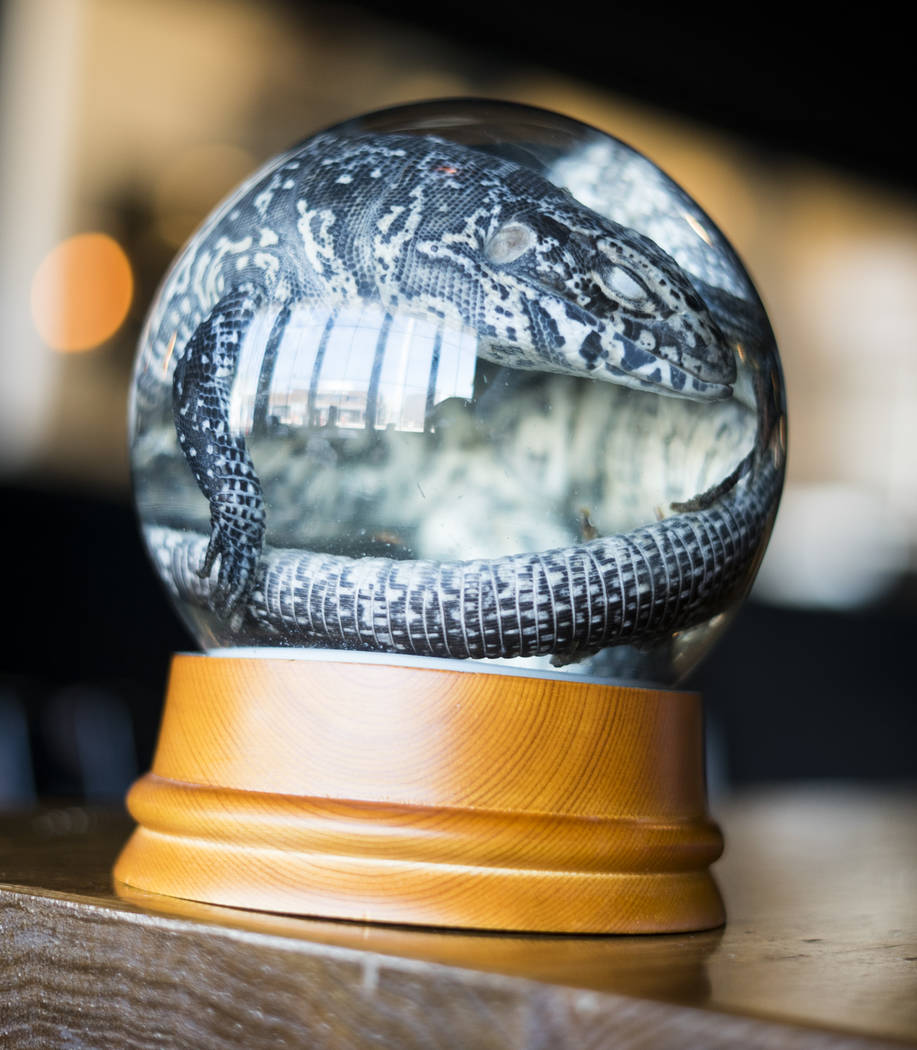 The Dark Arts Market is a one-day event that highlights macabre and occult art.
The Market was created by Las Vegas Valley artist Erin Emre. She founded the event as a response to her work being rejected by local art galleries.
"I just got tired of being told I was too weird," Emre explained at Cornish Pasty Co. in Las Vegas. "I wanted to do this for the kids who nobody knows exist… but they're making these amazing pieces of art."
All of Emre's art revolves around death. One of her pieces called "The Audrey" is made from deer vertebrae, red ear turtle shells and garfish scales. Another piece shows a dead reptile inside a glass ball preserved in formalin fluid.
The Market will feature 26 local artists and six sideshow performers.
"They're incredible people with incredible talent," Emre said.
Sideshow performer Austin "Auzzy Blood" Punton, 22, was a certified medical assistant before he began swallowing swords and sticking meat hooks through his nose.
"I kind of just took my knowledge of the human anatomy, applied it to the performance aspect and started doing busking on the streets," Punton explained.
For Punton, The Dark Arts Market is a welcome opportunity for budding "weird" artists.
"Some of what we have is frowned upon," he said. "They see death and weird bones in a form or fashion they've never seen before and it bothers them… the Dark Arts Market gives artists that are really, really outside of the normal circle a home just like myself."
The Dark Arts Market will be held at Cornish Pasty Co. at 10 E. Charleston Blvd. from 7 p.m. to midnight Friday, July 13th. All ages are welcome but those under the age of 21 will only be allowed in the back area.
Contact Marcus Villagran at mvillagran@reviewjournal.com. Follow @MarcusVillagran on Twitter.