Death causes released for victims of Alpine Motel fire in Las Vegas
Updated February 26, 2020 - 4:15 pm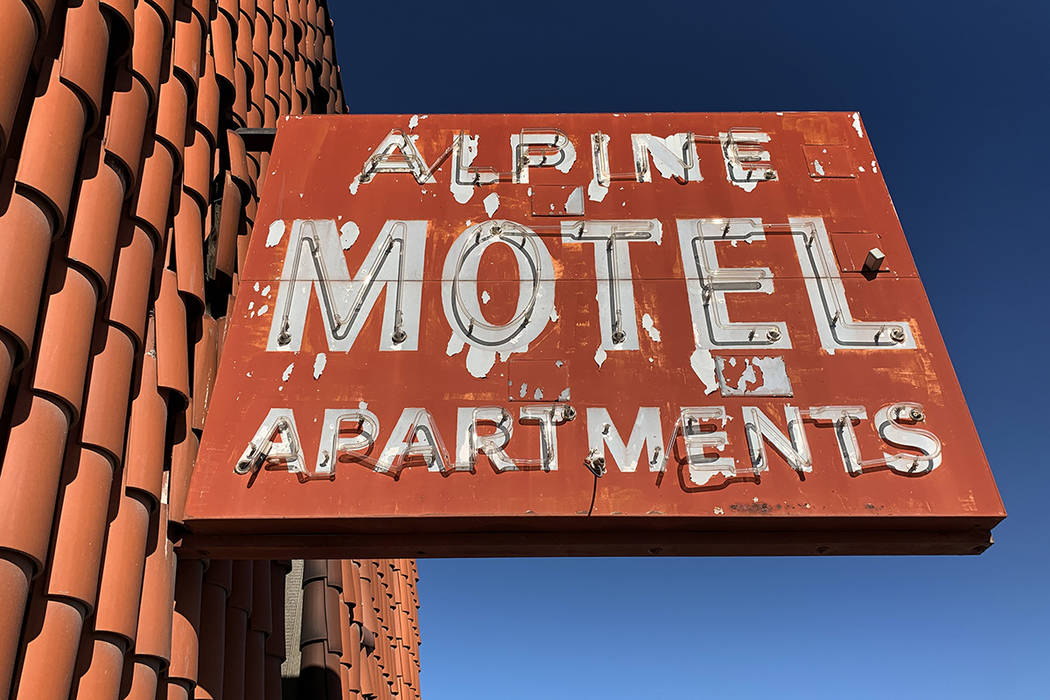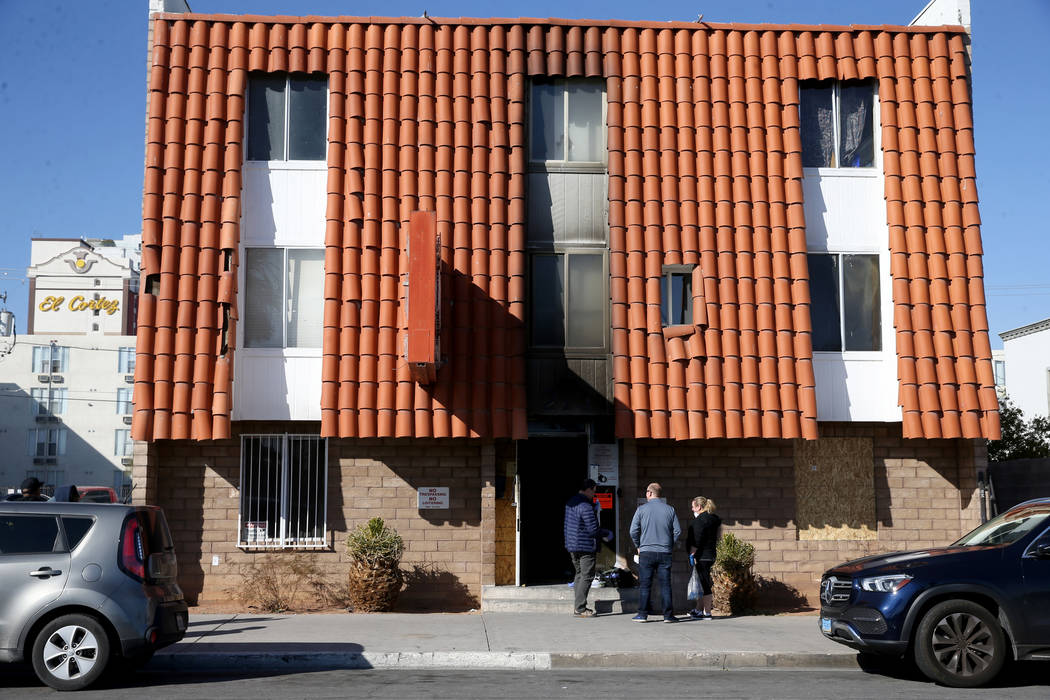 Four victims of December's Alpine Motel Apartments fire in downtown Las Vegas died of carbon monoxide poisoning, while two women who were trapped in a first-floor hallway behind a door that was bolted shut died from their burns, the Clark County coroner's office reported Wednesday.
The deaths of all six, ranging in age from 46 to 72, were ruled accidental.
Tracy Ann Cihal, 57, and Cynthia Mikell, 61, died from thermal injuries. Henry Lawrence Pinc, 70; Francis Lombardo Jr., 72; Donald Keith Bennett, 63; and Kerry Baclaan, 46, died from acute carbon monoxide toxicity, the coroner's office said.
---
---
With the exception of Lombardo, those who died from carbon monoxide poisoning made it outside the motel or were taken to University Medical Center before they were pronounced dead. Pinc was found in front of the nearby Ogden Market, where he died, the coroner's office said.
The fire was the deadliest residential fire in the city of Las Vegas. In addition to the six dead, 13 residents were injured.
It has prompted wrongful death lawsuits, a plan from city officials to prevent related tragedies and a criminal investigation into the fire.
The first of three wrongful death lawsuits came in January and was filed in Clark County District Court on behalf of Cihal's family. It described the building, which has been owned by Adolfo Orozco under Las Vegas Dragon Hotel LLC since 2013, as uninhabitable and "unreasonably dangerous."
Inspectors who reviewed the property two days after the fire noted more than 40 fire code violations.
Two other suits were filed Friday on behalf of Bennett and Lombardo's families. The suits allege that Orozco failed to maintain necessary utilities and safety equipment at the motel, such as heating, sprinklers and fire alarms.
All three lawsuits were filed by the same firm. Attorney Ben Wilson, who is representing Cihal's family, said in a statement Wednesday afternoon that the coroner's office ruling that the 57-year-old's death was caused by burns was troubling.
"She endured an unimaginable amount of suffering during her final moments and it is deeply upsetting," he said. "There is simply no hiding from what happened that night and it will leave a permanent mark on everyone involved."
When reached by phone Wednesday, Orozco's attorney, Dominic Gentile, said he wasn't surprised the deaths were ruled accidental.
"Nobody ever intended for any of those people to die," he said, later adding that "it was a horrible, horrible thing that happened here."
When speaking about the bolted door that led outside the hallway where Cihal and Mikell were found dead, Gentile said "the question is" who bolted the door and why.
"The back door was bolted," he said. "Nobody's running away from that."
A Feb. 12 court filing accused the Alpine's former live-in property manager, Jason Casteel, of ordering Bennett to bolt the building's rear exit door shut.
Bennett was a maintenance man for the building, and his friends and family have said he died after rushing door to door during the fire and waking people up.
Since January, the Review-Journal has been unable to reach the live-in property manager. Criminal investigators also have seized a cellphone that belongs to Orozco after a search warrant issued Jan. 29 approved a search and seizure of the phone at Gentile's law office.
Chief Deputy District Attorney Marc DiGiacomo, who is handling the criminal case, declined to comment Wednesday.
District Attorney Steve Wolfson did not immediately respond to request for comment.
Contact Katelyn Newberg at knewberg@reviewjournal.com or 702-383-0240. Follow @k_newberg on Twitter.