December to Remember to highlight global holiday traditions
December 1, 2013 - 3:30 pm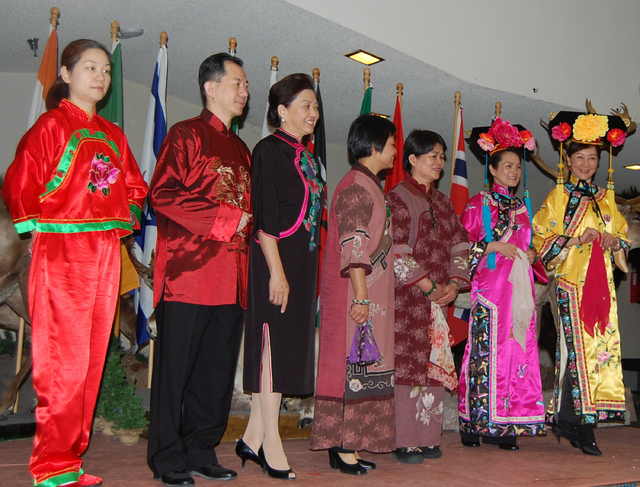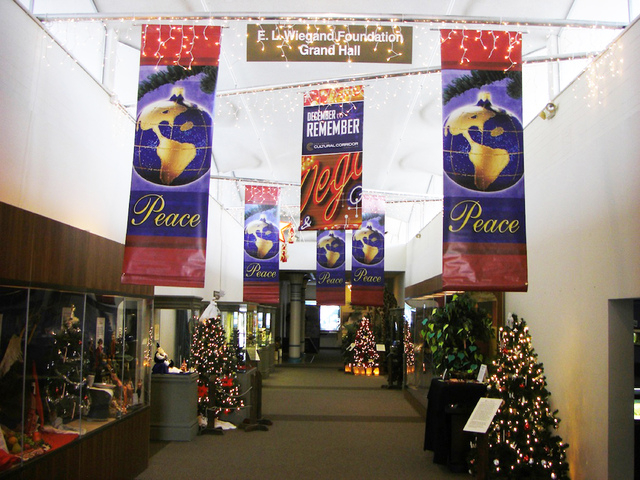 The Las Vegas Cultural Corridor Coalition plans to offer a December to Remember again this year, with bright lights, hula dancing and bagpipes.
The coalition of eight cultural entities, most of which are on Las Vegas Boulevard, south of Washington Avenue, plan dozens of special events and programs designed to celebrate the holiday season and the valley's cultural diversity.
"Las Vegas is diverse, as most metropolitan communities are," said Marilyn Gillespie, executive director of the Las Vegas Natural History Museum, 900 Las Vegas Blvd. North. "December to Remember is all about learning about our neighbors."
December to Remember won't have a big kickoff event this year but will instead have several events spread out over a month. At 11 a.m. Nov. 30 and 1 p.m. Dec. 1, the Natural History Museum is set to host Thailand Holidays with presentations and family activities. At 1 p.m. Nov. 30, a performance of traditional Thai dances is planned.
"We have events planned showing how the holidays are celebrated in as many cultures as we could," Gillespie said. "This is a way that we can all understand one another better. Once you get into it, there are a lot of traditions that are very similar."
Gillespie is particularly proud of the displays of holiday traditions that are set to be put up after Thanksgiving.
"One display case is so cool because we have our friends from the Islamic community come in and do a beautiful display," Gillespie said. "That display is next to the Buddhist display, which is next to the display from our Jewish community."
Events at the Las Vegas Natural History Museum include a Cultural Fashion Show at 11 a.m. Dec. 7, Scotland in a Suitcase at 11 a.m. Dec. 14, Winter Solstice and The Wheel of the Year at 11 a.m. and 1 p.m. Dec. 21 and Kwanzaa programs at 1 p.m. Dec. 22, 11 a.m. and 1 p.m. Dec. 28 and 1 p.m. Dec. 29.
When evening falls Nov. 30, the Neon Museum, 770 Las Vegas Blvd. North, is set to be illuminated with holiday lights through Dec. 31. Four of the museum's signs have been restored to light up, while other signs are illuminated by external lighting. Visitors can take night tours of the lights for $22 for Nevada residents with ID and $25 for nonresidents.
"It's really a sight that shouldn't be missed," said Dawn Merritt, public relations and marketing director for the Neon Museum.
Ornament and card making are scheduled from 10 a.m. to 2 p.m. on the first three Saturdays of December at the Old Las Vegas Mormon Fort, 500 E. Washington Ave. Organizers plan to have cookies and cocoa on hand for the events, and gingerbread house-making is scheduled to be included Dec. 7.
Ornament-making followed with hot chocolate and caroling by singers from Las Vegas Academy is planned from 3 to 5 p.m. Dec. 14 at the Neon Museum. Admission to the Boneyard is free during the activity. Dec. 14 is also the date of the first of two December to Remember concerts at the Las Vegas Library, 833 Las Vegas Blvd. North. "Blues for the Holidays" featuring John Earl & the Boogieman Band is scheduled from 2 to 4 p.m. Duo Mystique is scheduled from 1 to 3 p.m. Dec. 21.
For more information about December to Remember, visit culturalcorridorvegas.org.
Contact Paradise/Downtown View reporter F. Andrew Taylor at ataylor@viewnews.com or 702-380-4532.