Discover art, pasta, Dia de los Muertos in downtown Las Vegas
Updated October 10, 2018 - 6:47 pm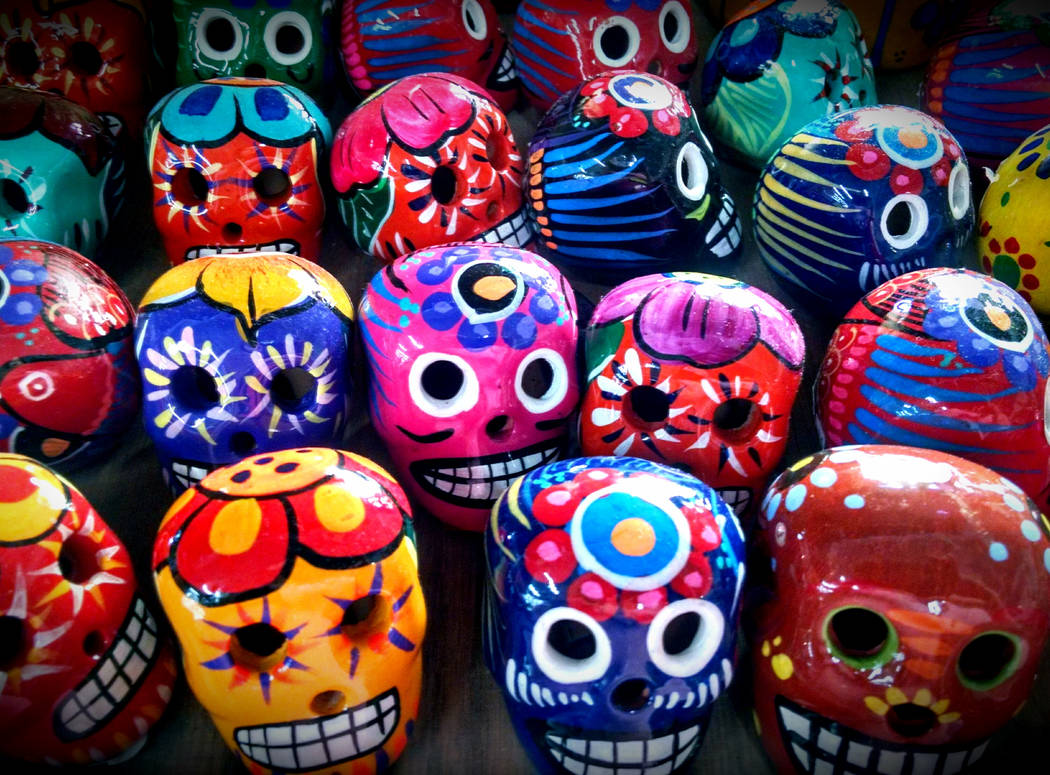 Museum panel marks Circus Circus' 50th
The Mob Museum will celebrate the 50th anniversary of Circus Circus with a panel discussion Tuesday titled "Big Ideas Under the Big Top: Jay Sarno, William Bennett and 50 Years of Circus Circus." The 7 p.m. event will include panelists Jay Sarno Jr., Diana Bennett, Stanley Mallin, David G. Schwartz and Mike Sloan discussing topics such as Jay Sarno's vision for the resort, its Teamsters Union funding, Tony Spilotro's gift shop and Tanya the elephant's strolls through the casino. Admission is $25. 300 Stewart Ave., themobmuseum.org
Art show is Sunday at Container Park
Downtown Container Park will host its monthly Second Sunday art show this weekend. From 2-6 p.m. Sunday, the park will host local artists, vendors and live music. The event is free. 707 Fremont St., downtowncontainerpark.com
Chefs team up for Pasta Day Summit
Esther's Kitchen will celebrate National Pasta Day on Wednesday by hosting L.A. chef Bruce Kalman for a dual dinner. Dubbed the National Pasta Day Summit, it will feature an a la carte menu by Kalman and Esther's Kitchen chef James Trees featuring "uncommon pasta dishes," all made in-house. Reserve a table at estherslv.com or 702-570-7864; 1130 S. Casino Center Blvd.
Dia de los Muertos activities at museum
Discovery Children's Museum kicks off a three-week celebration of Dia de los Muertos on Saturday. During the first week, visitors to the museum's Toddler Town will get to design dancing calaveras, and the Young at Art program will give kids the chance to design a monarch butterfly puppet as they learn about migration patterns. 360 Promenade Place, discoverykidslv.org
'Shimmering Zen' author to sign books
The Neon Museum will host a discussion and book signing Saturday in its Ne10 Studio, 1001 W. Bonanza Road, to celebrate the release of James Stanford's new book "Shimmering Zen." The free event will run from 6-9 p.m. "Shimmering Zen" comprises 150 works of digital art by Stanford, who creates mandala designs from digital photos of historic Las Vegas neon and architectural elements from the '50s and '60s.
Have an item for Downtown Lowdown? Contact Al Mancini at amancini@reviewjournal.com.