Discover 'Ridiculesque,' 'Clown Bar' in downtown Las Vegas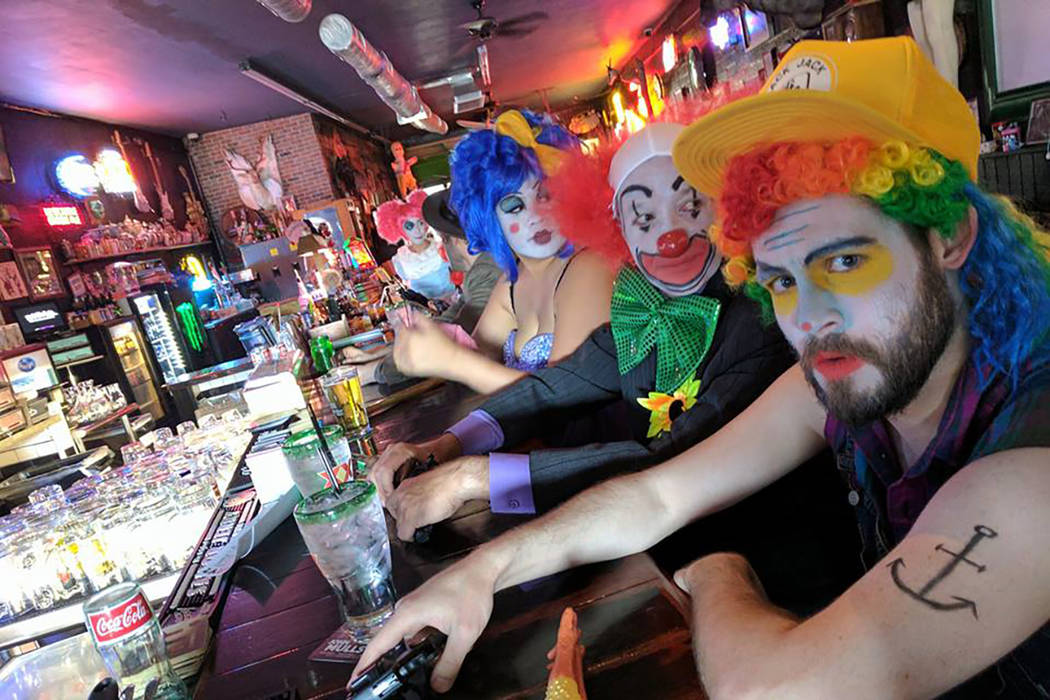 A night for kids at Discovery museum
Friday is Kids Night Out for children ages 5-10 at Discovery Children's Museum, 360 Promenade Place. Drop them off at 5 p.m. for two and a half hours of art and science activities, play time, pizza, lemonade and ice cream. Admission is $20 for museum members and $40 for everyone else. Space is limited; reserve a spot at discoverykidslv.org.
'Clown Bar' closes with Saturday show
Saturday is your last chance to catch Majestic Repertory Theater's current run of "Clown Bar." The late-night show, which kicks off at 11 p.m. following the 8 p.m. performance of "Cabaret," is an interactive film-noir style tale of booze, gangsters, hookers and violence set in a society of clowns. Tickets are $25. majesticrepertorytheater.com
Halestorm to rock Third Street Stage
Halestorm will perform Saturday night at the Fremont Street Experience as part of the Downtown Rocks free summer concert series. The show runs from 9 to 10:30 p.m. on the Third Street Stage. vegasexperience.com
Burlesque event at Artifice
Ridiculesque takes over Artifice bar, 1025 S. First St., beginning at 8 p.m. Saturday. The monthly party is described as a celebration of burlesque, vaudeville and frivolity. Tickets are $15. artificelv.com
An evening of jazz on Sunday
Jazz Session Sundays returns to Downtown Container Park, 707 Fremont St., this weekend. Guests can enjoy the music from 5-8 p.m. on the main stage. downtowncontainerpark.com
Chef to prepare Cuban feast
Chef Gilleum Marcoux will prepare a six-course Cuban pop-up dinner Monday night at The Goodwich in SoHo Lofts, 900 Las Vegas Blvd. South. The first in a series of cultural dining experiences, Taste of Old Cuba will include consist of the chef's family recipes. Tickets are $45, or $60 with a wine pairing, available at eventbrite.com, search Cuban dinner.
Have an item for Downtown Lowdown? Contact Al Mancini at amancini@reviewjournal.com.