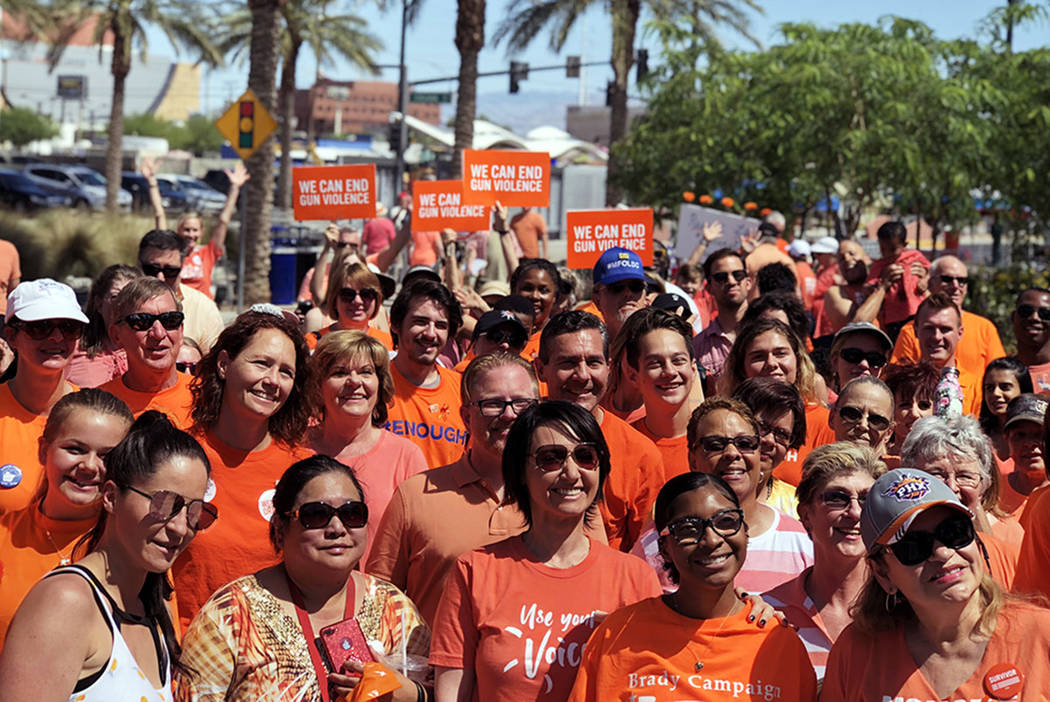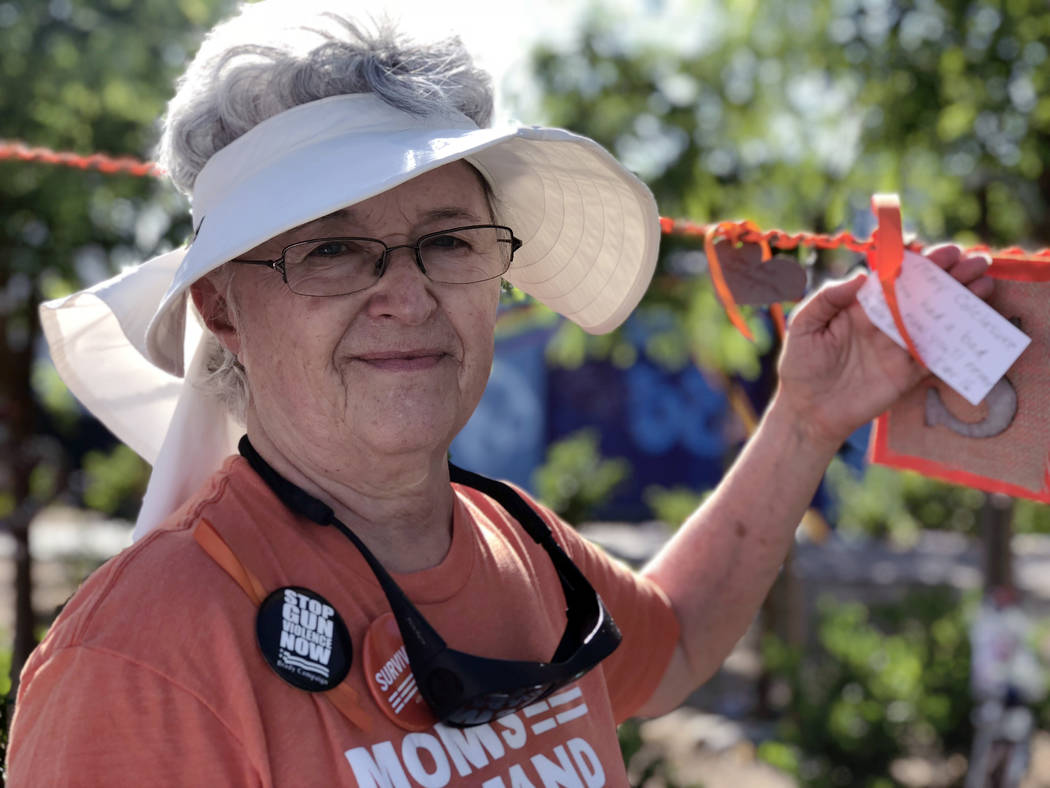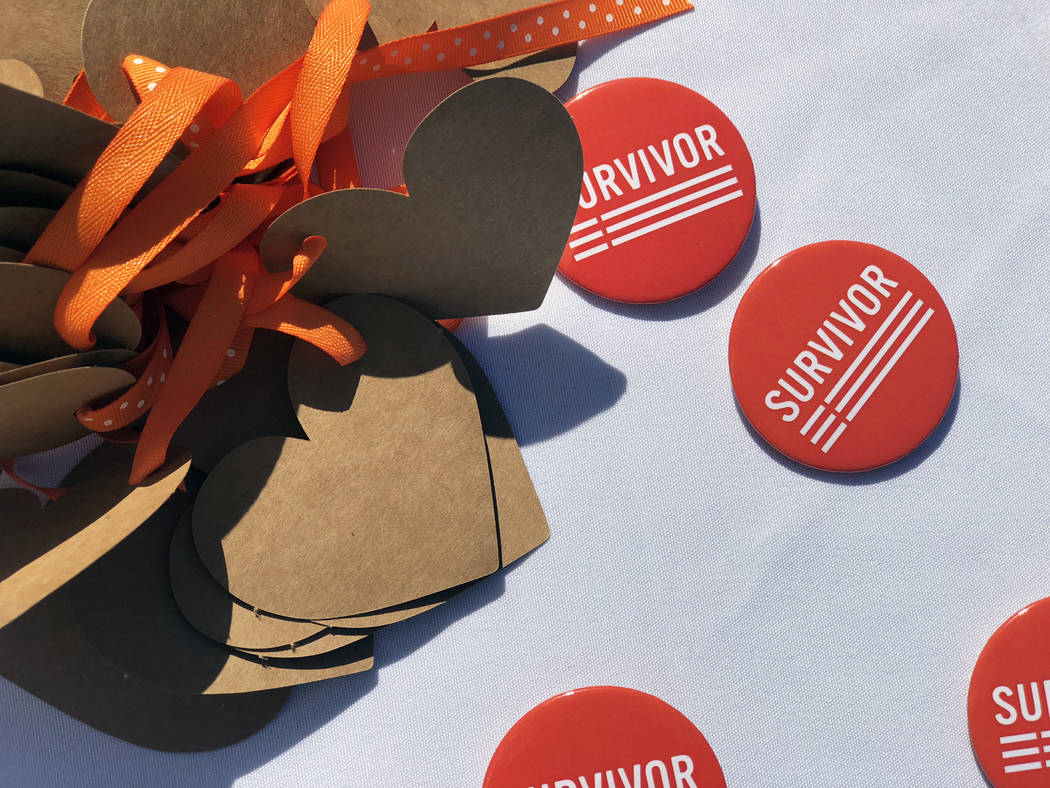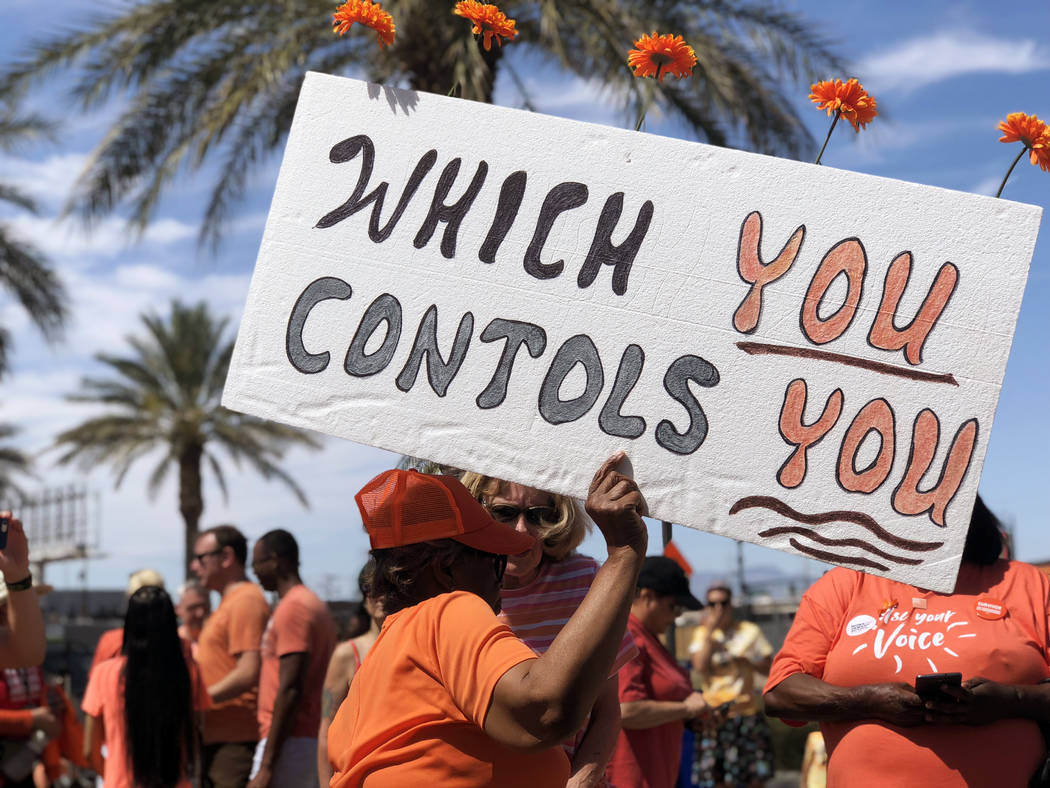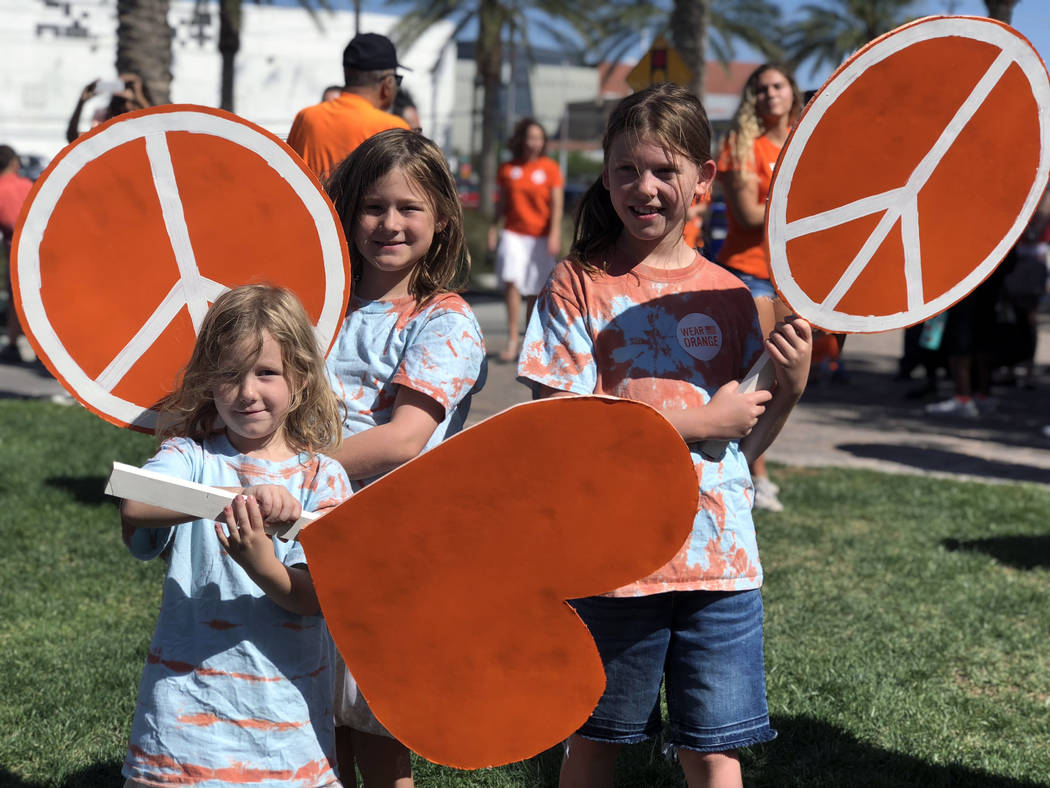 Sara Diss lost her 16-year-old niece to gun violence 30 years ago at a time when suicide was not widely considered a gun violence problem.
"She had a bad day, and unfortunately she'll never have another one," Diss said Saturday, donning a bold hue of orange — the color of protest against gun violence. "Her dad didn't unload the gun or lock it up, and it ruined the family."
The silver-haired woman's voice became shaky as she paused to fight back tears. Diss, a longtime Las Vegas resident and member of Moms Demand Action, was among the more than 100 people who rallied together Saturday at the Las Vegas Community Healing Garden as part of Wear Orange Weekend, a national movement calling for an end to gun violence.
More than 350 such events were slated to take place through the weekend across the United States.
The decades since Diss' niece killed herself have been marked by mass shootings in schools, movie theaters, churches and country music concerts. But the years also have been riddled with everyday gun violence.
In the past week alone, Las Vegas police have investigated five gun-related homicides and at least 14 shootings, police dispatch logs and Las Vegas Review-Journal records show. The bloody week included two separate shootings less than 24 hours apart that left an infant critically injured and a 2-year-old dead. Police said the toddler was fatally shot by another child who had gotten a hold of a handgun.
At the Saturday morning rally, the smell of incense filled the air as Michael J. Smith, who Las Vegas shooting survivors have nicknamed guardian of the garden, performed an original song he had been working on since the Oct. 1 shooting that killed 58 people and injured hundreds more.
Smith later told the Review-Journal that he hadn't given his song a title yet. What was more important, he explained, was the message of hope behind his lyrics.
"The thing is people need to believe that they can change things," he said. "They need to pray, hope and don't worry. They need to keep moving forward."
The five speakers at Saturday's rally shared Smith's hopefulness, including Christine Caria. When it was her turn to speak, she invited other survivors of the Oct. 1 shooting to join her on stage.
Seven survivors surrounded her, linking arms, as Caria recounted her experience fleeing the Las Vegas shooter's gunfire.
"I never thought in a million years that I'd be running for my life," she said. "But what I want to remember about that night when we were all running is that we were all helping each other. No one was asking each other at the time what political side you were on, who you voted for. It was all about humanity. We were all focused on humanity."
Caria ended the rally by challenging the crowd to convert their pain and anger into positive change — something Diss has been committed to since losing her niece.
"When you do take action, you feel like you've got a little bit of control," Diss said. "We are hopeful that more and more people will also want to take control."
Contact Rio Lacanlale at rlacanlale@reviewjournal.com or 702-383-0381. Follow @riolacanlale on Twitter.
Wear Orange Movement
Learn more about the movement at www.wearorange.org