Downtown Las Vegas residents treated to early Thanksgiving meal
November 18, 2018 - 12:52 am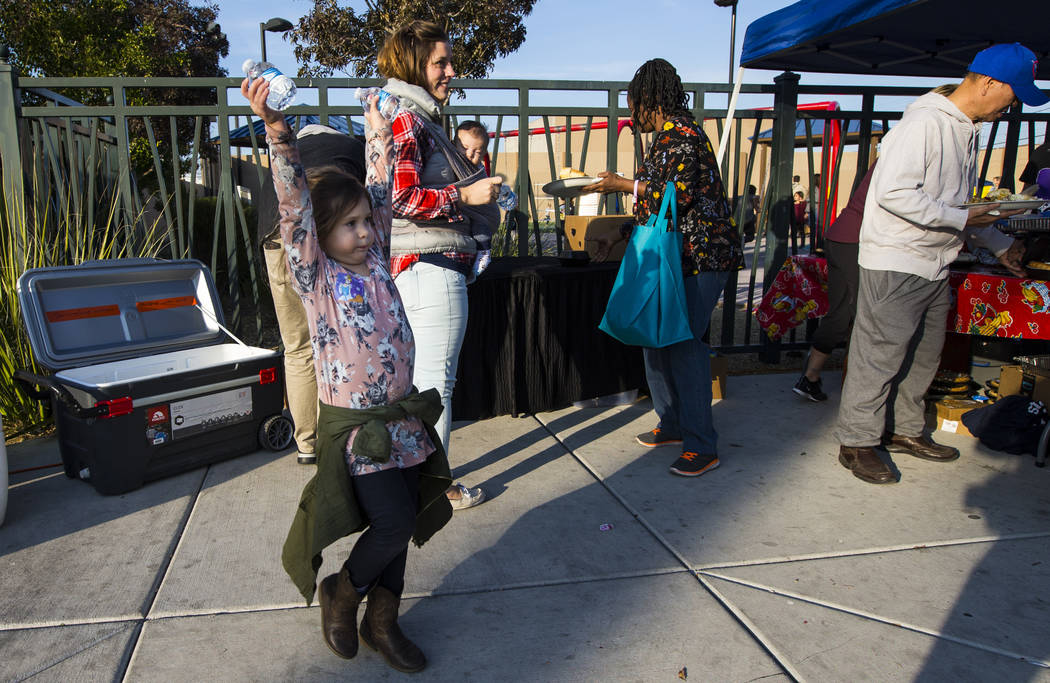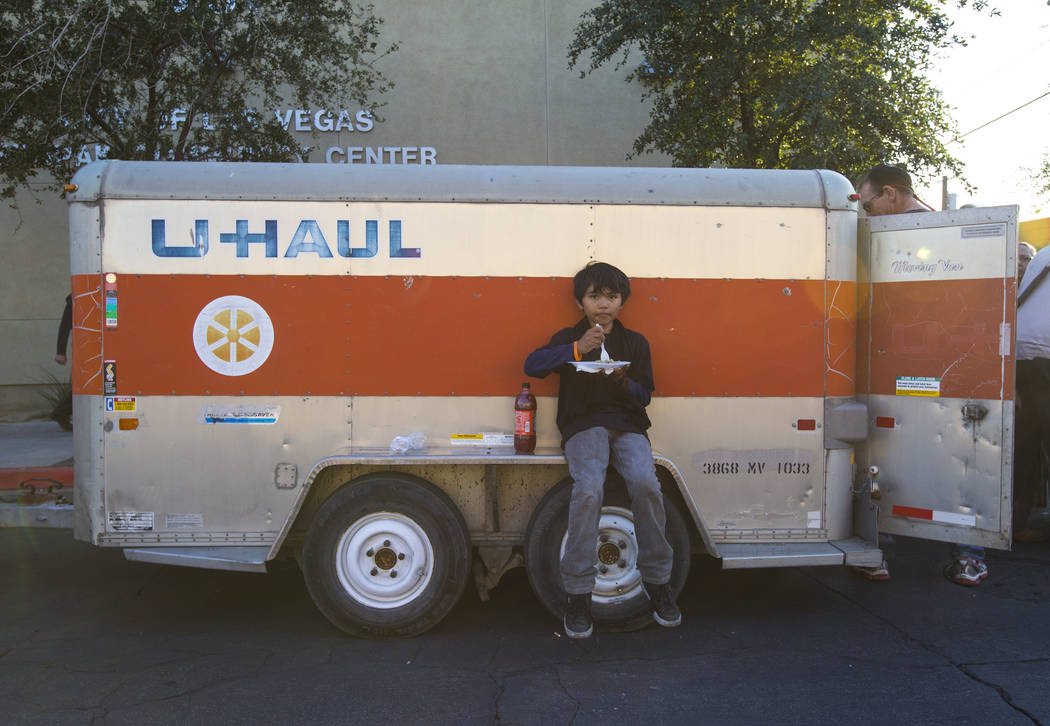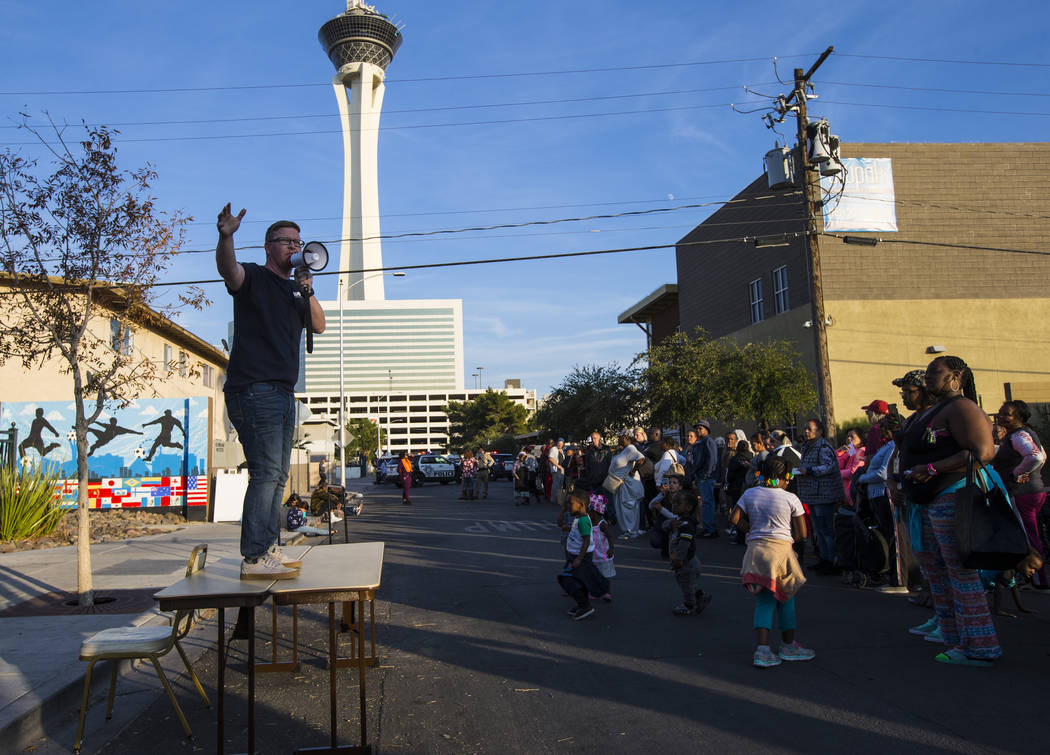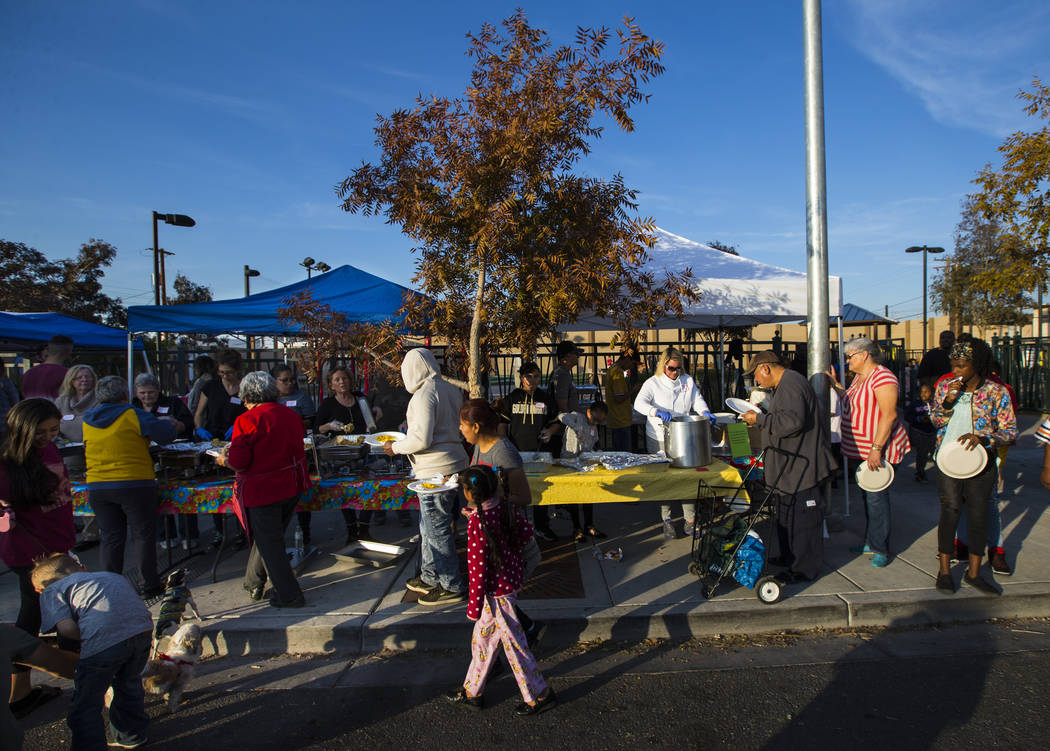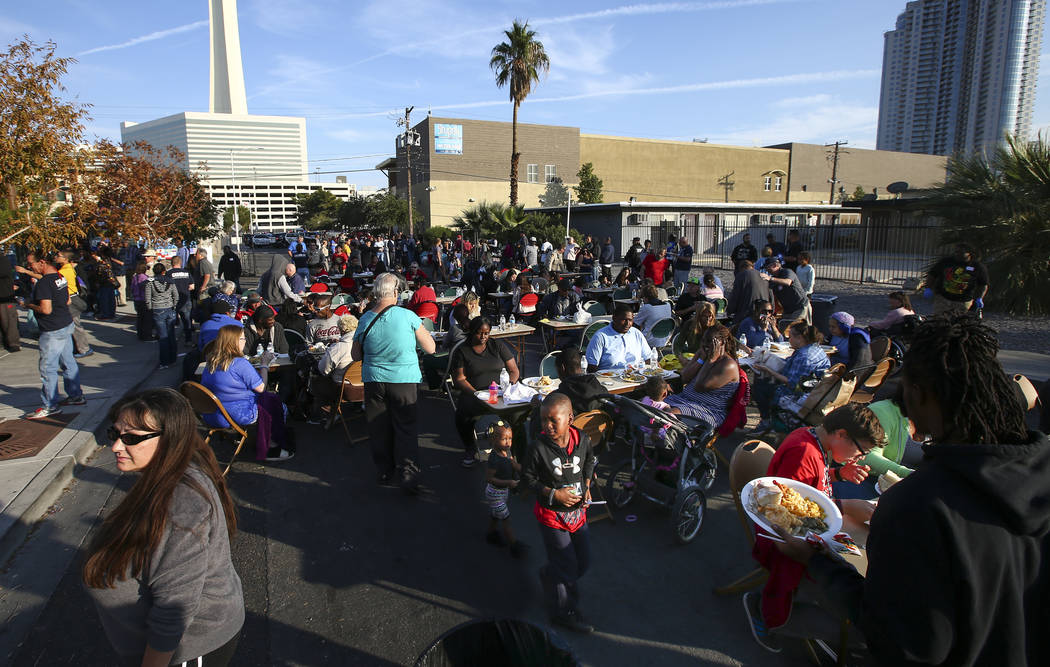 Scores of families enjoyed a hot Thanksgiving meal served outdoors Saturday afternoon in the downtown Las Vegas' Gateway neighborhood.
The event, held at the Bob Stupak Community Center, was hosted by Casa de Luz, a faith-based community partner of the Metropolitan Police Department's Downtown Area Command.
Organizers expected about 400 people to attend the outreach event, which featured hot meals, boxed Thanksgiving meals, children's activities and performances.