Downtown projects will add more than 1,000 new apartments
February 8, 2017 - 9:08 pm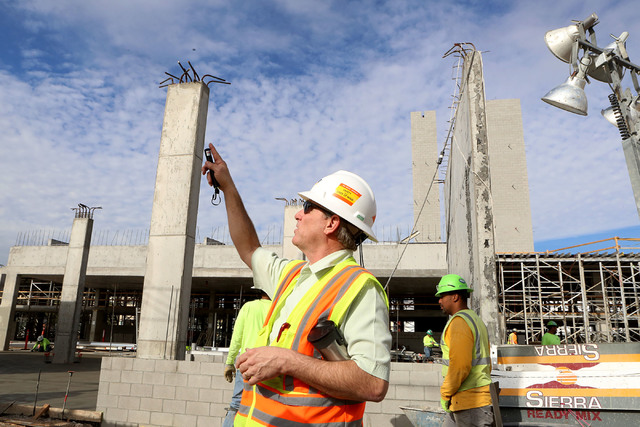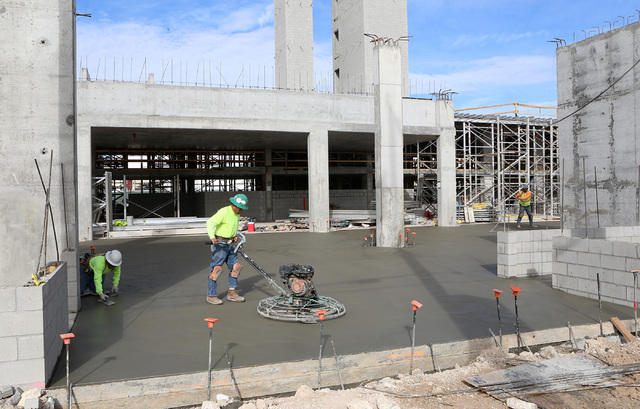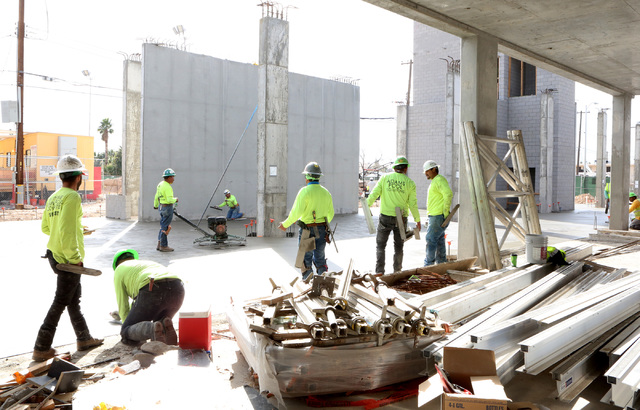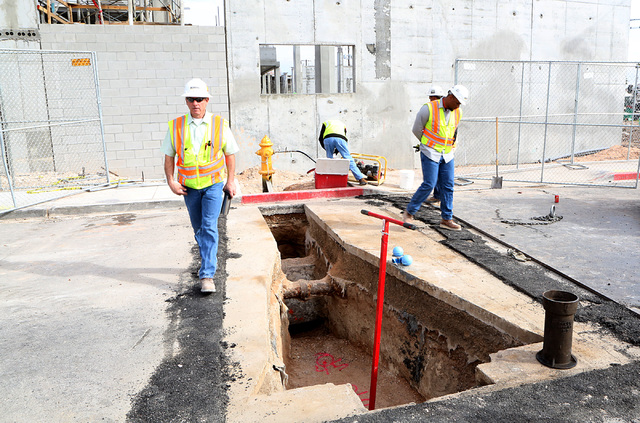 A team of about 50 workers are toiling daily at the site of Fremont 9, a Las Vegas apartment complex expected to open this year that will chip away at the city's goal for boosting housing downtown.
The roughly 230-apartment building at the corner of Fremont Street and South Ninth Street is one of several residential projects that are either proposed or under construction in the downtown area, which combined will bring more than 1,000 new residential units to downtown.
Las Vegas city officials continue to see downtown housing as a critical need, and while a handful of residential projects are edging closer to completion, Las Vegas Mayor Carolyn Goodman said she thinks the city needs to do more to create new housing downtown.
"It's not enough. It's absolutely not enough," Goodman said last week. "Because of the recession, things that might have been on the books since back in 2008, 2009, 2010 — everything halted."
While the recession ravaged the Las Vegas housing market, development efforts in recent years are pushing the city's core into revival mode.
"To have a thriving downtown, we need to have people living downtown," Economic Development Director Bill Arent said.
In addition to Fremont 9, other downtown projects include the proposed Royale for the corner of Casino Center Boulevard and Coolidge Street and Newland Communities Residential's proposal to put hundreds of units into the city's Symphony Park, according to a list compiled by the city.
The downtown vacancy rate is hovering about 5 percent, and some of the rental apartments and condos downtown are converting to for-sale units, subtracting from the existing number of rentals. A 2015 city estimate pegged the number of downtown apartments at 10,602, Arent said.
The city-set goal is 1,500 more units in the downtown area in the next few years, while the new downtown master plan sets a goal of 5,500 more units over the next 25 years.
City officials are trying to come up with creative ways to help pave the way for more residential development downtown. One idea that's been floated is partnering with developers on a parking garage where apartment tenants could park, while additional parking space could be leased to companies downtown, Arent said.
FREMONT 9
Fremont 9, located next door to the iconic bar Atomic Liquors, is expected to open its doors in the fall, and may begin pre-leasing as soon as this summer, said Amber Huntley-Ruiz, marketing director for the Wolff Group, the company behind the project.
After a ceremonial groundbreaking last March, there were a few unforeseen site conditions that included finding buried hydraulic lifts from a former gas station and a 30-foot deep hole that led to some delays, said project superintendent Guy Laing, of the Korte Company, during a tour of the construction site.
But now, the building's bones are beginning to take shape on East Fremont Street. Laing pointed out where the swimming pool will sit, the Fremont-facing retail space and four stories of apartments set on top of a podium level.
A combination of studios, one-, two- and three-bedroom apartments and larger live-work units will range in size from 395 to 1,518 square feet. Working with the Downtown Project was a "huge catalyst" to getting the Fremont 9 project off the ground, Huntley-Ruiz said.
"And the market is clearly underserved for rentals and housing in general," Huntley-Ruiz said.
Contact Jamie Munks at jmunks@reviewjournal.com or 702-383-0340. Follow @JamieMunksRJ on Twitter.