Ethnic foods help residents re-create taste of home
December 23, 2013 - 10:25 am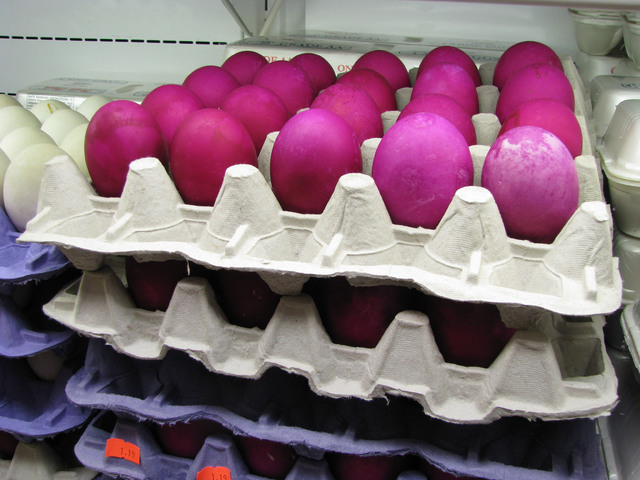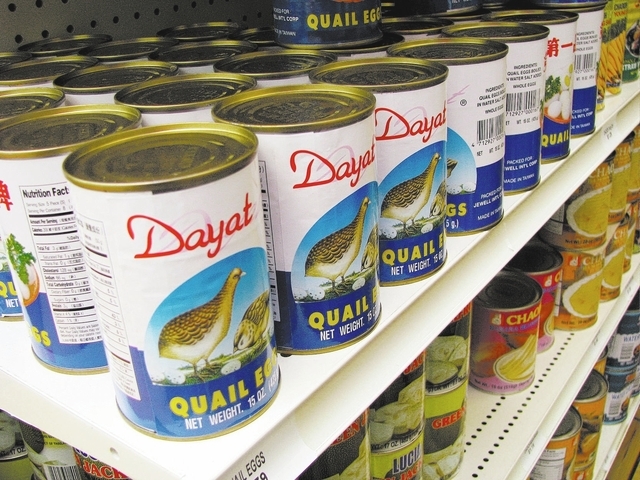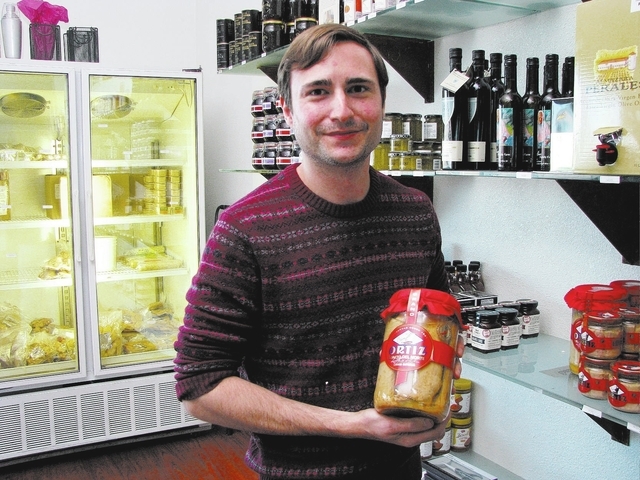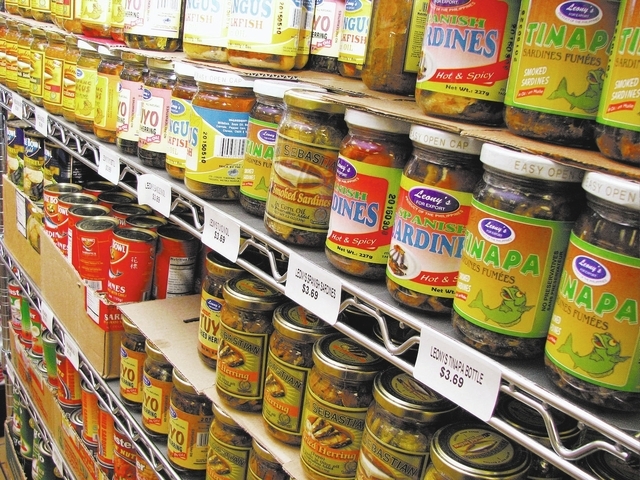 Las Vegas was once a sleepy Western town, but now it is a melting pot of cultures from around the world. But it isn't unusual for people to think of the places they came from. Home may be thousands of miles away, but for many Las Vegans, food from home is just around the corner.
"We have customers from many different communities, so all year round, we have people coming in to get food for their holidays," said Gopal Patel, owner of India Market, 5006 S. Maryland Parkway. "Right now, people are coming in for Christmas and New Year's, but our customers celebrate many different holidays."
Patel opened the market in 1998. Despite the name, the store carries food from many places in the world.
"We have food from India, Africa, Sri Lanka and other places," Patel said. "Everyone comes here."
The store is in a strip mall near UNLV, and at first glance, it could be any small market. A closer look reveals that the frozen food includes samosas, lamb vindaloo and tikka masala. The rice comes in 20-pound bags, which include dozens of varieties, and the corned beef is from Australia. You can't buy a 3-foot-tall metal statue of Ganesha at most Vons grocery stores.
"People want the food they grew up with," Patel said. "That's why we have so much variety from so many places."
Angie Endrenal manages Kusina Ni Lorraine, 1850 E. Serene Ave., which includes a Filipino restaurant and an Asian market. The location is one of three owned by her family. The others are at 3275 W. Ann Road in North Las Vegas and 3507 S. Maryland Parkway.
"We cater, also, so we had a lot of people ordering pigs for Thanksgiving," Endrenal said. "We had just opened. and we were already very busy."
The store sells cooked whole pigs of different sizes and pork by the pound. The pigs are cooked in a large oven in the restaurant.
"People are already putting in their orders for Christmas," Endrenal said.
The market section of Kusina Ni Lorraine sells primarily Asian food and Filipino favorites, including bright pink salted eggs.
"They're duck eggs," Endrenal said. "I don't know why they're that color . That's the way we get them. They're very popular."
Artisanal Foods, 2275 E. Sunset Road, carries food from a variety of places, but you won't find much mass-produced fare.
"We try to support small, traditional producers — people that we think are not cutting corners," owner Brett Ottolenghi said. "We look for producers who are pursuing perfection."
Ottolenghi has been distributing high-end exotic food since he was 13. For the first six years, he dealt exclusively in truffles. He moved to Las Vegas in 2004 to attend UNLV and grow his business.
"I used to take the bus down to the Strip and go door to door showing the truffles to chefs," Ottolenghi said. "Sometimes they were receptive and sometimes they weren't. A lot of the ones that were receptive became friends and began to ask me if I could find other hard-to-procure ingredients for them. I became very good at finding exotic ingredients."
Four years ago, he opened his market, which carries around 400 products.
"People get to come in and buy the same products the top restaurants on the Strip are using," Ottolenghi said. "The only common denominator on our products is that they're well-researched. We really try to share the story behind each food. We think it's important for people to know where their food comes from, so we try to answer questions as if we were representing the producers."
Artisanal Foods carries Spanish saffron, Italian olive oils and French foie gras. One product Ottolenghi was particularly proud he could bring to his market was Japanese A5-grade Wagyu beef.
"A5 is highest marbled beef from Japan," Ottolenghi said. "We had so many people come in who would see the big primal cuts that we sell to the restaurants for about $1,000, but nobody has that much to invest in their dinner."
The solution Ottolenghi came up with was to find a USDA-approved facility that could cut it into 12-ounce steaks, which Artisanal Foods sells for $78.
"I know that we seem expensive because the things that we sell are on the higher end," Ottolenghi said. "We scour the Internet to make sure that the products in our store are less expensive than anywhere online."
Ottolenghi also likes it when people seek out his store for some hard-to-find spice or other product.
"If there's something that's hard to find, we might just have it," Ottolenghi said. "For example, we have squid ink. It's only $1.50. It adds color and flavor. The Italians use it in pasta, and the Spanish make a popular type of black paella with it.
"People do come here for their favorite foods from home. For the holidays, we have a lot of Spanish people coming in for bone-in Serrano ham. It's a popular thing to have at a party. The carving becomes part of the party."
Contact Paradise/Downtown View reporter F. Andrew Taylor at ataylor@viewnews.com or 702-380-4532.