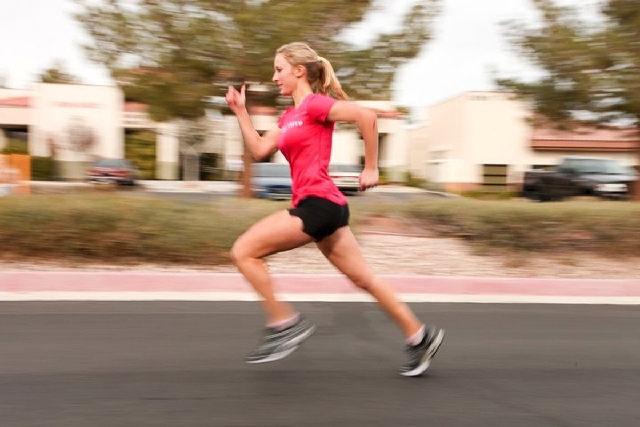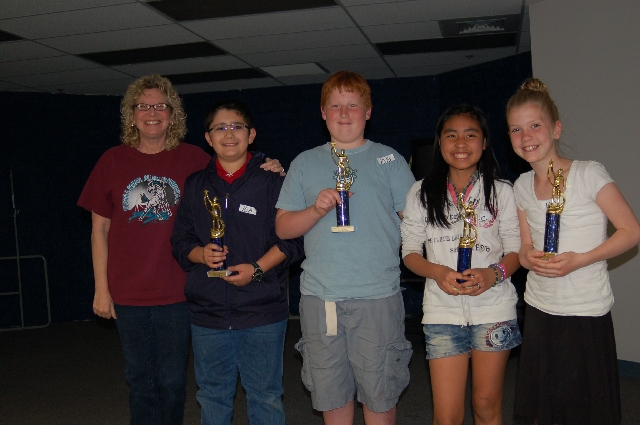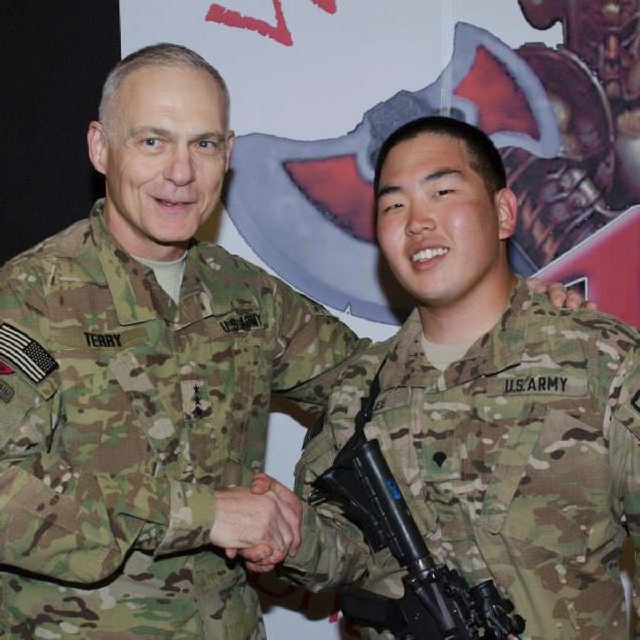 Julia MacDonald, 17, has been accepted to the 2013 U.S. Naval Academy Summer Seminar program.
The program helps educate, motivate and prepare selected students who are considering applying for admission to the academy.
A junior at Bishop Gorman High School, MacDonald is the daughter of Bill and Liz MacDonald of Las Vegas.
Dagny Signorelli, 19, has been named to the dean's list at the University of Nevada, Reno, for the fall 2012 semester.
She is a member of the cross country and track team.
A graduate of Cimarron-Memorial High School, Signorelli is the daughter Joe Signorelli and Denise Levin Signorelli of Las Vegas.
Kayli Barker, 15, has been named student spokeswoman for Project 150, a nonprofit dedicated to helping homeless, displaced and disadvantaged students in Nevada.
A student at Mountain View Christian School, Kayli has been involved in auto racing since age 8.
She became the youngest female to win a NASCAR Whelen All-American Series race on Aug. 18, 2012.
Quinn Legere, 19, has achieved Eagle Scout status in the Boy Scouts of America.
A member of Troop 270, he helped make 400 white boards for students at Kitty Ward Elementary School for his Eagle project.
He enjoys playing tennis and participating in lake activities. He plans a career in computer technology.
Legere is the son of Bill and Marilyn Legere of Las Vegas.
James Lee was awarded a U.S. Army coin for outstanding military service. A 2010 graduate of Las Vegas High School and its Partnership at Las Vegas program, he is the son of Sun Ja Lee and Joo Hyuk Lee of Las Vegas.
Hanna Lee, 13, won two medals at the United States Fencing Association's North American Cup fencing tournament March 15-18 in Reno.
She is the daughter of Kwang and Jin Lee.
Amanda Gibbs, a graduate of Arbor View High School, has been selected as a Richter Scholar at Lake Forest College in Lake Forest, Ill.
Nicolas Gomez, Jared Davenport, Quynh Nguyen and Lauren Taylor, students at Allen Elementary School, placed second in the Math Masters Competition at Ferron Elementary School March 21.
The competition, open to all Clark County School District fifth-grade students, consisted of 14 four-student teams.
Their coach was Joy Hollander, a fifth-grade teacher at Allen Elementary.
Johann Voelkening, 13, competed and placed 10th out of 90 in one of the men's events, and 46th out of 105 in another.
Both are students at the Fencing Academy of Nevada in Las Vegas.