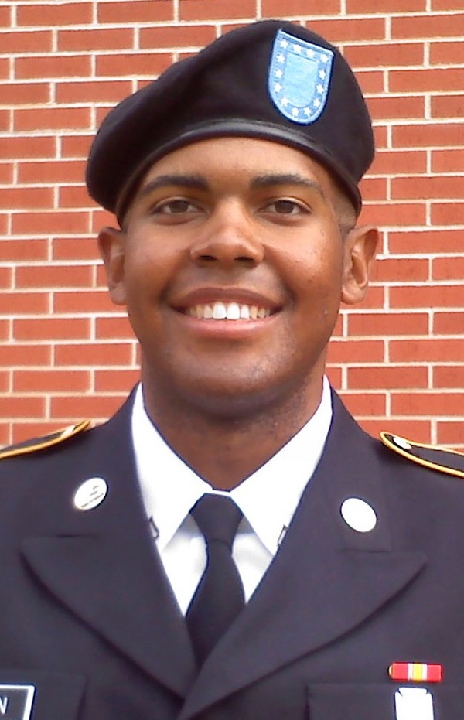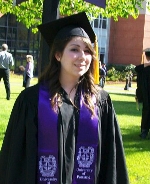 Dylan Wolf, 18, graduated from Spring Valley High School on June 15 with a weighted grade-point average of 4.3 and an honors diploma.
A varsity swimmer who lettered all four high school years, he is now training for the Olympic Trials in Omaha, Neb., where he will compete in the 200 butterfly.
After receiving scholarship offers from several schools, Wolf chose UNLV, preferring to swim for his hometown team. He has received a full scholarship and plans to study business this fall.
Wolf is the son of Lance and Susan Wolf of Las Vegas.
Monica McAllister graduated May 6 from the University of Portland in Oregon with a Bachelor of Science in biology, a minor in chemistry, and a Bachelor of Arts in Spanish.
McAllister was vice president of the Latin Dance Club and a photojournalist for the school's Beacon newspaper.
A 2008 graduate of Green Valley High School, she attended McDoniel Elementary School and White Middle School.
McAllister is working for the University of Alberta in Canada, doing wilderness fieldwork.
She is the daughter of Bruce and Lisa McAllister of Henderson.
Bruce McAllister graduated from Green Valley High School on June 19. He plans to attend the University of Nevada, Reno, in the fall.
McAllister is the son of Bruce and Lisa McAllister of Henderson.
The Basic High School Marine Corps Junior Reserve Officers Training Corps Drill Team competed at the West Coast Nationals April 28 in Torrance, Calif.
The team was named overall Sweepstakes National Champion. Basic competed against 54 schools from the western U.S. and Guam.
The school has won West Coast Nationals 14 of the past 16 years.
The team's commanders are Cody Cobb, Bailey Adkins, Korie Morimoto, Brian O'Dell, Jenny Feng and Jonathan Chavez.
The team's coach is Sammy Rael, a retired U.S. Marine Corps first sergeant.
Jonathan Kirvin, 22, has graduated from Army basic training at Fort Leonard Wood, Mo.
He is attending technical training to become a horizontal construction engineer.
A 2008 graduate of Legacy High School, Kirvin is the son of Torrye Walker of North Las Vegas and Myron Kirvin of Grand Prairie, Texas.
Francesco Camuglia, a flutist, won the U.S. Army Band National Collegiate Solo Competition.
Camuglia recently completed his undergraduate studies at The Colburn School Conservatory of Music in Los Angeles, where he studied with Jim Walker.
He has been awarded a Fulbright Grant to study in Berlin next year with Andreas Blau, principal flute of the Berlin Philharmonic.
In addition to serving as principal flute of the 2011 New York String Orchestra Seminar at Carnegie Hall, Camuglia was second flute of the Boise Philharmonic for its 2010-11 season.
In Los Angeles, he played with the Young Musicians Foundation Debut Orchestra and the American Youth Symphony for their 2009-10 seasons. He has also been a freelance pianist and accompanist for many years.
A 2008 graduate of Las Vegas Academy, he is the son of Rosario and Karen Camuglia of Las Vegas.
Brittany Kaercher of Las Vegas graduated with honors from the University of San Diego on May 27. Kaercher earned a bachelor's degree in accountancy and graduated cum laude.
Cameron Khodabakhsh of Las Vegas graduated with honors from the University of San Diego on May 27. Khodabakhsh earned a bachelor's degree in international relations and graduated cum laude.
Brittney Abad and Mary Hazuka, both of Las Vegas, and Rosa Cordova of North Las Vegas have earned placement on the dean's list at Gonzaga University in Spokane, Wash., for the spring 2012 semester.
Bradley Limov of Las Vegas graduated magna cum laude from Colorado College in Colorado Springs, Colo., with a bachelor's degree in English.