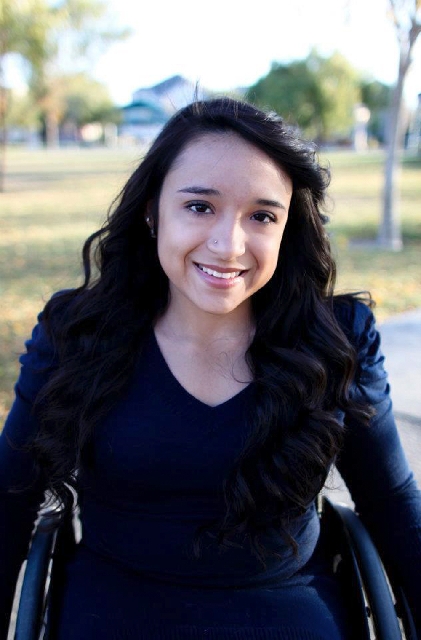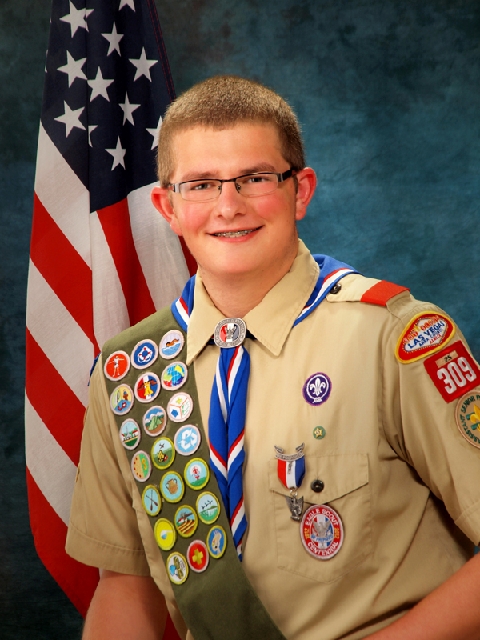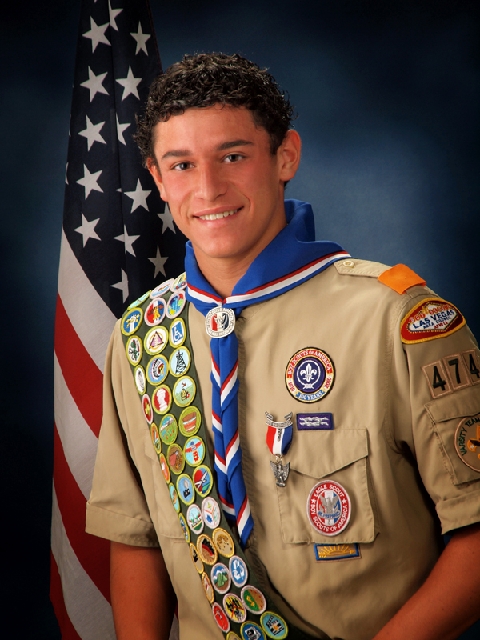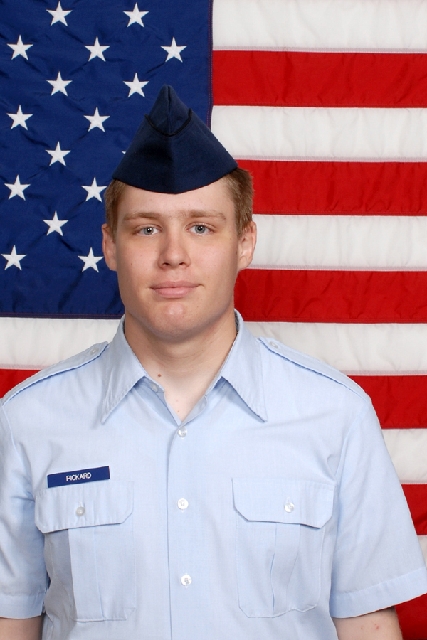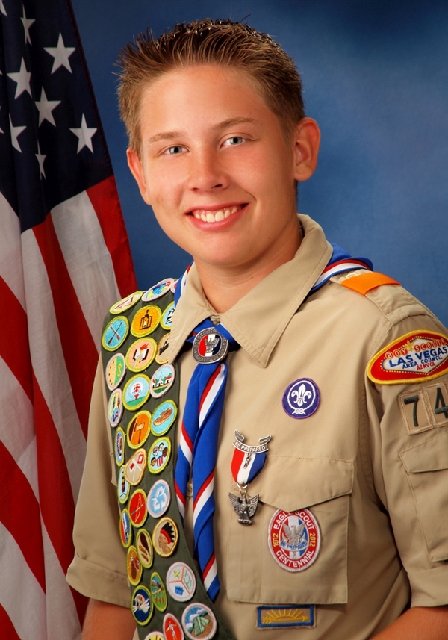 Cheyenne Leonard, 17, was crowned 2013 Miss Teen Wheelchair Nevada on March 2. She was born with a disability due to a stroke in utero, which caused her to be born with a broken back.
Leonard has had a love for track since age 6 and has traveled across the country on the Junior Paralympic circuit.
She recently was accepted to the International Wheelchair and Amputee Sports Federation Junior World Championship to represent the U.S. in Puerto Rico in August.
A senior at Palo Verde High School, she was voted most likely to become famous by her classmates.
Molly Rautenstrauch, 20, has graduated from the Culinary Institute of America in Hyde Park, N.Y., where she received an associate's degree in baking and pastry arts.
A graduate of Northwest Career and Technical Academy, Rautenstrauch is the daughter of Dr. and Mrs. Kurt Rautenstrauch.
Alan Ewell, 15, has achieved Eagle Scout status in the Boy Scouts of America.
A member of Troop 474, Alan helped with the restoration and clean up of a tree grove dedicated to murder victims at Floyd Lamb Park at Tule Springs for his Eagle project.
A freshman at Liberty High School, Alan plays football and basketball and participates in Kenpo karate.
He was on the dean's merit roll and was named most valuable player in basketball.
He hopes to become a professional football player.
Alan is the son of Dr. Barry and Amy Ewell of Henderson.
Evan Frehse, 18, has achieved Eagle Scout status in the Boy Scouts of America.
A member of Troop 309, Frehse made trail improvements at Whitney Mesa Nature Preserve, including building a retaining wall with railroad ties, digging a ditch for runoff water and cutting back bushes, for his Eagle project.
Frehse is the son of Steven and Janice Frehse of Henderson.
Zane Johnson, 15, has achieved Eagle Scout status in the Boy Scouts of America.
A member of Troop 745, Zane helped number cemetery plots and built a monument and sign board with the names of those buried there, for his Eagle project.
A freshman at Silverado High School, he enjoys baseball and shooting.
Zane is the son of Brent and Camille Johnson of Las Vegas.
Bryan Pickard has graduated from basic military training at Lackland Air Force Base in San Antonio.
A 2012 graduate of Rancho High School, Pickard is the son of Will and Mary Pickard of Las Vegas.
Rangel Mendoza of Henderson has received a Master of Business Administration in management from Frostburg State University in Frostburg, Md.
David Hughes of Las Vegas has graduated from Fort Hays State University in Hays, Kan., with a Master of Science in special education.
Terri Thomas of Las Vegas graduated from The College of St. Scholastica in Duluth, Minn., with a Bachelor of Science in health information management.
Gretchen Baldau and Lauren Baldau, both of Las Vegas, have been named to the dean's list at the University of Dallas in Irving, Texas.
Tyler Retzloff has graduated from Army basic combat training at Fort Leonard Wood in Waynesville, Mo.
Retzloff is the son of Laura Harvey of Las Vegas.