Fertitta family gives $10M to Catholic Charities' Las Vegas campus
Updated March 6, 2018 - 5:29 pm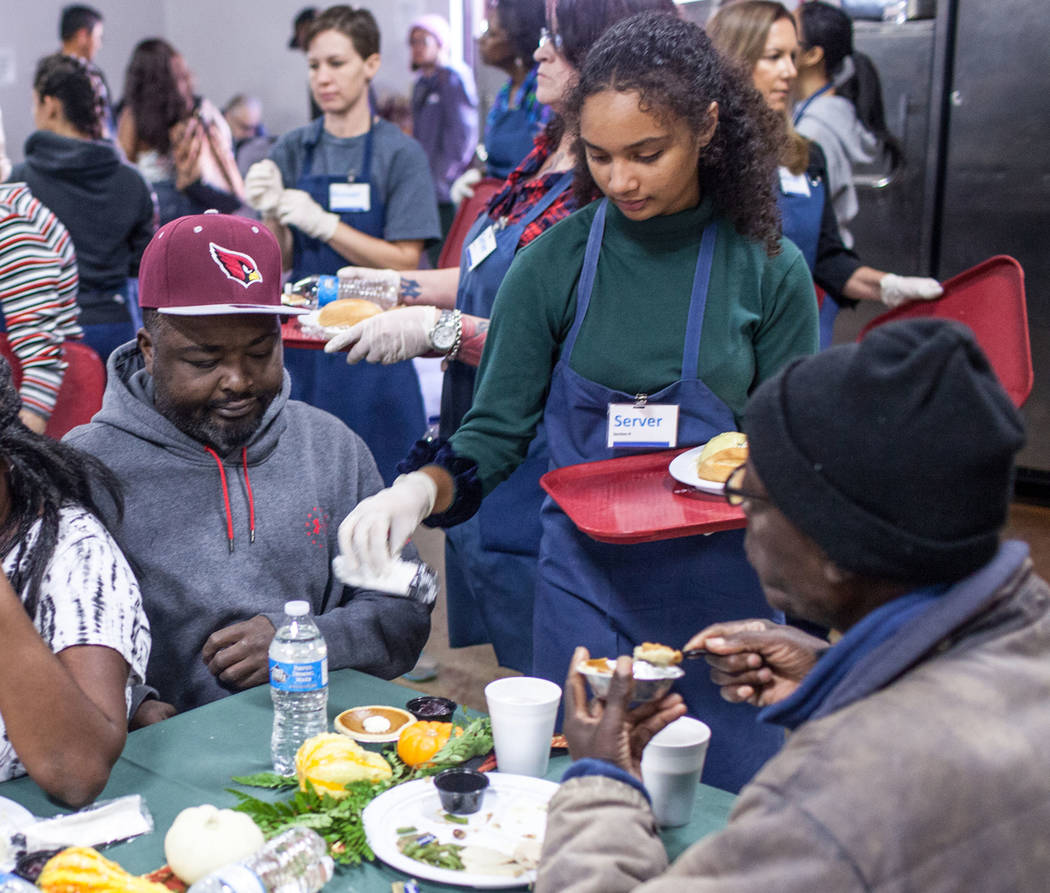 Catholic Charities of Southern Nevada will use a $10 million gift from the Fertitta family for operations and renovations at the organization's Las Vegas campus, including the emergency shelter that houses an average of 500 homeless men nightly.
The joint pledge from the Frank and Victoria Fertitta Foundation, Frank and Jill Fertitta and Lorenzo and Teresa Fertitta will be funded over three years, Catholic Charities announced Tuesday.
Catholic Charities of Southern Nevada President and CEO Deacon Tom Roberts called the Fertittas long-time supporters "of our core mission of providing help and hope to our community's most vulnerable citizens. This gift will allow us to continue to fund and sustain existing programs, and we are blessed to be stewards of such incredible generosity."
The planned improvements call for remodeling the St. Vincent Lied Dining Facility, where an average of 800 people eat a free meal daily. The emergency shelter where hundreds of homeless men sleep each night will also be renovated.
Frank Fertitta III is the CEO of Station Casinos. The Fertitta brothers owned UFC from 2001 to 2016.
"Catholic Charities of Southern Nevada is one of our community's oldest nonprofit organizations, which operates 365 days a year to provide a culture of caring," Victoria Fertitta said in a statement. "My family is very grateful for their dedicated staff and volunteers, who tirelessly go above and beyond the call of duty to ensure those in need are taken care of."
Catholic Charities also operates a food pantry, adoption services, job training and Meals on Wheels for Las Vegas and North Las Vegas.
Catholic Charities is located at Main Street and Foremaster Lane in Las Vegas, along the city's "Corridor of Hope," where several homeless service providers are clustered. Across the street from the Catholic Charities campus, the city of Las Vegas plans to launch in May a 24/7 courtyard where homeless people can access a range of services.
Contact Jamie Munks at jmunks@reviewjournal.com or 702-383-0340. Follow @Journo_Jamie_ on Twitter.