Highlighting achievements, June 9, 2016 — PHOTOS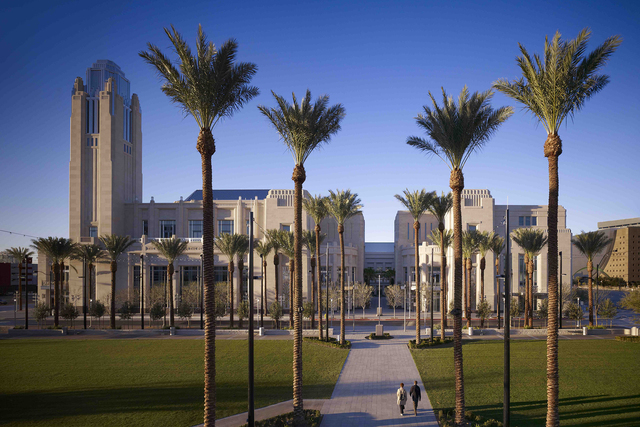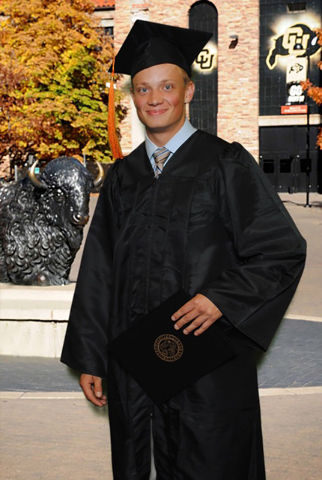 Volunteers recognized: Two of Catholic Charities of Southern Nevada's longest-serving volunteers, Elaine Slanhoff and Mike Mazzarelli, received the Governor's Volunteer Service Award on May 20 for their decades of public service.
Graduation: Erik Ringler, a 2012 graduate of Foothill High School, recently earned his bachelor of science degree in mechanical engineering from the University of Colorado. He is the son of John Ringler and Jennifer Ringler, both of Henderson.
Athlete honored: Mia Smith, a freshman at Green Valley High School, was one of the athletes honored at the Las Vegas Review-Journal's inaugural Best of Nevada Preps Awards Banquet on June 4 at the Red Rock Resort. Mia won the Division I Sunrise Cross Country Regionals in October. She is the daughter of Jolene Casillas and Tyler Smith of Henderson.
Philharmonic recognized: The Las Vegas Philharmonic was inducted into the Clark County School District's Excellence in Education Hall of Fame in May.
Experts honored: Health and wellness advocates from Las Vegas were honored at the sixth annual St. Jude: An Affair of the Art gala for St. Jude Children's Research Hospital May 7 at Encore Las Vegas. They include Dr. Paul Wilkes and Dr. Joseph Adashek of Desert Perinatal Associates, Dr. Wesley Robertson of Sunshine Valley Pediatrics, and Robyn Williams, founder and president of ChoiceCenter Leadership University.
Cadet performance recognized: Thomas Yoo of Las Vegas received Army and Navy Academy's Dean Raymond Ede Superior Academic Achievement Award and the Major Peterson Legion of Merit Award for his scholastic performance during the fall 2015 semester.
Military graduations:
— U.S. Army Reserve Pvt. Jacqueline McCoy graduated from basic infantry training at Fort Jackson, S.C. McCoy is the daughter of Pauline McCoy of Las Vegas and graduated in 2015 from Desert Pines High School.
— U.S. Air Force Airman Daniel S. Barone graduated from basic military training at Joint Base San Antonio-Lackland, San Antonio. Barone is the son of Daniel R. and Diane J. Barone of Las Vegas and is a 2014 graduate of Palo Verde High School.
— U.S. Army National Guard Pvt. Georgina J. Spencer graduated from basic infantry training at Fort Jackson, S.C. Spencer is the daughter of Angelina B. Rasar of North Las Vegas.
— James Castle of Las Vegas graduated from Rochester Institute of Technology in the fall 2015 semester with a degree in game design and development (bachelor of science).
Dean's list honorees:
The following students from Las Vegas made the 2015-16 academic year dean's list at Creighton University in Omaha, Neb.: Logan Lucas of Henderson; Anna Carroll, Jared De Joya, Conor Gaffney, Eric Klein, Ralph Mendez, Cullen Mersch, Alyssa Povilaitis and Kyla Salazar.
— Amanda Brazell of Las Vegas made the fall 2015 dean's list at Wheaton College in Norton, Mass. She is the daughter of Richard Brazell and Jeanette Kaanoi.