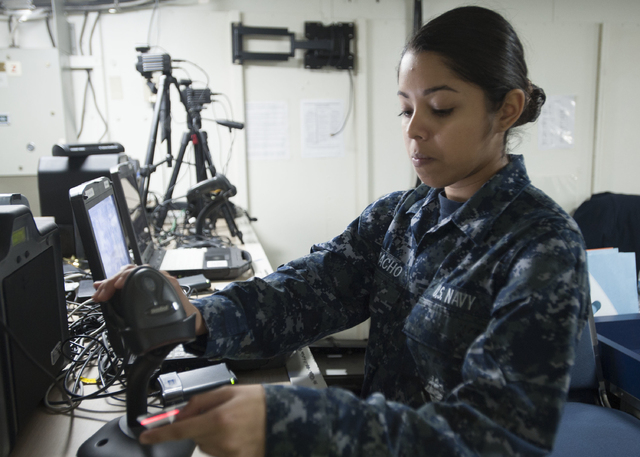 Daniel Campbell, a senior at West Career & Technical Academy, will join other musicians from across the nation as part of Music for All's 2016 Honor Orchestra of America. Campbell was selected from numerous applicants from across the nation for membership. This is his third year of participation. Campbell is the son of Kevin and Elizabeth Campbell. He is principal viola of the West Career & Technical Academy Chamber Orchestra and is also principal viola for the Nevada School of the Arts Chamber Orchestra.
Three Square Food Bank's board of directors, led by Board Chair Anita Romero of Southwest Gas Corp., have elected new officers: George W. Smith of Bank of America has been appointed board treasurer, and Shawn Gerternberger of UNLV has been named board secretary. Other new additions include Dallas E. Haun of Nevada State Bank, Jacqui Krum of Wynn Resorts Development LLC, and Judy Stokey of NV Energy.
At its Jan. 28 meeting, The Public Education Foundation's Board of Directors elected to its board Daniel Giraldo, Bank of America's Senior Vice President of Enterprise & Community Engagement in Southern Nevada; Chad Harris, co-founder of Las Vegas Billboards; and Tamar P. Hoapili, Manager of Community Relations and Video Production at Cox Communications, Las Vegas.
Kaylee Burkhiser and Eziz Tachmuradov, both of Las Vegas, made the 2015 fall honor roll at Graceland University in Lamoni, Iowa. Additionally, Stephanie Herman of Las Vegas made the President's List.
Jake Anderson of Las Vegas made the fall 2015 dean's list at Dean College in Franklin, Mass.
Jacob Horst of Las Vegas made the fall dean's list at Lebanon Valley College in Annville, Penn.
Jordan Hodges of Las Vegas received the Dirty Kanza Scholarship, and Taylor Stueve of Las Vegas received theWilliam and Aloha Preston Accounting Scholarship and Bert/Addie/Kermit Palmer Scholarship. Both students are attending Emporia State in Kansas.
Molly Beaudin of Henderson made the fall 2015 dean's list at Lasell College in Newton, Mass.
Kayla Connick of Las Vegas made the fall 2015 dean's list at Maryville University in St. Louis.
U.S. Army Reserve Pvt. Vanessa I. Hernandez graduated from basic infantry training at Fort Jackson, S.C. Hernandez is the daughter of Noemi Hernandez of North Las Vegas and is a 2015 graduate of Canyon Springs High School.
U.S. Army Pvt. Shavonda M. Smith graduated from basic infantry training at Fort Jackson, S.C. Smith is the daughter of Augusta Wilson of Las Vegas and graduated in 2015 from Bonanza High School.
— Share your news, announcements or photos. Include full name, parents' names (if applicable), area of the valley, and information about the achievement. Email to calendars@viewnews.com or mail to View, 1111 W. Bonanza Road, P.O. Box 70, Las Vegas, NV 89125-0070.