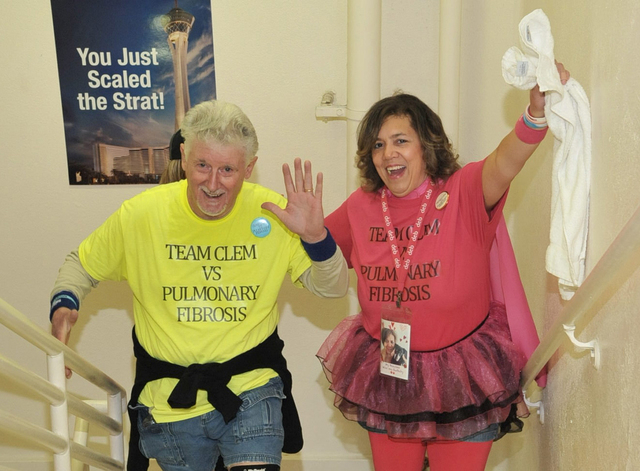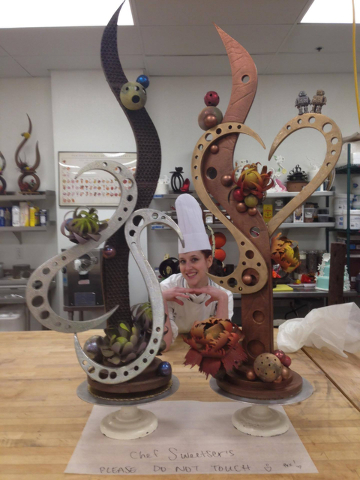 Lung Force Heroes: Those personally impacted by lung cancer gathered March 16 in Washington, D.C., from every state in the country, including Lysa Buonanno, who worked as a bartender in Las Vegas for 17 years and was diagnosed with lung cancer at age 40, though she never smoked. Visit LUNGFORCE.org/shared-story/lysa-b.
Young chefs competition: On March 12, the Far West regional level of the Chaine des Rotisseurs 2016 Young Chefs competition was held in Las Vegas. Organizing chef Michael Ty and pastry chef Angela Sweetser, both of Las Vegas, participated.
Mayor's Urban Design Awards: Mayor Carolyn Goodman honored this year's winners of the Mayor's Urban Design Awards during the Feb. 3 Las Vegas City Council meeting. The awards celebrate projects located within city limits that achieve significant impact through enhancing public spaces, promoting pedestrian safety, conserving resources and preserving historic buildings and places. Winners include:
Building and Environment category: Bunnyfish Studios for the Pioneer apartment complex in downtown Las Vegas.
Historic Preservation and Adaptive Reuse category: Mary-Margaret Stratton and Carey Stratton for Pistachio Palms house.
Public Places Category: the Crestwood Elementary School Garden Committee for the Crestwood Outdoor Garden Classroom and Mural Project.
Public Art category: Square Shooting for the In Focus: Downtown Architecture photography series.
Judge of the Year: Las Vegas Municipal Court Judge Cynthia Leung was honored by the Nevada Judges of Limited Jurisdiction as Judge of the Year during the winter conference held at the end of January.
Scholarship award: On Jan. 30, the Las Vegas Business Academy awarded scholarship recipient Justin Hawkins with $38,000 toward his graduate education at UNLV's William F. Harrah College of Hotel Administration. Visit lvbanv.org.
Graduations:
Leslie Carroll, Christopher Gbelay and Cheryl Iddings, all of Las Vegas, and Juliana Potechin of Henderson graduated in December from Graceland University in Lamoni, Iowa.
Pierre Hernandez of Las Vegas graduated in December from the College of St. Scholastica in Duluth, Minn.
U.S. Army National Guard Pvt. Jake A. Hay graduated from basic infantry training at Fort Jackson, S.C. Hay is the son of Tracy Hay of Las Vegas, and he graduated in 2011 from Advanced Technical Academy.
U.S. Army Pvt. Rachel R. Gomez graduated from basic infantry training at Fort Jackson, S.C. Gomez is the daughter of Arthur and Melissa Gomez of Las Vegas, and she graduated in 2015 from Nevada Connections Academy.
Honor rolls:
Palmer Bosanko of Henderson made the fall 2015 President's Honor Roll at Kansas Wesleyan University in Salina, Kan.
Trina Whiteside of Las Vegas made the fall 2015 dean's list at Lehigh University in Bethlehem, Penn.
Katlyn R. Rivera of Las Vegas made the fall 2015 dean's list at Samford University in Birmingham, Ala.
Share your news, announcements or photos. Include full name, parents' names (if applicable), area of the valley, and information about the achievement. Email to calendars@viewnews.com or mail to View, 1111 W. Bonanza Road, P.O. Box 70, Las Vegas, NV 89125-0070.