Highlighting achievements, March 3, 2016 — PHOTOS
February 28, 2016 - 9:13 pm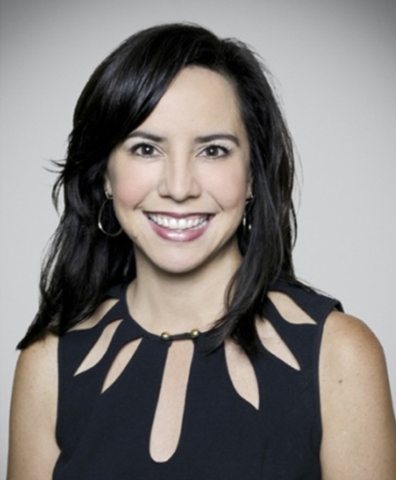 United Way of Southern Nevada announced the appointments of Elaina Mule as Vice President of Collective Impact and Social Innovation and Angel Williams as the Vice President of Donor Engagement.
The Las Vegas Hospitality Association announced its 2016 Board of Directors: Chairman of the Board, Cyndi Martin, Freeman; President, Jamie Malloy, Wynn Las Vegas and Encore; President Elect, Michelle Sharples, BASE Entertainment; Vice President Meetings, Shannon Trujillo, PSAV; Vice President Membership, Kathy Dyke, By Dzign LLC; Secretary, Lauren Bauer, Shepard Exposition Services; Treasurer, Bryan Kroten, Maverick Aviation Group; and Parliamentarian, Mary Thomas, MKT Consultants.
Darren Bertram, chief executive officer of Infinity Hospice Care, was elected to the National Hospice and Palliative Care Organization Board of Directors.
Commercial real estate development association NAIOP Southern Nevada announced its 2016 board of directors and officers. All officers serve a one-year term. They are: President, Mike Shohet, Jones Lang LaSalle; President Elect, Sallie Doebler, The Korte Co.; Secretary, Rod Martin, Majestic Realty Co.; Treasurer, Jennifer Levine, Cushman & Wakefield/Commerce Real Estate Solutions; and Immediate Past President, Charles Van Geel, American Nevada Co. The 2016 directors are: Jody Walker Belsick, Walker Engineering LLC; Dana Berggren, Berggren Commercial Real Estate; Jeff Foster, Prologis; Jay Heller, Heller Companies LLC; Jeff LaPour, LaPour; Christopher Larsen, PGAL; Adam Malan, Logic Commercial Real Estate; Mike Mixer, Colliers International; John Ramous, Harsch Investment Properties LLC; and John Restrepo, RCG Economics LLC.
U.S. Army Reserve Pvt. Lizette Rios graduated from basic infantry training at Fort Jackson, S.C. She is a 2015 graduate of Del Sol High School.
Gino DeGeorge of Las Vegas made the fall dean's list at Lutheran College in Milwaukee.
U.S. Army Reserve Pvt. Jaquelyn P. Tunchez graduated from basic infantry training at Fort Jackson, S.C. Tunchez is the daughter of Wendy Hernandez of North Las Vegas and is a 2015 graduate of Mojave High School.
U.S. Army Reserve Pfc. Magdalena Landgrave graduated from basic infantry training at Fort Jackson, S.C. Landgrave is the daughter of Magdalena and Oscar Landgrave and sister of Roselena Yimer, all of Las Vegas. She graduated in 2015 from Cimarron-Memorial High School.
Jerremy Antoku of Las Vegas made the fall 2015 dean's list at Dickinson State University in North Dakota.
Sameer Mishra made the fall semester dean's list at Davenport University in Michigan.
— Share your news, announcements or photos. Include full name, parents' names (if applicable), area of the valley, and information about the achievement. Email to calendars@viewnews.com or mail to View, 1111 W. Bonanza Road, P.O. Box 70, Las Vegas, NV 89125-0070.