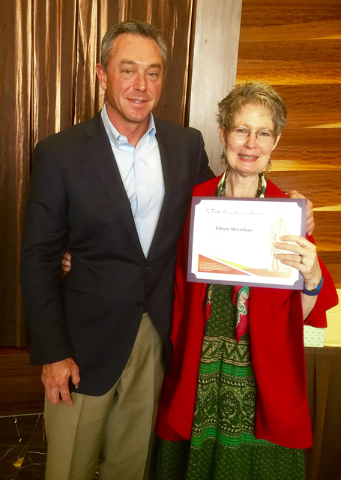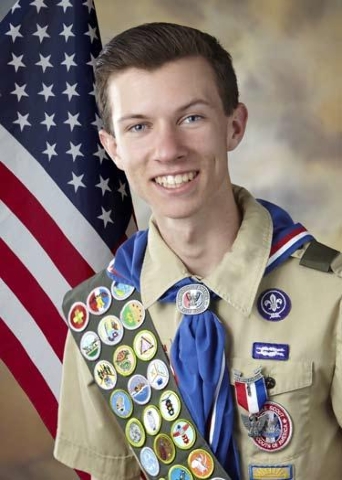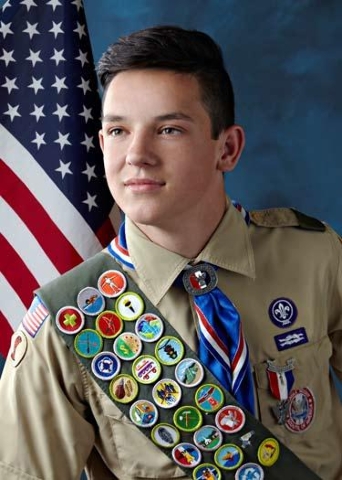 Pageant results: Blessing Davis, an Acelero Learning preschooler, partcipated in the National American Miss Contest Nevada-Utah, where she advanced to Nevada State Finalist. She is set to compete in the Princess Division for girls ages 4 to 6, planned July 14-15 at the JW Marriott in Summerlin. Visit gofundme.com/hhvz48j9.
Honor society acceptance: Chrystal Taylor of Las Vegas accepted membership in the National Society of Collegiate Scholars, which is a member of the Association of College Honor Societies. Visit nscs.org.
Eagle recognition:
— Benjamin Peine Truman of Henderson and Troop 476 received his badge after painting and beautifying a wall in Henderson to eliminate graffiti. He is the son of Zach and Sandy Truman.
— Preston Andrew Judd of Henderson and Troop 476 received his badge after painting curbs for the city of Henderson. He is the son of Jeffrey and Jennifer Judd.
Awards and recognitions:
— Las Vegas City Manager Betsy Fretwell was recognized with the Sustainable Leader Award in March.
— In March, the Board of Regents for the Nevada System of Higher Education granted promotion and tenure to University of Nevada Cooperative Extension faculty YaeBin Kim, Ph.D. During the Regents meeting, Kim was also promoted to associate professor.
— Since 2002, Lee Business School and presenting sponsor Deloitte have hosted the Nevada Business Hall of Fame recognizing the state's top business leaders. On March 24, Rossi Ralenkotter, president and CEO of the Las Vegas Convention and Visitors Authority, joined the inductee roster in a ceremony at the MGM Grand Conference Center.
— Jordan Crow and Alexa Murrietta, both of North Las Vegas, and Brianna Yee of Las Vegas made the fall 2015 dean's list at Wittenberg University in Springfield, Ohio.
— Summer Holloway of Henderson made the fall 2015 dean's list at Simpson University in Redding, Calif.
— Larain Taylor of Las Vegas made the fall 2015 dean's list at the University of Massachusetts Dartmouth.
— Corin Galati of Las Vegas made the fall 2015 dean's list at Worcester Polytechnic Institute in Massachusetts.
— Jessica Reed of Las Vegas made the fall 2015 dean's list at Cornell College in Mount Vernon, Iowa.
Military selections: In March, Navy Midshipman Stefania Cotei and Alexander Zeeb, both of Las Vegas, participated in the Navy Reserve Officer Training Corps ship selection draft as a future member of the U.S. Navy's Surface Warfare Officer community.
Society announces director: Also in March, the Henderson Historical Society announced that Robyn Campbell-Ouchida was hired as the organization's first executive director. She has lived in Henderson since 1977.
Graduations:
U.S. Army Pvt. Alex S. Whitmer graduated from basic infantry training at Fort Jackson, S.C. Whitmer is the son of Wendy E. Locklin of Las Vegas and is a 2015 graduate of Cimarron-Memorial High School.
U.S. Air Force Airman Robert E. Manning graduated from basic military training at Joint Base San Antonio-Lackland, San Antonio. Manning is the son of Robert M. and Cheryl J. Manning of Montclair, Va. He is a 2010 graduate of Foothill High School.
Send your announcements to aking@viewnews.com.