Highlighting achievements, Oct. 20, 2016 — PHOTOS
October 19, 2016 - 11:30 am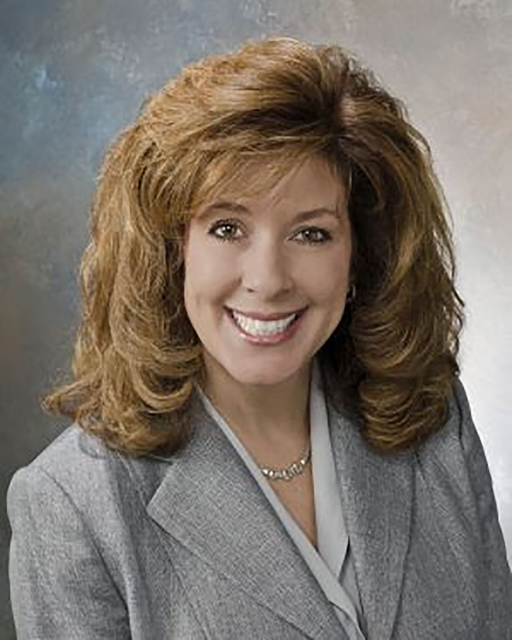 Canned food drive: Chaparral High School completed a canned food drive in which it collected 3,654 nonperishable items — 3,000 more than the year prior. All food items were donated to Three Square food bank.
All-American sousaphone player: Kyle McGowan, 17 and a senior at Basic High School in Henderson, will perform at next year's U.S. Army All-American Football Game as a sousaphonist. He will join the marching band at halftime for the game in San Antonio on Jan. 7, which showcases 125 high school senior marching band members from across the country.
New director: Vegas PBS announced Sept. 1 that Dr. Niki Bates was named the station's new director of educational media services. Bates had served as a teacher, assistant principal and coordinator of instructional programs, as well as other roles since 1993.
Service project: Liberty High School teamed up with the national U.S. Green Building Council and the Center for Green Schools for a grounds cleanup day at the school Sept. 8. Members of Liberty's Environmental Awareness Club aided in the process, as well.
Community honor: The Vulnerable Roads User Project honored numerous people Oct. 11 for their work in the community. The project honors law enforcement, engineering, education and emergency medical personnel for their efforts in Nevada. Steve Archambo and director Erin Breen are among the notables to be honored.
Graduations:
— U.S. Army National Guard Pvt. Truman R. Hebdon of Las Vegas completed his basic infantry training at Fort Jackson, S.C., Aug. 10. Hebdon, who graduated from Southwest High School in St. George, Utah, took nine weeks of training in regards to the Army and its heritage.
— Four Las Vegas residents graduated from Rensselaer Polytechnic Institute in Troy, N.Y., for the spring 2016 semester. Rachel De Vara (bachelor's in chemistry); Thomas Manzini (bachelor's in computer science); Sean Truong (bachelor's in biochemistry and biophysics); and Alexander Zeeb (bachelor's in psychology) each earned degrees in May.
— Stephen Palmatier of Las Vegas graduated with a bachelor's of science in engineering and engineering technology from Northern Illinois University in DeKalb, Ill., for the spring 2016 semester.
— Two Las Vegas residents graduated from the University of Nebraska for the spring 2016 semester. Timothy Patrick Cloninger (graduate studies, Master of Science); and Catherine Ann Doom (graduate studies, doctor of education) earned their degrees.
Honor Rolls:
— Kyle Smith of Las Vegas was named to the dean's list at the University of Massachusetts in Lowell, Mass., for the spring 2016 semester.