HopeLink to fundraise with heart (and art) Feb. 27 for Sun City Anthem event
February 5, 2016 - 4:15 pm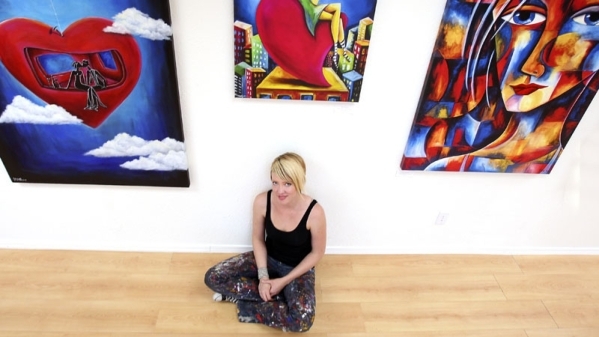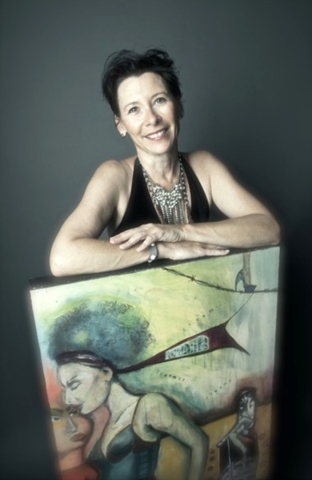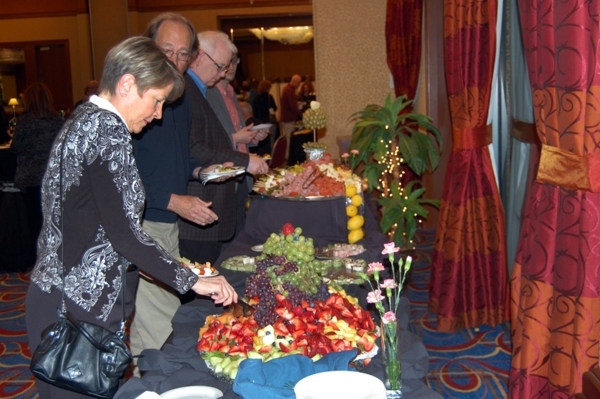 Art With A Heart won't be a stuffy fundraiser, organizers said — although some attendees might feel a little stuffed afterward due to the array of restaurants offering food.
The second annual event to benefit Henderson-based nonprofit HopeLink of Southern Nevada is planned from 5 to 8 p.m. Feb. 27 at the Sun City Anthem Ballroom, 2450 Hampton Road. Aside from the food, artists are scheduled to do live painting and create works in other mediums, and several performers are set to offer entertainment.
"This year's event will be dramatically different," said Don Miller, senior services specialist/SeniorLink program manager for HopeLink, 178 Westminster Way. "This year, it's all interactive artists and art."
The lineup includes Las Vegas artists Laura Balch and Niki J Sands; Los Angeles artist and former Las Vegan Jennifer Main; body painter Robin Slonina, who is a judge in the reality TV series "Skin Wars" and owner of Skin City Body Painting, 1800 S. Industrial Road; dancer Benedikt Negro, the lead in Cirque du Soleil's "O"; Cynthia Gregory Miller, a former prima ballerina and current HopeLink board member; Monterey Roseman, aka Ron O' Brien, a homeless beachcomber and artist living in Monterey, Calif., who stacks rocks; Jesse Garon, who is scheduled to perform as Elvis; and acrobat Hossein Baghalan Aval from "America's Got Talent."
Also planned are showgirls, serenading performers and other musicians.
Artists will create works that are reflective of HopeLink's purpose of serving economically disadvantaged residents, Miller said.
"It's going to be a range of emotions — from fun and happy and crazy, to very touching and moving," he said.
Negro is set to pantomime the life of an abandoned senior citizen, with musical accompaniment, and Balch is scheduled to create an oversized puzzle painting to music, depicting a scenario related to the impoverished population served by HopeLink, Miller said.
"She'll be painting little parts of each box, and people won't know what she's painting on them until she's finished," Miller said.
Sands said she is going to be doing live painting and exhibiting a couple of works that she's done over the last couple of months.
"I'm happy to do it," she said of her involvement with the event. "It helps many, many people."
Miller said a highlight of the event is the food.
"Last year, we did it all ourselves," he said. "This year, we've got restaurants coming, and they've got corners on the market. You get plenty of food just for $50."
Restaurants scheduled to participate are Hash House A Go Go, Egg Works, The Egg & I, Bravo! Cucina Italiana, BJ's Restaurant & Brewhouse, Raising Cane's, P.F. Chang's, Tuscany Grill, Starbucks, Whole Foods Market, Trader Joe's, and Freed's Bakery.
Photo booths, a bar, caricature artists, raffles, and live and silent auctions also are planned.
"The live auction will include pieces that are made there (during the event)," Miller said.
Money raised is set to help fund HopeLink's KidsLink program, which includes a Back2School Program for low-income children, and the Breakfast Bookworm program for child and family literacy in 14 schools.
Tickets are $50, and dress is casual. For tickets, visit link2hope.org. For more information, call 702-566-0576.
— To reach Henderson View reporter Cassandra Keenan, email ckeenan@viewnews.com or call 702-383-0278. Find her on Twitter: @CassandraKNews
Art With A Heart
HopeLink of Southern Nevada fundraiser
5 to 8 p.m., Feb. 27, Sun City Anthem Ballroom, 2450 Hampton Road
Food from local restaurants, bar, entertainment, interactive art from local and regional artists, caricature artists, photo booth, raffles, and live and silent auctions
Tickets: $50
Dress is casual
link2hope.org