How did First Friday Las Vegas, now 20, get its start?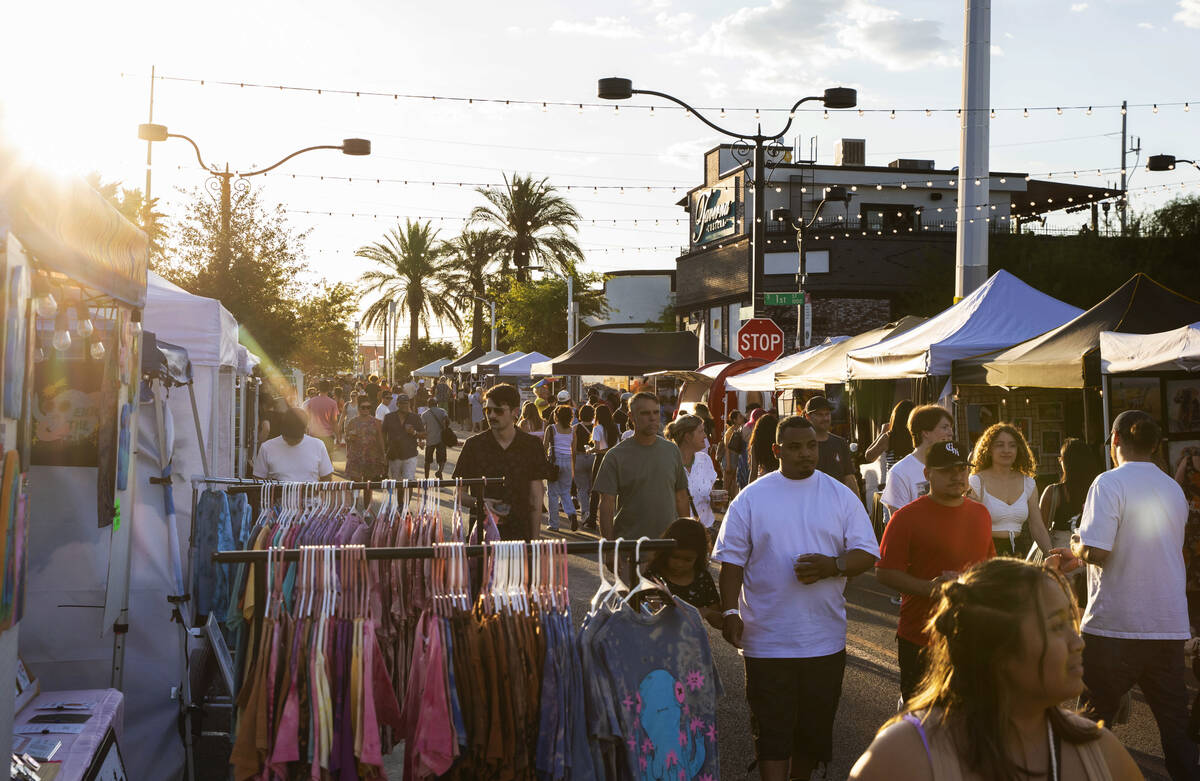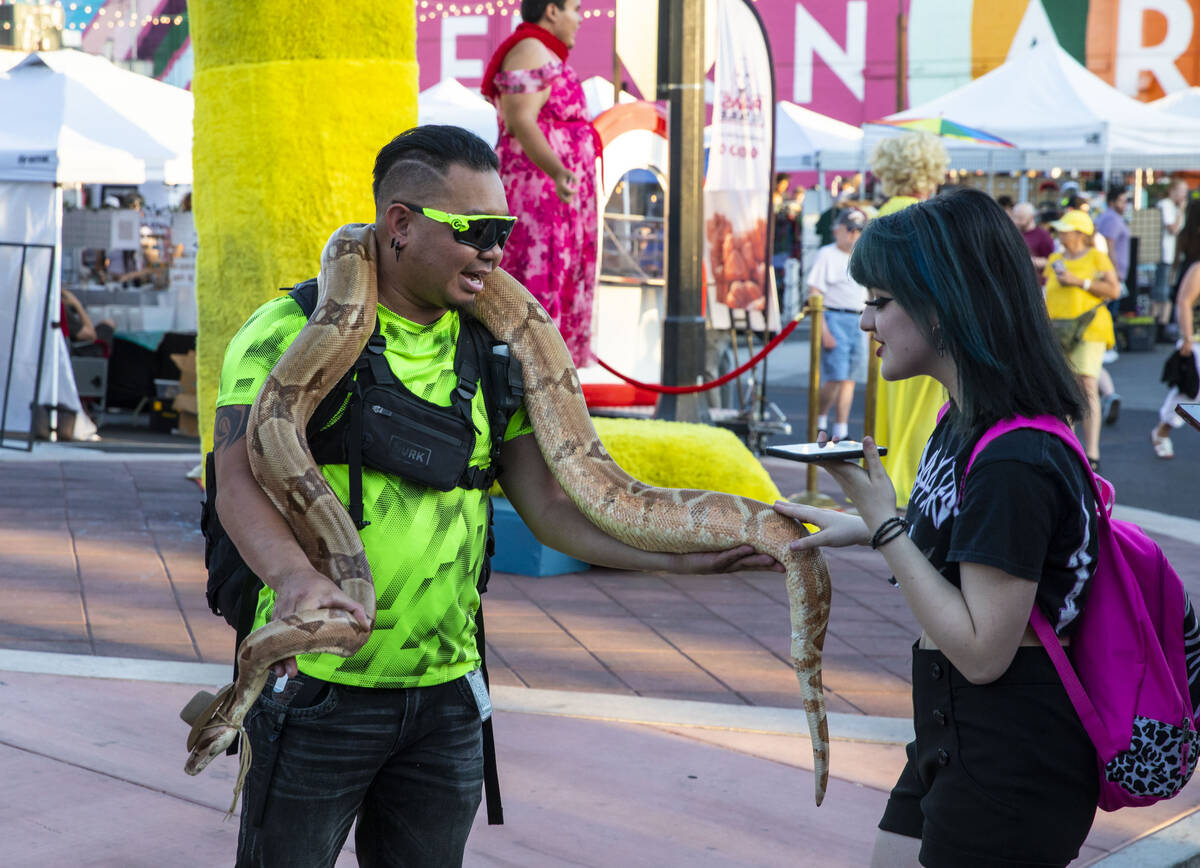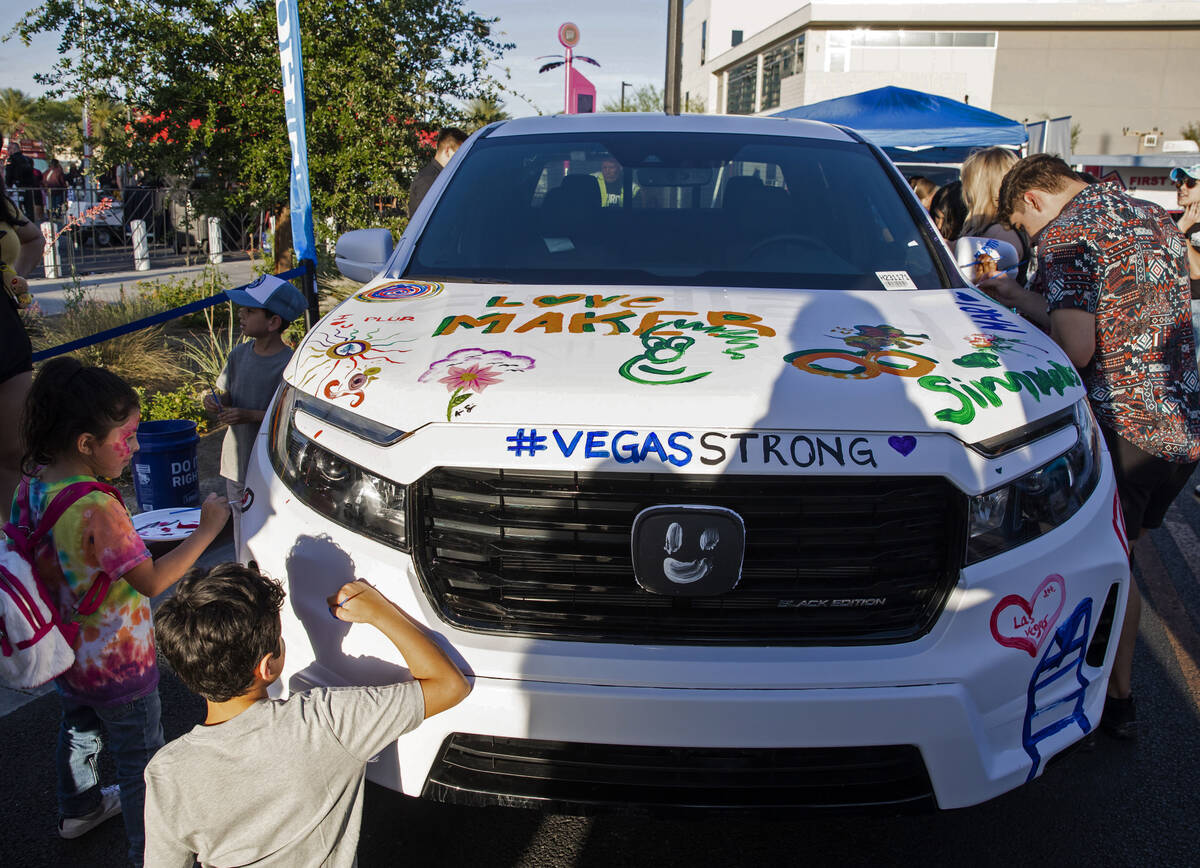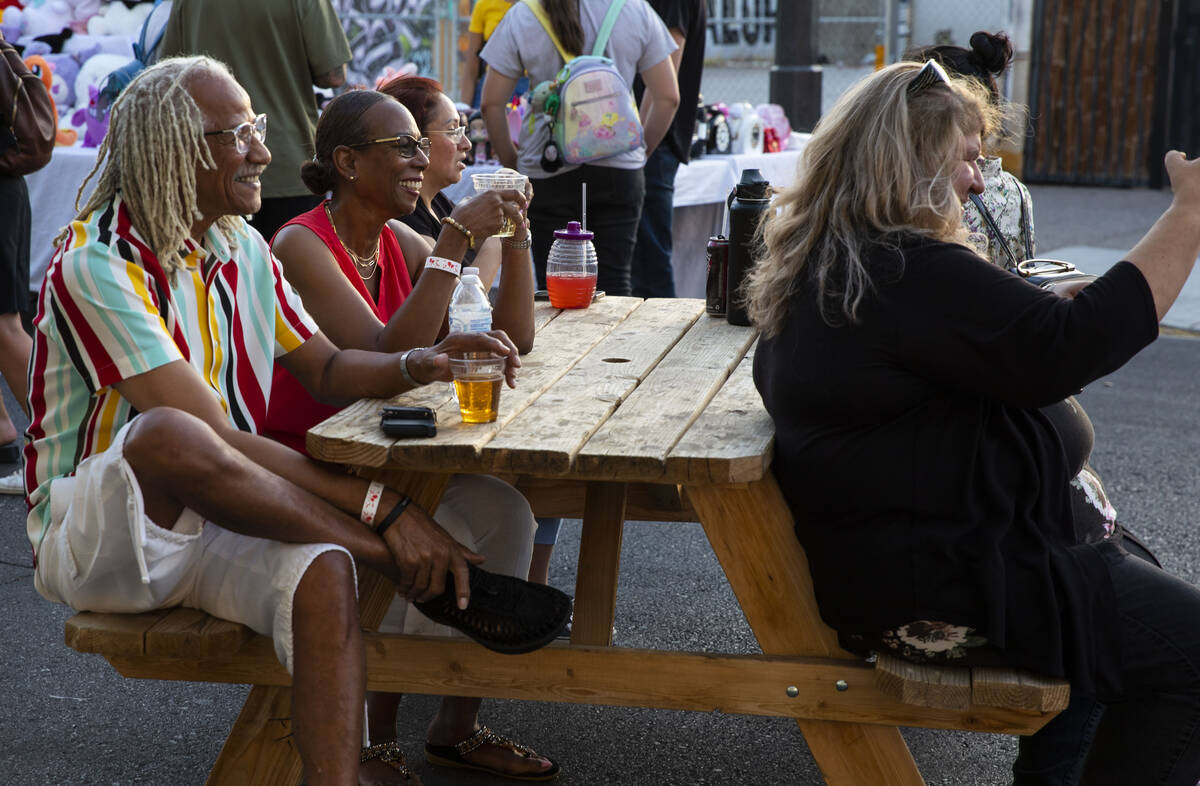 After recently celebrating its 20th anniversary, First Friday Las Vegas is still going strong after its latest iteration on Friday.
The event, held on the first Friday of every month in the Arts District, showcases local artists, musicians and more.
But celebrating the event for what it is today means taking a look at where it started back in 2002.
The event was started on Colorado Street by a group of women who owned businesses downtown, according to First Friday Executive Director Corey Fagan.
Fagan described downtown as a ghost town at the time, so Cindy Funkhouser, the driving creative force behind the first few years of the event, and other women rallied to give locals a reason to come to the area.
The first event was a block wide. Only 14 people showed up.
But the event continued to grow, eventually drawing crowds of thousands, and by 2011, the event was run as an LLC. But a model driven by profits, rather than support of the artists, wasn't sustainable, so the event officially became a nonprofit in 2015.
"The moment we turned into a nonprofit, it was a good thing," said Fagan, who has been with the event for 12 years. "We were able to look internally and find a way to support artists outside of the event and look into donations and funding to keep the event free to the public and at a low cost to our artists."
Fagan was promoted to executive director in 2019. The following year, the COVID-19 pandemic hit.
But the onset of the pandemic was an opportunity for the event to slow down and reevaluate how artists were being supported.
Fagan was able to create a Summer Residency Gallery in partnership with the Las Vegas Arts District Development LLC as a free space for artists to show off their work. She also was able to create Mural Park downtown, in partnership with the English Hotel.
"We went from a one-block event geared toward bringing people downtown, to an event that brings in over 20,000 members of our community," said Fagan. "The event has a great economic impact for the city and we go a step above and beyond for our artists."
In the years since the first event, First Friday has served as a source of entertainment for Las Vegans and as an opportunity for local businesses to expand and network.
Reflecting on the event's successes and growth, Fagan had one thing to say about its future.
"I hope that people leave First Friday feeling a little more inspired than they came and that we always continue to celebrate our artists," she said.
Contact Kiara Adams at kadams@reviewjournal.com or 702-380-0399. Follow @kiadams101 on Twitter.
This month's featured artist
One local artist being highlighted at this month's First Friday is Daily Cloud Comics, which was created during the pandemic by illustrator Javier Gonzalez.
Gonzalez has done eight murals at different elementary schools across the valley, the most recent at Tobler Elementary.
"It's still surreal for me to have been chosen" as this month's featured artist, Gonzalez said. "It's very inspiring because I've put in the work and now it's paying off. I've had to network and really put myself out there, so it's sort of empowering in a way."
Gonzalez's inspiration for art came from Charles Schulz, creator of the comic strip Peanuts. He strives to portray the same air of positivity and wholesomeness for which Schulz's work is known.
"I'm hoping to give people an experience and a chance to enjoy themselves and get that same wonder that I get from clouds."