Indoor playgrounds a must for Las Vegas Valley summers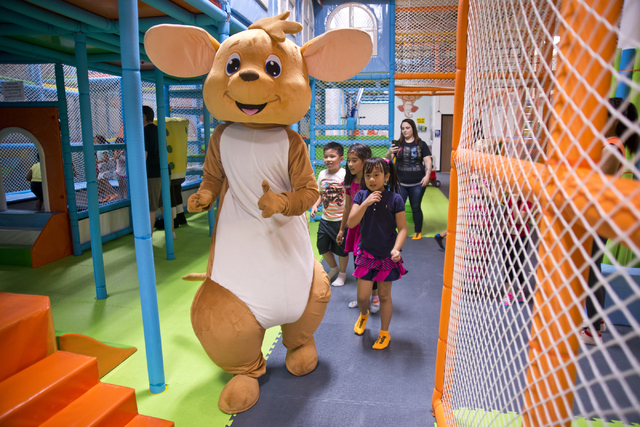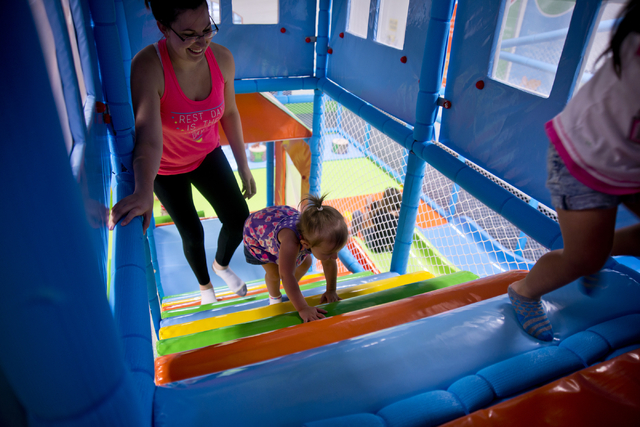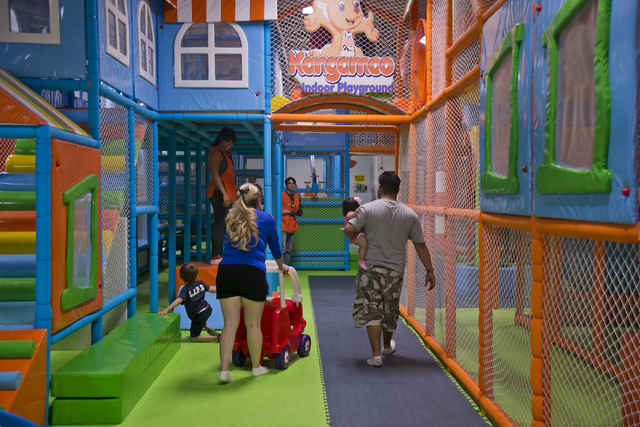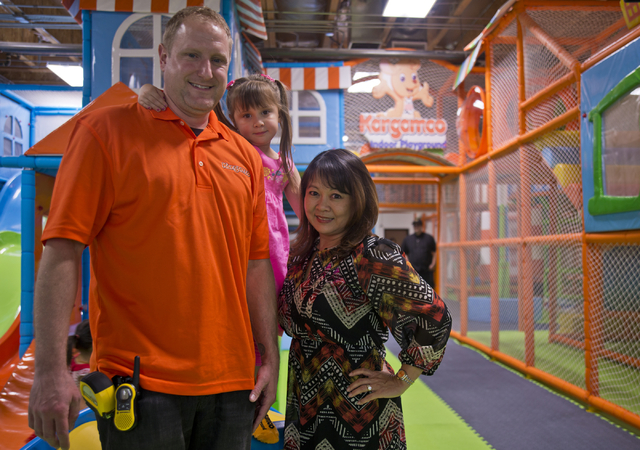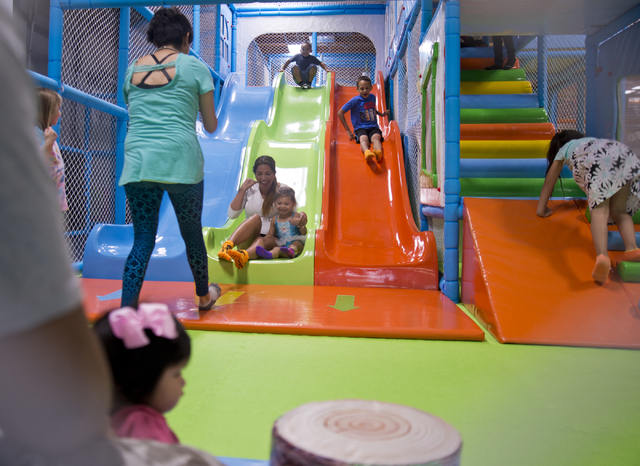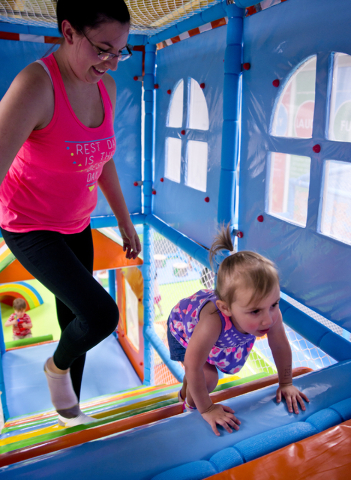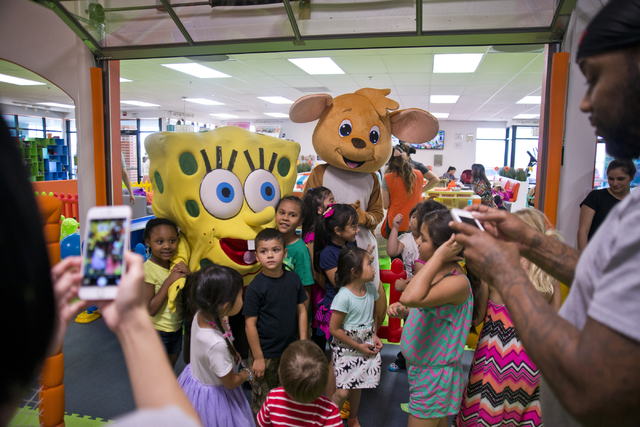 Anyone who has lived in Las Vegas for a summer knows it's a different kind of hot here. It's the kind of hot that drives the moisture from your body, causes sunburns in minutes and makes outdoor playground equipment hot enough to raise blisters. For people looking for active options for young children, look to one of the valley's many indoor playgrounds.
One of the newest, Kangamoo Indoor Playground, 1525 E. Sunset Road, is designed for kids 1 to 10 and their parents. The facility's owners have gone out of their way to make parents comfortable with a parent's lounge with free coffee, tea, water and even massage chairs. There's a charging station for parents to power up their devices and even an elliptical machine, hand weights and a walking track.
"We want the parents to be able to relax when they visit," said co-owner Mimi Wachter. "I have six to eight staff members on each shift to help parents watch their kids. Our staff is all first aid- and CPR-trained."
Catering to the parents while providing active play for the kids is a common business model at the valley's indoor play places.
"We have a couch, snacks, chargers and a cafe, or people can bring in their own food," said Terri Rosenberg, who, with her daughter Michelle Enlow, owns Fidgets Indoor Playground & Parties, 7835 S. Rainbow Blvd. "A lot of moms and mommy-and-me groups come here. A lot of families, too."
While the amenities at most of the play places are similar, each has its own quirks and unique features.
"We have little cars that go down a little roller coaster," Rosenberg said. "We have a jungle gym, a ball pit, a castle, dress-up clothes, a play kitchen and toy trains, both little ones that kids play with and bigger trains the kids ride on. We also have an enclosed, padded toddler area."
Kangamoo features a custom-made, 10,000-square-foot play area with soft-play gym equipment, two trampolines, a mini zipline and seven slides.
"We have mazes and climbing equipment," Wachter said. "Everything is designed to encourage active play. We have no iPods, no arcade games, no shoot-'em-up things. We just have good old-fashioned playground park equipment."
Wachter and her husband, Shawn, chose the location because the area was underserved.
"There's nothing around us for 4 miles," Wachter said. "I'm getting the Henderson moms, and I'm getting the southwest moms."
For most families, the choice of which indoor spot to take the kids to is likely to be a matter of location, but each one has its own pros and cons. A visit is usually less than $10 per child, so it's economically reasonable to try a few to find your favorite nearby play place or even make a summer of it by trying ones across the valley. Most homes in the valley have at least one play place within a reasonable drive.
"We know it's going to be a busy summer if spring break was any indication," Wachter said. "We've hired extra staff to help out, and we're looking forward to seeing all the kids and their families."
To reach East Valley View reporter F. Andrew Taylor, email ataylor@viewnews.com or call 702-380-4532.