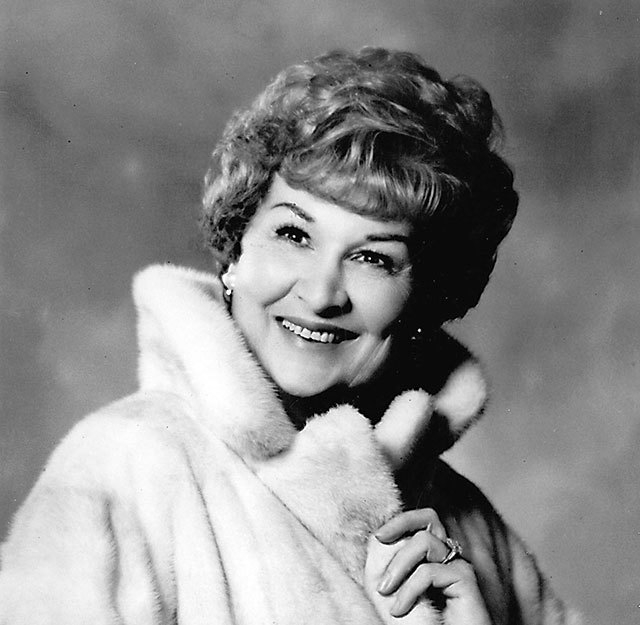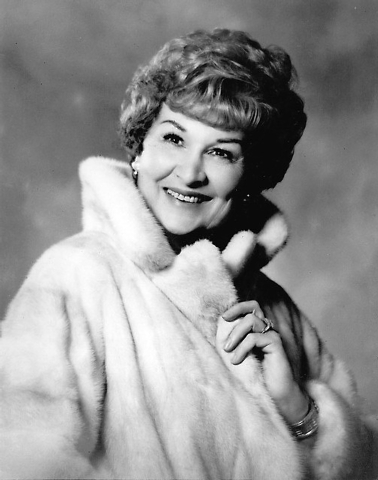 Judy Bayley, namesake of the Judy Bayley Theatre at UNLV, was once known as the first lady of gambling, and it's a title she earned by reinventing herself and having a hand in many changes in the valley.
Judith Florence Belk of Dallas met her husband, Warren "Doc" Bayley, in 1936 in Dallas and married him that year. She was 20, and he was 16 years her elder and a man with a vision for a motel that would be nicer than the ones he stayed in as a travel writer.
By the time the couple came to Las Vegas and opened the Hacienda in 1956, they had a string of Hacienda Motels in California. The valley was going through a growth spurt at the time, with the recent opening of three major hotel casinos: the Royal Nevada, the Riviera and the Dunes. Their Hacienda in Nevada was built out of town, on the road from Los Angeles to Las Vegas. Although it was the first hotel visitors driving from California would pass, it opened without a casino, so pass it they did.
Warren Bayley got creative, marketing the hotel to families by adding a miniature golf course, pools and a quarter-midget racetrack, which soon became a go-cart track. He kept the hotel solvent, barely, until he obtained his gaming license.
The hotel later added other unusual offerings, including package deals that included a room for $16 that came with $10 in casino chips and the Hacienda's own airline, which brought in customers from places such as New York City, Dallas and Chicago. They came to the casino loosened up and ready to gamble. The airline was, for a time, the world's largest purchaser of California champagne.
Warren Bayley was known as a tough man to deal with, but he brought fresh ideas to the area.
The Hacienda was the first hotel in the valley to offer helicopter tours to Mount Charleston and Hoover Dam. Warren Bayley spearheaded residential development on Mount Charleston and was a maverick in promoting his hotel.
When he discovered that construction in Victorville, Calif., was forcing cars to come to a stop, he hired a boy to hand out fliers for the Hacienda. He soon replaced the boy with pretty women. In 1958, the Hacienda sponsored pilots Bob Timm and Chuck Kaskela in an attempt to beat the world's endurance flight record. They managed to stay in the air 60 days, beating the record by 10 days. Their Cessna hangs in the Howard W. Cannon Aviation Museum at McCarran International Airport.
Throughout this time, Judy Bayley stayed in the background, although Warren Bayley often told her that she would have to be prepared to take over the business when he died, which he did in December 1964.
Following Warren Bayley's death, Judy Bayley, a former model who had little business experience, took over the company, which was in bad shape. Her husband had gambling debts at several casinos in town, but her obituary said she claimed that her husband had "built the house so well, that it wasn't difficult to move in."
Before she became chairwoman of Casino Operations Inc., which operated the gaming in the Hacienda, she had a fight on her hand, trying to add keno to the casino.
Clark County Commissioner Bob Baskin was quoted in a July 13, 1965, Las Vegas Review-Journal article as saying that keno would give the Strip a "carnival, honky-tonk atmosphere, like the downtown," but he was unsuccessful in his bid to block it.
Judy Bayley was a tall woman with striking red hair, and she quickly decided she could be an asset in the promotion of the Hacienda and her other properties. Decked out in fine jewelry and furs, she was suddenly everywhere in the valley, with her photograph appearing in print more than 1,000 times in a few years.
She was an avid horsewoman and organized trail rides from the Hacienda and Tule Springs, now Floyd Lamb Park at Tule Springs. In 1967, she commissioned YESCO to build two new signs featuring a horse and rider for the Hacienda. She asked that the horse be modeled after her own, J.B. One sign went up in front of the hotel and the other at the airport, greeting arrivals on the hotel's airline.
She became an active member of several organizations, including the Order of the Eastern Star, a Masonic organization, and the Variety Club, a charity that helps children.
She was honored for her charity work with the Nevada Heart Association, the March of Dimes, the American Cancer Association and others. She contributed $65,000 to UNLV for what would become her namesake theater.
"No woman in Las Vegas has given more of her time, energy and so much money to all charitable organizations," her listing in the 1970 Hillsway's "Who's Who in Las Vegas" reads. "In her 13 years of residency here she has endeared herself to the entire population as well as hundreds of thousands of tourists who visit Las Vegas. Known as 'Our Judy,' she has no peer."
Judy Bayley died of cancer in 1971, six years after her husband. She was 56.
On Dec 31, 1996, following a New Year's Eve fireworks display, the Hacienda was imploded. Mandalay Bay was built in its place.
The Judy Bayley Theatre hosts scores of performances each year. The sign that its namesake commissioned is now part of the extended display of the Neon Museum and stands at the intersection of Las Vegas Boulevard and the Fremont Street Experience.
Contact Paradise/Downtown View reporter F. Andrew Taylor at ataylor@viewnews.com or 702-380-4532.