Las Vegas book briefs for June 9-15, 2016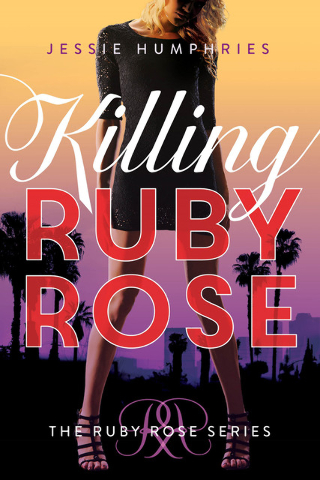 Teen book festival: The B-Fest Teen Book Festival scheduled June 10-12 at the 2191 N. Rainbow Blvd. Barnes & Noble is set to include trivia competitions, sneak peeks at big books, giveaways, workshops and a 1 p.m. June 11 panel discussion and signing featuring local authors C.L. Gaber, Christene Houston, Jessie Humphries, Matthew Kaufman, Keith Thomsen and Mercedes Yardley and a 4 p.m. June 12 discussion featuring local authors Tera Lynn Childs, Crystal Perkins and Daria Snadowsky. Events are also scheduled at the 567 N. Stephanie St. store, which plans a local author event featuring Gabor, Katie Salidas and Alexia Purdy at 1 p.m. June 11 and an event featuring Deborah Dorchak, Sean Hoade and Paul Atreides at 5 p.m. June 11. Visit barnesandnoble.com.
Communication seminar: Jill Spiegel, local author of five books, including "How to Talk to Anyone About Anything," plans to bring the messages she has shared on the "Oprah Winfrey Show," the "Today" show and more to Las Vegas as she leads a communication seminar from 10 a.m. to noon June 11 at the College of Southern Nevada Charleston campus, 6375 W. Charleston Blvd. The course fee is $50. To register, visit csn.edu/workforce or call 702-651-4747. For more on the author, visit jillspiegel.com.
Artist call: The Vegas Valley Comic Book Festival is seeking Las Vegas-area artists who want to see their art featured on 2016 event posters or badges. Original art submissions are due June 15. Visit vegasvalleycomicbookfestival.org/art-contest.
Las Vegas Writers Group: "Warlock Holmes: A Study in Brimstone" author Gabe Denning is scheduled to discuss how improv can be used to complement writing during a meeting of the Las Vegas Writers Group at 7 p.m. June 16 at the Tap House, 5589 W. Charleston Blvd. The meeting fee is $5. Visit meetup.com/Las-Vegas-Writers.
Comic Convention: The Amazing Las Vegas Comic Con is set to land in Las Vegas with Rob Liefield, Chris Claremont, Kevin Eastman, Steve McNiven and more June 17-19 at the Las Vegas Convention Center, 3150 Paradise Road. Tickets start at $25 for one day, $60 for three. Visit amazinglasvegascomiccon.com/buy-tickets/.
Romance writers: Lynn Crain is scheduled to speak during a meeting of the Las Vegas Romance Writers at 10 a.m. June 18 in the Green Valley Library, 2797 N. Green Valley Parkway. Visit lvrwa.org.
Pen and Palette: Authors are slated to present work from 2:30 to 4:30 p.m. June 18 at The Corner Gallery inside The Arts Factory, 107 E. Charleston Blvd., as part of a new monthly art and literature event. Participants are set to include Michael Bennett, Vicki-Ann Bush, Judy Shine Logan, Thomas Panholzer, John W. Ravage and Linda Stiles-Fox. A signing is scheduled from 3:30 to 4:30 p.m. Visit lasvegascornergallery.com.
"Lily and the Octopus" signing: Screenwriter Steven Rowley is set to sign copies of his debut novel "Lily and the Octopus" at 2 p.m. June 25 in the 2191 N. Rainbow Blvd. Barnes & Noble.
Frank Marino: Las Vegas headliner Frank Marino, author of the autobiography "His Majesty the Queen," is set to talk about how he took a $25-an-hour job and turned it into a $100,000-per-night gig during an author chat at 3 p.m. June 26 at the Clark County Library, 1401 E. Flamingo Road. A book signing is slated to follow. Visit lvccld.org.
Leviosa Con: A convention dedicated to the Harry Potter universe is scheduled July 7-10 at Green Valley Ranch, 2300 Paseo Verde Parkway. While J.K. Rowling won't be in the house at the unofficial fan festival, other authors slated to participate include Victoria Aveyard, Alexandra Bracken, Susan Dennard and Sarah J. Maas. Admission starts at $200. Visit leviosa.org.
Comics conversation: Comic book scribe Russell Lissau is set to lead a workshop on how to turn ideas into comic books from 7 to 8:30 p.m. July 13 at the Clark County Library, 1401 E. Flamingo Road. Visit lvccld.org.
"Broadcast Hysteria" discussion: Michigan writer A. Brad Schwartz plans to discuss his book "Broadcast Hysteria: Orson Welles' War of the Worlds and the Art of Fake News" from 7 to 8 p.m. July 14 at The Writer's Block, 1020 Fremont St. Visit thewritersblock.org.
Megan Volpert signing: A reading and signing with Megan Volpert, author of "1976," is scheduled from 7 to 8 p.m. July 15 at The Writer's Block, 1020 Fremont St. Visit thewritersblock.org.
Painted Stories: Writers of Southern Nevada plans to present a mixed-media showcase featuring local authors reading from their works as artists paint from 2 to 3:30 p.m. July 31 and Oct. 30 at the Clark County Library, 1401 E. Flamingo Road. Visit clarkcountynv.gov or lvccld.org.
Summer reading: The Las Vegas-Clark County Library District's Club Read summer reading club is underway with performances, activities and reading incentive challenges for children from birth to 17 through Aug. 20. Participants who read 20 books or for 10 hours get a free book and an entry into a drawing for a $50 Target gift card. Pick up a reading log at any library. For a list of events, visit lvccld.org or call 702-734-7323. The Henderson Libraries offer a summer reading program for children from birth through 17 with crafts, games, performances and more through Aug. 27. For details visit mypubliclibrary.org. The Dollar General Literacy Foundation announced a $1,500 grant to support summer literacy through the North Las Vegas Library District's summer reading program. For details on the district's program, visit nlvld.org or call 702-839-2980.
Stroke survival: Author Robert Parker plans to talk about his journey as a stroke surviver from 11 a.m. to noon Aug. 20 at the Summerlin Library, 1771 Inner Circle Drive. Visit lvccld.org.
Vegas Valley Book Festival: Although the schedule is yet to be announced, the Vegas Valley Book Festival has announced some of the authors slated to participate in the Oct. 15 event. This year's book festival, an event that typically packs in 100 authors, workshops, panel discussions, readings and signings, is set to feature Amy Rose Capetta, Mary Guinan, Cori McCarthy, Megan McDonald, Jim Nisbet, Stephan Pastis, Stephen Savage, Eliot Schrefer, Frank Shankwitz and Randy Sutton. School visits by some authors are planned on Oct. 14. Visit vegasvalleybookfestival.org.