Las Vegas' east valley schools receiving Zoom School Program's focus
August 25, 2016 - 5:06 am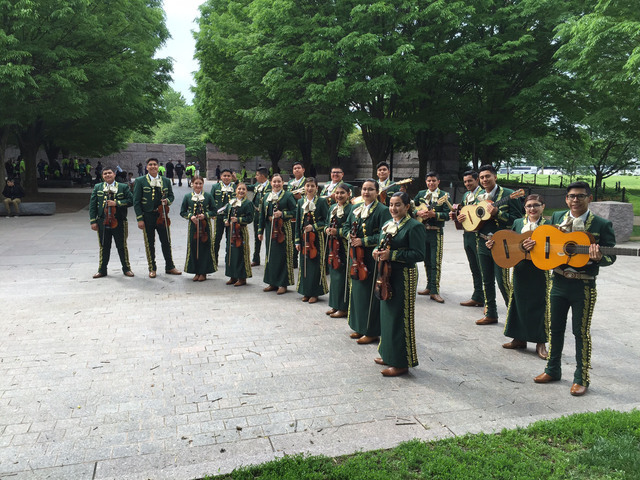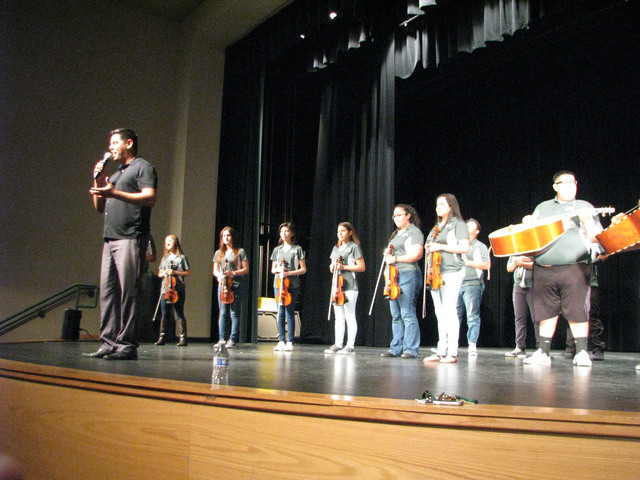 Classes begin for the 2016-17 Clark County School Year on Aug. 29, and returning students will find a few changes, particularly in the east valley, the area most greatly affected.
Many students who have been on a year-round schedule will be returning to a nine-month calendar. Five of the seven schools doing so are in the east valley, including Cortez Elementary School, 4245 E. Tonopah Ave.; Cox Elementary School, 3855 N. Timberlake Drive; Craig Elementary School, 2637 E. Gowan Road; Diaz Elementary School, 4450 E. Owens Ave.; and Woolley Elementary School, 3955 N. Timberlake Drive.
"We are glad to be able to move seven of our schools back to a nine-month schedule as it better aligns for families who have children attending multiple schools," said CCSD Chief Student Achievement Officer Dr. Mike Barton in a recent press release.
Removing the seven schools from the year-round schedule will also save the district $1.8 million, according to the release. Plans for future schools in those areas are set to offset the need driven by population growth.
"The new schools scheduled to open will help ensure that those schools being moved back to a nine-month schedule will not have to return to a year-round schedule," Barton wrote.
Only four of the 15 schools set to remain on a year-round schedule are located in the east valley, including Beckley Elementary School, 3223 Glenhurst Drive; Dearing Elementary School, 3046 Ferndale St.; Herr Elementary School, 6475 Eagle Creek Lane; and Lake Elementary School, 2904 Meteoro St.
One of the challenges that the district has faced is how to solve the problem of overcrowded classrooms. To address this, the district is set to open a replacement school in Lincoln Elementary School, 3010 Berg St. in North Las Vegas next summer.
Lincoln is one of eight new facilities under construction. The groundbreaking for a complete replacement of the school was June 21.
"This is one of the oldest buildings in the valley — it was built in 1955," said Jennifer Newton, principal of the school. "We were definitely in need of an upgrade. I think just the idea of being in a brand new facility with everything clean and fresh and with bright colors is exciting. It's somewhat of a bittersweet excitement for community because generations of families have attended this school."
The school will have to operate without a playground or field for the rest of the school year (which is currently under construction), but Newton said she is looking forward to the new campus that is set to have a two-story classroom building for grades one through five.
All of the projects are being funded through the 2015 Capital Improvement Program, which is made possible with funds from the 1998 Capital Improvement Program.
The total projected bond fund for new schools and renovations is $4.1 billion.
East valley is also the de facto testing ground for the Zoom Schools Program for students who are limited in English proficiency. The Nevada Legislature allocated additional funding to provide all elementary Zoom Schools with the universal half-day preschool, full-day kindergarten and smaller kindergarten class sizes of 21 students maximum per teacher and free summer school programs that extend the school year by 17 days beyond the state-mandated 180 days of instruction.
"If a student is zoned for one of our Zoom Schools, as long as a student is 4 years old by Sept. 30, our cut off date, they can attend preschool," said Lorna James-Cervantes, assistant chief student achievement officer supervising Performance Zone 5 for the district. "We've seen a lot of great growth with our students in the pre-k program. They're coming into kindergarten on grade level and sometimes above where you would expect a kindergartener to start."
Many of the students who have attended preschool in Zoom Schools move on to first-grade skills in the middle of their kindergarten year and enter first grade ahead of expectations. The program seems to have been most effective with the younger students, but James-Cervantes said that for students who have been in U.S. schools for several years and are still struggling with English, the district has had marked success with Zoom School Reading Centers to support early literacy skills.
"This past year, we served 2,732 students in our reading centers," she said, adding that "1,518 of those students exited on grade level, ready to face any challenge. In some cases, we find that they're able to surpass their fellow students."
In the upper grades of elementary school and in middle and high school, the district is teaching English and subject area content simultaneously, working with the language skills necessary to understand other subjects, such as math and science.
The program has nearly doubled this year. It was primarily piloted in east valley, with 13 of the original 16 schools in the program located there, including Cambeiro Elementary School, 1555 E. Hacienda Ave.; Cortez; Craig; Detwiler Elementary School, 1960 Ferrell St.; Diaz ; Earl Elementary School, 1463 Marion Drive; Herron Elementary School, 2421 N. Kenneth Road; Lunt Elementary School, 2701 E. Harris Ave.; Martinez Elementary School, 350 E. Judson Ave.; Paradise Elementary School, 900 Cottage Grove Ave.; C.P. Squires Elementary School, 1312 E. Tonopah Ave.; Tate Elementary School, 2450 Lincoln Road; and Tom Williams Elementary School, 3000 E. Tonopah Ave.
The Nevada Legislature voted to continue and expand the program for the 2016-17 school year with 13 schools added with 10 of them in east valley, including Dailey Elementary School, 2001 E. Reno Ave.; Edwards Elementary School, 4551 Diamond Head Drive; Hewetson Elementary School, 701 N. 20th St.; Lynch Elementary School, 4850 Kell Lane; Moore Elementary School, 491 N. Lamb Blvd., Rowe Elementary School, 4338 S. Bruce St.; Stanford Elementary School, 5350 Harris Ave.; William Orr Middle School, 1562 E. Katie Ave.; Robinson Middle School, 825 Marion Drive; and Global Community High School, 3801 E. Washington Ave.
"We chose these new schools based on the number of English language learners there are at the school," James-Cervantes said. "We have a lot of great opportunities for students in our schools. Some schools are already showing great growth in language acquisition scores."
Student with several primary languages are involved in the Zoom Program, but the majority of the student's primary language is Spanish. The east valley is home to the highest concentration of Spanish speakers in the valley. Several of the schools have programs and extracurricular activities that cater to that population, including Mariachi bands. Rancho High School's Mariachi de Oro, directed by instructor Robert Lopez, was invited to perform in Washington, D.C., in May 2016.The students raised $16,000 through community performances, events and concerts to fund the trip but need an additional $12,000 to reach their goal. Members of the business community surprised the students with a gift of $14,000 and congratulated them on their success just days before the trip.
The zoning for Clark County Schools remains virtually unchanged with one exception being a slight shifting of boundaries for Manch/Lowman Elementary schools precipitated by the closure of Heard Elementary School on Nellis Air Force Base.
One of the more sweeping changes this year involves senior testing. Assembly Bill 288 passed in 2013 by the Nevada State Legislature, eliminating the high school final exam, known as the Nevada High School Proficiency Examinations. The Class of 2017 will instead take four End of Course Examinations, which will be administered in math and English with emphasis on algebra, geometry, mathematics, reading comprehension and writing.
The classes of 2017 and 2018 will need to take the End of Course Examinations, and no passing scores are required. The Class of 2019 will be the first class of students required to receive a passing score on the End of Course Examinations to graduate, according to the State of Nevada Department of Education's website, doe.nv.gov.
To reach East Valley View reporter F. Andrew Taylor, email ataylor@viewnews.com or call 702-380-4532.
More information
Applications for free or reduced lunch programs can be found at each school or at applyforlunch.com.
For students who buy their lunches at school, parents can set up an account online at myschoolbucks.com and add money to pay for meals.
Parents with children with a special need who require transportation can call the school district to have that set up. The request can take about three to five days to process.
If there have been changes to bus routes, parents should have been notified earlier in August.
All transportation needs can answered through the call center at 702-799-8100 or transportation.ccsd.net.
More resources and tips from the school district are available at ccsd.net/schools/back-to-school.