Las Vegas employee asking for funding for historical markers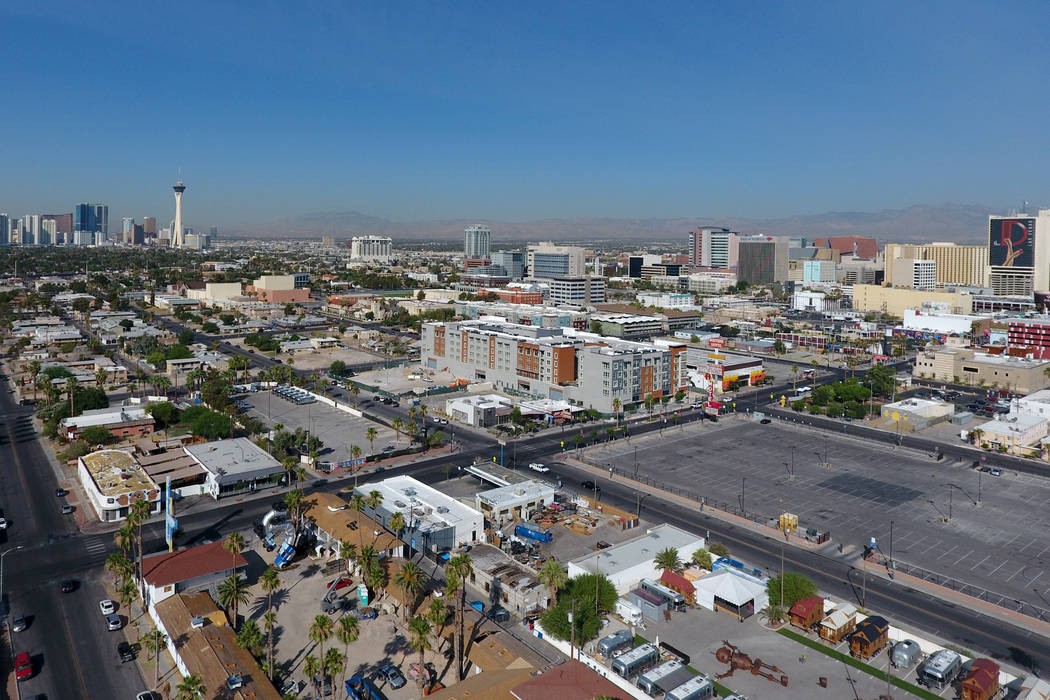 Even as a self-proclaimed Las Vegas "newbie," it was clear to the city's Director of Cultural Affairs Ally Haynes-Hamblen that a slew of streets are named after figures who feature prominently in local history.
When Haynes-Hamblen brought this up during a brainstorming session last year, an idea to introduce residents and visitors to some of the people who had a hand in the creation of Las Vegas: downtown historical markers about figures like John C. Fremont, Octavius Gass and William Clark.
"I think a lot of our visitors would be truly fascinated," said Haynes-Hamblen, who began working for the city in January 2017. "I think after this project, I'll know a lot more about how Las Vegas came to be."
Haynes-Hamblen is seeking a $144,735 grant for historic markers from the Commission for the Las Vegas Centennial. The commission is slated to vote at its Tuesday meeting, and if approved, the research phase will begin right away, Haynes-Hamblen said.
The signs are planned for the 10 intersections along Las Vegas Boulevard from Stewart Avenue to Hoover Avenue, and will focus on each side street's namesake. If the commission OK's the grant request, the signs should be complete by December 2019. The markers will be installed during ongoing street reconstruction projects, Haynes-Hamblen said.
The city will work with a local historical research firm to ensure all of the details on each marker are accurate. The size and appearance of the markers has not been determined.
"We want to ask the arts community to be creative in their proposals," Haynes-Hamblen said.
Contact Jamie Munks at jmunks@reviewjournal.com or 702-383-0340. Follow @Journo_Jamie_ on Twitter.