Las Vegas mental health court helps defendants get out of criminal justice system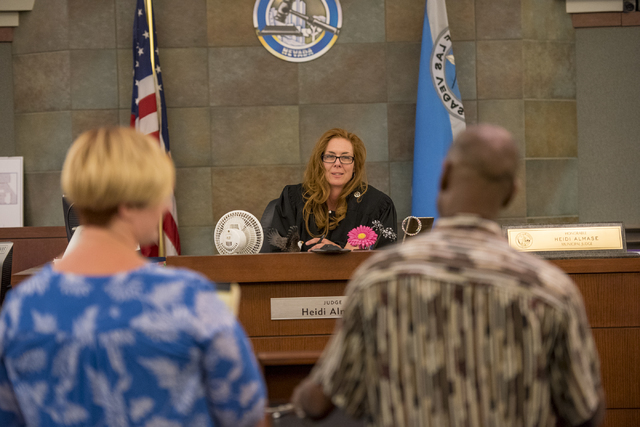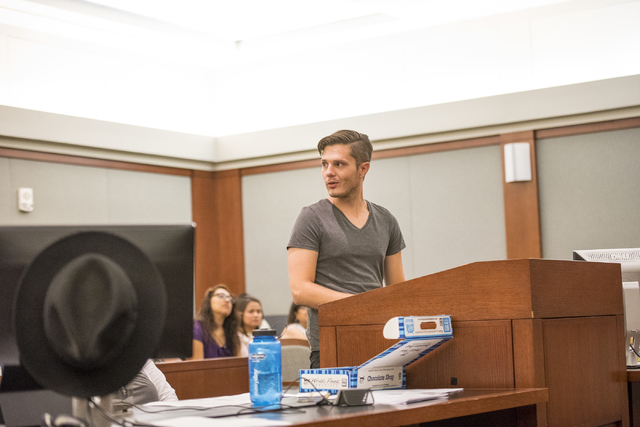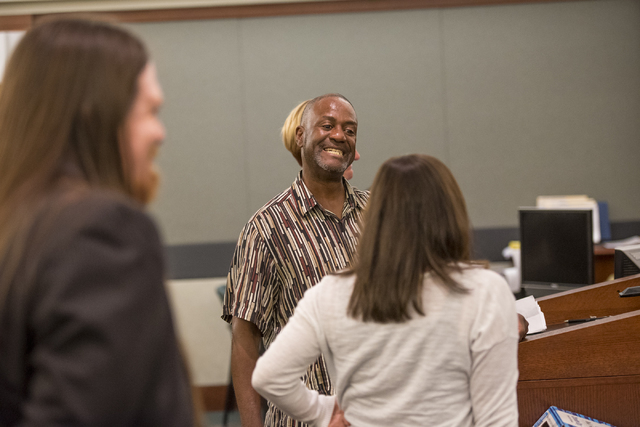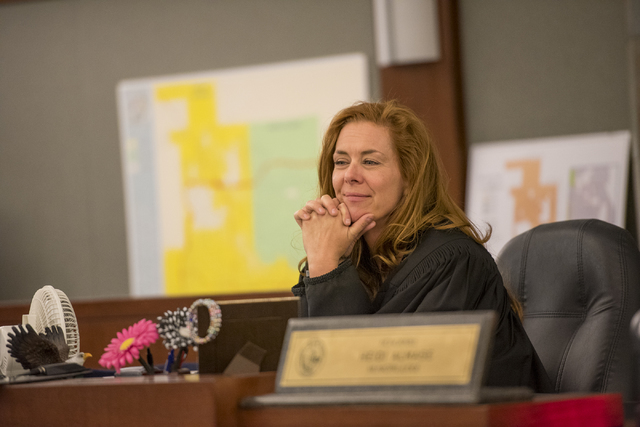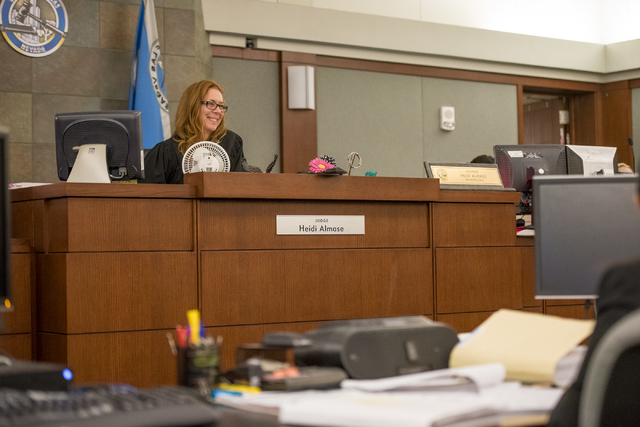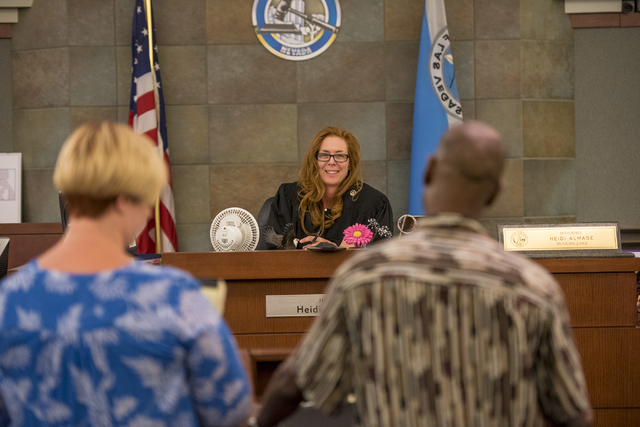 As court enters into session, Judge Heidi Almase takes her seat and begins to hear her cases for the morning.
But this isn't a regular court proceeding.
As part of mental health court, the 12 defendants before her are dealing with a mental illness that contributed to their introduction to the criminal justice system.
"This is about meeting the underlying issue," Almase said. "Folks shouldn't have to come in contact with the criminal justice system to get treated. Once a person gets stable, they usually don't come back into the system."
During her time as a judge, Almase, who has a background in mental health that includes a master's degree in clinical psychology, noticed that some of her cases involved defendants who would benefit more from mental health services.
She began collaborating with mental health providers ranging from counseling programs to mental health facilities
The Las Vegas City Council approved $110,000 to officially fund the court.
Almase said the court had a "soft start" in January 2015 but officially began with its funding in September 2015. Almase said at the nine-month mark, the program was over budget.
She added she hopes the program continues to get funded.
"I would like to see it get bigger because the need is there," Almase said.
In addition to the funding from the city, Almase said her department is looking into state and federal aid.
The mental health court is designed for people who have conditions ranging from bipolar and major depression to schizophrenia and schizoaffective disorder.
"We take as many as we can get," Almase said. "We have 28 people actively enrolled."
Once people are referred to the court, Almase and advocates who work with the defendants begin to assess the situation.
If they need new licenses or birth certificates, items needed to help them get on medications, the court helps the clients get them. The court can also help defendants get into addiction or rehab programs, start counseling and find agencies that help with housing.
On a Wednesday morning on the fifth floor of the Regional Justice Center, another dozen defendants meet with Almase for their court hearings.
One by one, defendants step up to the podium to talk about progress since their last court date.
They detail counseling and success with sobriety. Almase said some of them have self-medicated their mental illness through drugs and alcohol.
"I didn't think recovery was possible until this court," said Victor Houston.
Standing next to the defendants is Sarah Stern, the mental health coordinator with the court. She works with each person to determine what the best course of action is for treating their mental illness.
"Everyone deserves the chance to get the help they need," Stern said.
For some, that has included going through other agencies to help them with housing.
"Some are homeless and just need a place to lay their head," Stern said.
After each person leaves the podium, Stern gives them a candy bar as a reward for their progress.
"Without the specialty court, they wouldn't have a place to go," Stern said.
Because of their mental illness, Almase said she sometimes works to fit people's needs.
"I had one person who had autism but wasn't comfortable coming into the courtroom," she said.
Almase would come out into the hallway to meet with her. After building a rapport, that person became more comfortable coming into the courtroom.
While hearing from each person, Almase takes time to find out how their life has been going, asking questions about new jobs or relationships.
"Keep on keeping on," Almase said, offering one person words of encouragement.
Many of the people before her have completed 60 and 90 days of sobriety, with one celebrating a little over a year.
To Almase, that is not only the mission of the court but also worth celebrating.
"You did the hard work," she said to Houston. "Own it."
To reach Henderson View reporter Michael Lyle, email mlyle@viewnews.com or call 702-387-5201. Find him on Twitter: @mjlyle.