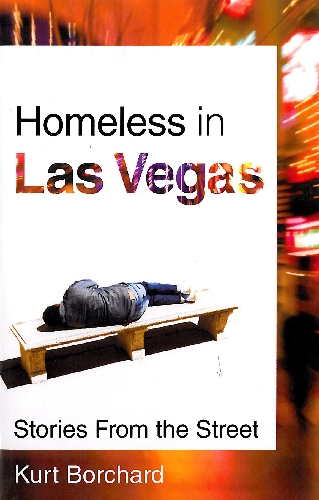 Researcher Kurt Borchard took to the Las Vegas streets collecting tales. Many of these stories are included in the University of Nevada Press book "Homeless in Las Vegas: Stories from the Street."
In this follow-up to his 2005 title, "The Word on the Street: Homeless Men in Las Vegas," Borchard expresses his disappointment in the growth of the problem and the lack of action taken to find solutions. "I hoped that listening to homeless people could be a cornerstone to policies that did more than hide and persecute homeless people. These hopes were not realized," he wrote.
Rather than give up, Borchard tried again, this time conducting interviews with women, too, to counteract the stereotype that most homeless people are men.