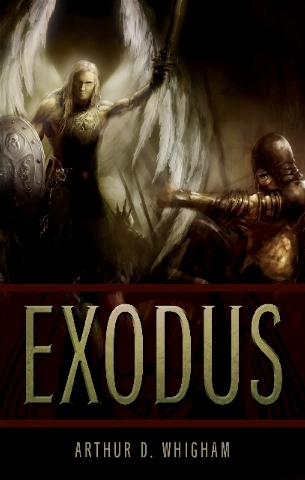 North Las Vegas 22-year-old Arthur D. Whigham makes his writing debut with the novel "Exodus." The book follows the adventures of Jack Russell, a young man who always knew he was different. Jack was intellectually advanced, could read at 2 and was watched over as a child by a transparent man in a top hat whom no one else could see. Jack's uniqueness was confirmed in high school when he was thrown into a supernatural world full of angels and demons.
Excerpt from 'Exodus'
"Who are you? What are you? What was that thing?" Jack managed between pain and panic.
The top hat man sighed. "It's still much too soon. Your essence is growing too fast!"
Jack was dumbfounded. "What?"
The top hat halted all signs of movement.
"There's more coming, a lot more." He seemed to be speaking more to himself than to Jack as he observed the surroundings. "We must leave." The top hat man put his hand on Jack's shoulder, but reflexively Jack swatted it away.
"I'm not going anywhere without my mom and dad," Jack cried out. Behind the top hat man he could see dark figures appear in the shadows of the woods, some on two feet, others on all fours, and there were some that had countless legs. Even through the darkness of the blooming woods at night, he could tell that those figures were more of those things — their wings gave it away.