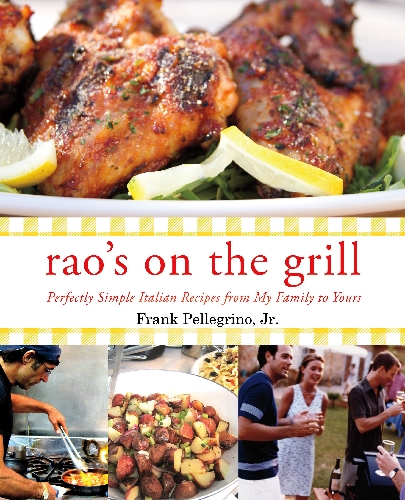 Frank Pellegrino Jr. is a member of the fourth generation of the family that founded Rao's restaurant, first a hit in New York City and since 2006 at Caesars Palace. His childhood home was filled with "company, conversation and food."
Pellegrino plans cooking demonstrations and signings for his book "Rao's on the Grill: Perfectly Simple Italian Recipes From My Family to Yours" from 6 to 8 p.m. today through Thursday at area Whole Foods Markets. Today he plans to be at the 100 S. Green Valley Parkway location in Henderson. Wednesday, he's due at the 8855 W. Charleston Blvd. store, and Thursday he's set to appear at 6689 Las Vegas Blvd. South. More information is available on the book at us.macmillan.com.
Except from "Rao's on the Grill"
Living in Las Vegas where the weather is temperate to hot most of the time (we have been known to have a little wind every now and then), I can cook outdoors almost every day of the year. Cooking and dining al fresco is a way of life, and I have an outdoor kitchen setup that I use as much as possible. Outdoor living areas are becoming more and more popular, and many al fresco setups have all the amenities of the indoor kitchen.
But you don't need a complete outdoor kitchen to use this book, just a grill. The biggest benefit to cooking outdoors, aside from the terrific flavor, is that in hot weather, you will keep the indoor kitchen cool. There are no ovens to turn on or ignited burners to heat up the room. Cooking the main course on the grill can also be a boon to a holiday meal because it frees up the inside oven for other dishes.