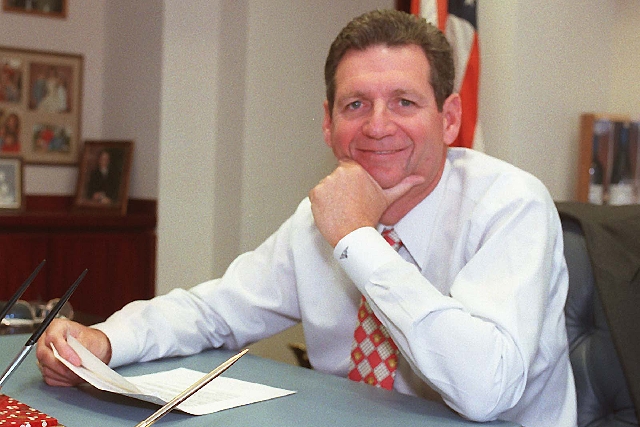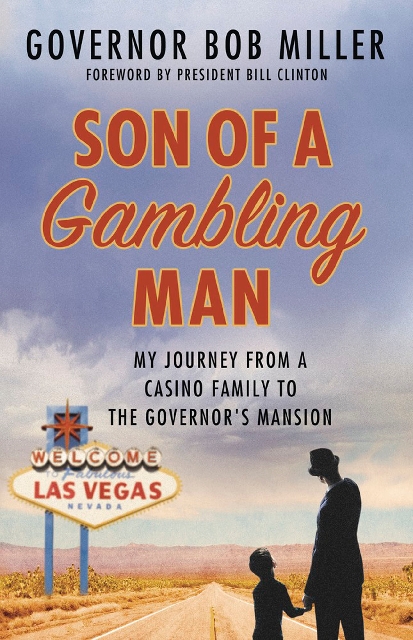 " 'Son of a Gambling Man.' That's who I am, and I wear the label with pride," former Gov. Bob Miller shares in his memoir "Son of a Gambling Man: My Journey From a Casino Family to the Governor's Mansion."
In Chicago, Miller's father, Ross, and his brother ran a combination burlesque club and bookie joint. Ross Miller was "not in the mob, but he was of the mob," his son writes. "And it is part of my heritage that I neither shun nor embrace. It simply is."
The elder Miller jumped at the opportunity to buy into the Riviera and make the move to Las Vegas, a place "built by such men, who came here to escape their colorful pasts."
Bob Miller was 10 when they arrived in 1955. His book includes details of the city's dusty early days, development and of his rise in politics.
The Sun City MacDonald Ranch Literary Guild plans to welcome Miller at 7 p.m. May 15 in the center's ballroom at the Desert Willow Community Center, 2020 W. Horizon Ridge Parkway. The event is free and open to the public.
Excerpt from 'Son of a Gambling Man'
There on the edge of town, getting adjusted to my new home, I sat and stared at the expanse of desert behind our duplex and felt infinitely small. The Mojave seemed to stretch to the ends of the earth, for miles and miles and miles. It was a void of stark, ancient wilderness, dunes, bluffs, and jagged ridges, against which the new city streets seemed an insignificant and impermanent intrusion.