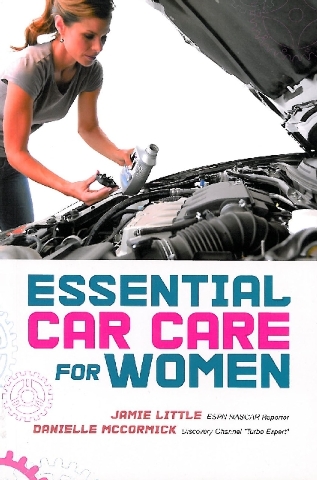 Las Vegas-based sports reporter Jamie Little teamed with Danielle McCormick, a regular on the Discovery Channel's Discovery Turbo blog, to write "Essential Car Care for Women."
As Little explains in her introduction, "Women have proven they can do anything they set their minds to … This includes taking on the common tasks men are known for … like taking care of our cars."
The book, a reworking of a United Kingdom title McCormick authored, teaches women everything about owning and maintaining a vehicle without talking down to readers or resorting to an "Idiot's Guide" approach.
McCormick insists leaving car care to the boys is not a viable answer. "Girls are just as capable as they are, if not more so. What's more, the notion of 'leaving it to the men' assumes every woman who has a car also has a reliable man in her life."
Packed with how-to photos, diagrams and details, the book is designed to be a smooth read and a glove box reference.
Excerpt from 'Essential Car Care for Women'
Filters, fluids, belts, brake pads, and spark plugs, to name a few, all need to be changed after a certain amount of time or mileage. Your car comes with a service manual that will tell the mechanic what procedures he needs to carry out depending on what mileage your car has reached.
Check your owner's manual to find out how often you need to bring your car in for service. Don't try to avoid it! Continually paying small amounts for ongoing service will reduce your chances of having to pay out whopping sums that you can't afford when major things go wrong.