Literary Las Vegas: Jan Hogan
December 31, 2014 - 1:22 pm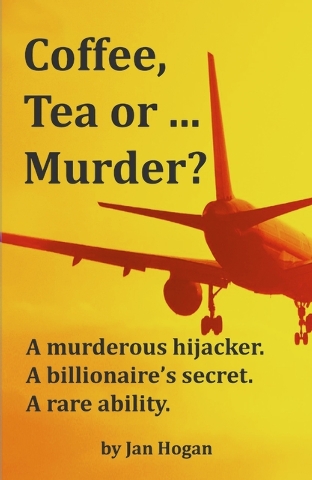 Abbey Gaddett is far from the stereotypical sexy stewardess. The plucky protagonist of View reporter Jan Hogan's debut novel "Coffee, Tea or … Murder?" may be small in stature, but she's big on bravery as she faces off with hijacker Billy-boy Boyland the murderer. Abbey knows this sticky hostage situation could result in an exclusive interview that could take her a step away from her secret agent past and into her dream future.
Hogan, a former TWA flight attendant, received an honorable mention for the book in an annual competition sponsored by Writer's Digest and encouragement and tips from her idol, author Sue Grafton.
Hogan is also the co-author of the as-told-to nonfiction tale "Under the Gun in Iraq." For more information, visit facebook.com/janhoganbooks.
Excerpt:
"Since you're a writer," he said, "why don't you write about me?"
Huh? Abbey popped her head up past the seat backs to stare at him. Was he serious? Had she heard him right? It was the last thing she'd expected. "Excuse me?"
"I want to tell you everything about my life, how I saw the light and brought people into the fold. We're all God's children, right, Abbey?"
"You want me to write about you?"
"Let's see, you probably want to start at the beginning, like when I was a kid, right?"
"Well, um, sure." Was she dreaming? Billy-boy Boyland was going to give her an exclusive interview, right here, right now?
If he was going to come clean with details about Ché York's murder, and it sounded like he was, she'd have a national scoop on her hands. She could see it now. US Magazine. People. Time. They'd all bid for the cover story. This was her big chance.