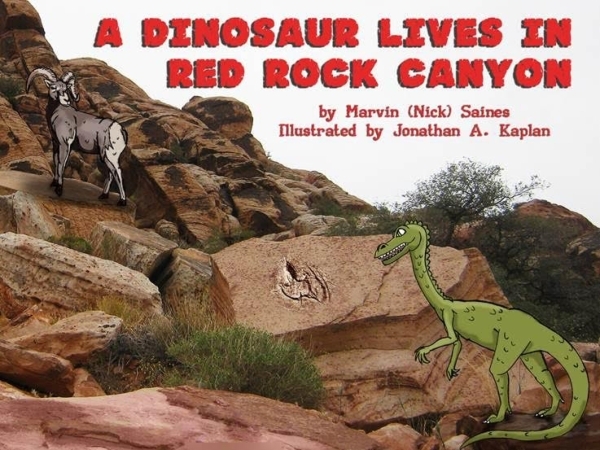 In 2011, Las Vegas geologist Marvin "Nick" Saines discovered a dinosaur footprint embedded in the Jurassic sandstone at Red Rock Canyon. That track imprinted itself into Saine's imagination where it inspired his recent children's picture book "A Dinosaur Lives in Red Rock Canyon."
When a storm unearths the fossilized remains of a dinosaur's nest and lightning sends 100 million volts of electricity into an egg, a young dinosaur is born. He sets out to find his family, meeting the desert's residents along the way.
Local artist Jonathan A. Kaplan used photographs from Red Rock, including a photo of Saine's famous footprint find, as backgrounds for the book's illustrations.
Excerpt:
Following the bighorn, the dinosaur discovered tracks — a dinosaur footprint — in the sandstone, just like his own.
"My family must be close — I can see their tracks!" he shouted happily to the bighorn.
"No," the bighorn said, "those tracks in the rock are very, very old. Keep following me."