Literary Las Vegas: Stephen Murray
December 17, 2014 - 4:00 pm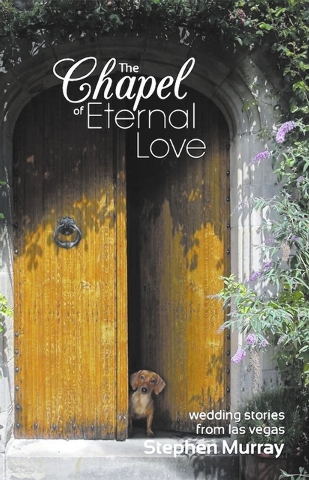 Las Vegas author Stephen Murray was born in England, raised in Southern Africa and has travelled throughout the world.
The software company owner shares fictional stories of couples who tie the knot in a Las Vegas wedding chapel in his novel "The Chapel of Eternal Love: Wedding Stories from Las Vegas."
Out of the ashes of grief, a young pastor builds the chapel to honor the memory of his lost love.
Fifty years later, the chapel continues to serve as a home to couples ready to share their stories of romance and loss.
Murray is set to sign books from 1 to 3 p.m. Jan. 11 at BooksorBooks, 3460 E. Sunset Road.
For more information, visit thechapelofeternallove.com.
Excerpt:
Pastor Glen shook his head. "Well, marriage isn't for everyone, I guess. Did you never find the love of your life?"
"Why, Pastor Glen. The chapel is the love of my life." She gestured around the chapel. "At the end of the day, I feel all the love emanating from the walls of this building — from all the couples who have been married here. The last young couple here today, a young Hawaiian man and his wife, were so in love it was unbelievable. I am a part of their happiness — their true happiness."
Pastor Glen's eyes glistened again. For years he had struggled with Laura's passing and questioned why. Now he finally realized that her short life had meaning. It was not in vain. Her life and love lived on through the chapel … the
chapel he had built in her memory. He could feel her spirit and presence all around him. He knew she was beaming.