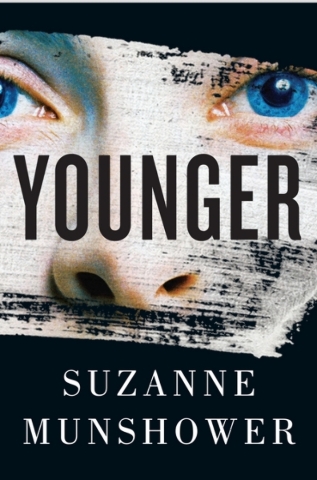 Las Vegas writer Suzanne Munshower — a former go-go dancer, movie extra, celebrity interviewer, fashion columnist, waitress and advertising copywriter — tapped her experience as a beauty industry publicist to write the mystery "Younger."
The novel follows public relations professional Anna Wallingham, a 50-something who is desperate to prove she is relevant in a youth-oriented field. She agrees to test a top-secret product guaranteed to make her look 30 years younger and loves the results until she learns her predecessor died under mysterious circumstances.
Munshower was inspired to write the novel as she planned her move back to the United States after a decade in Europe and contemplated career prospects for women older than 50. Visit suzannemunshower.com.
Excerpt:
He grasped the water and gulped it down. "Sorry. I'm a mess. It's just … I don't know what's going on, Anna, but it's bad. And it's spun out of control now."
"Just relax for a minute." Surreptitiously, she checked her watch. "What's happened?"
He stared at her with haunted eyes. "That couple you said followed you —"
She cut him off. "I saw the paper yesterday. I know they're dead."
"I promise you, I had nothing to do with anything. I know it needs to stop."
"What's 'it,' Pierre? Why are people dying? Are you behind this? Is Martin Kelm?"
"No, of course it's not me." He looked pained. "Not Kelm, either. No, no, my wife —"
"Yes?"
"Marina says Kelm can be trusted."
"And you? What do you say?"
"She — I don't know. I don't know anything anymore. But for your own safety, you should go back to America. The project is dead now. That's one thing I did kill."