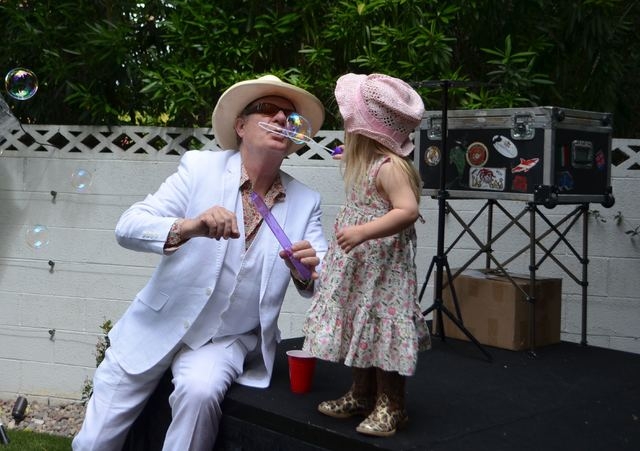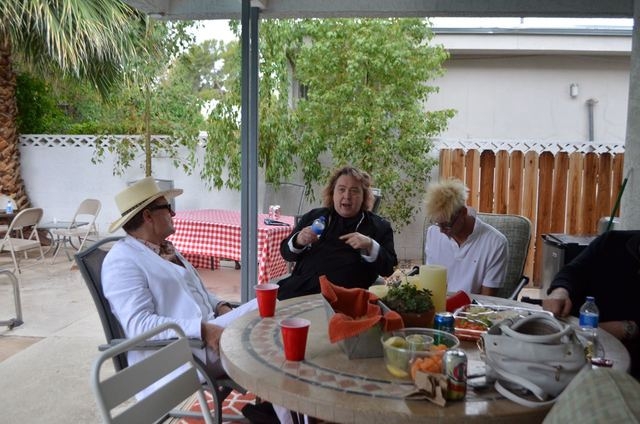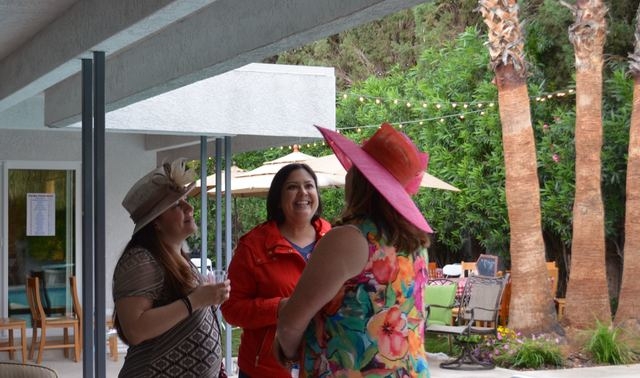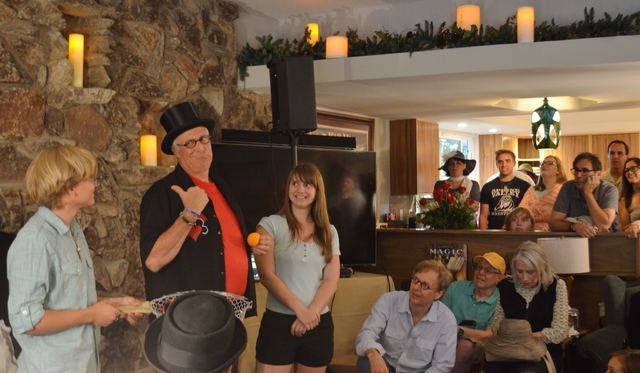 Rancho Bel Air, a historic neighborhood off Rancho Drive near U.S. Highway 95, is a slice of uniqueness.
Warwick and Bethany Stone and their children Charlotte, 2; August, 5; and Beatrix, 7, moved from Henderson to Rancho Bel Air around six years ago, and Bethany describes it as "just amazing."
"Every house is different," she said. "The lots are about a half-acre each, and colorful people live here, so it's very interesting."
Recently, the neighborhood added another colorful resident: Mac King, star of "The Mac King Comedy Magic Show," which plays at 1 and 3 p.m. Tuesdays through Saturdays at Harrah's Las Vegas on the Strip.
King and his wife, Jennifer, celebrate King's Louisville, Ky., roots every year with a giant Kentucky Derby party.
This year's bash, not unlike others, was a who's who of the magic community with guests such as Lance Burton, who is King's college days performing partner and a fellow Kentucky magician; Penn Jillette; Jeff McBride; Jeff Hobson; Murray SawChuck; and more.
Wishing everyone a #MagicalMonday today! @pennjillette really gives magical hugs… #vegas #magic pic.twitter.com/3ekP5pjIpn

— Mac King (@MacKingShow) April 25, 2016
The party was packed with performers and media celebrities, too, with everyone from photographer Jerry Metellus and comedian George Wallace to singer-songwriter Clint Holmes.
King teased that he didn't know most of the guests.
"Howdy. I'm Mac King for those 70 percent of the people here I don't know," he said as he addressed the crowd.
Guests were there to watch the horse race, mingle, sample mint juleps and compete in the Kentucky Derby hat contest.
Though King was disappointed that Frank Marino didn't compete with his towering white hat, there were plenty of competitors, including one hat decked out in toy horses and the Kentucky Fried Chicken logo.
After the hat contest, fellow Louisville-raised magician Stephen Bargatze performed a magic show. The show was designed to be put on in the yard outside on a stage, but Bargatze quickly adapted when spring rain pushed the party inside. He perched on King's fireplace hearth and had the packed audience laughing and amazed.
Connie Kellers, who lives across the street and down a house or two, said living across from a magician, even when he throws big parties, is just fine with her.
"I was excited when I heard they were going to move in," she said. "I thought, 'Great, somebody interesting.' And they're really nice."
Warwick Stone joked that King could be the first of many magicians. "Suddenly, we get one in the neighborhood, and he brings all of his friends with him," he said.
Bethany Stone wondered what the rest of the neighborhood made of it.
"I am sure a lot of neighbors are like, 'What's going on?' "
Contact View contributing reporter Ginger Meurer at gmeurer@viewnews.com. Find her on Twitter: @gingermmm.