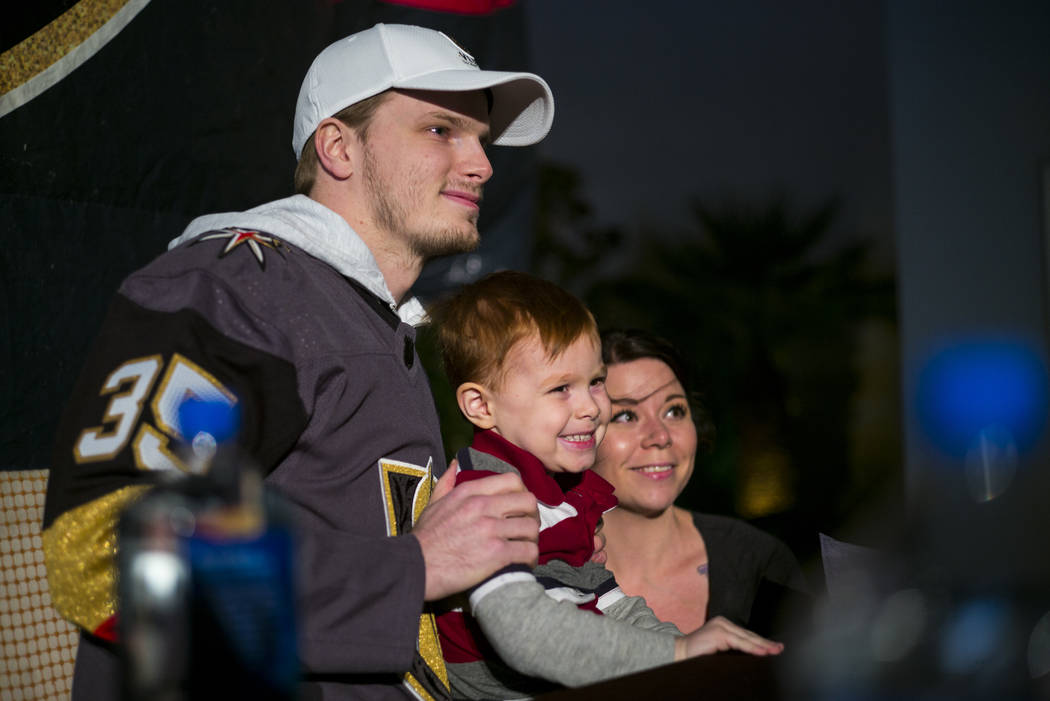 Meet your Golden Knights downtown
Vegas Golden Knights fans will have two chances to interact with the team downtown this week. First, goalie Oscar Dansk will sign autographs and pose for photos at D Las Vegas' Longbar from 7-8 p.m. Thursday.
On Sunday, the team will host a Fan Fest, when fans can mingle with players as they walk a red carpet under the Fremont Street Experience's Viva Vision, meet the team's mascot Chance and try their hand at hockey with a shooting cage. The event will be 3-5 p.m.
Majestic Rep stages Williams classic
The Majestic Repertory Theater's production of "Cat on a Hot Tin Roof" premieres at 8 p.m. Thursday.
The Tennessee Williams classic will be performed through Jan. 28 at 1217 S. Main Street. Tickets are $25. majesticrepertory.com
Panel discussion slated on cybercrime
The Mob Museum will host a Courtroom Conversation on cybercrime — "Digital Swindlers: Organized Crime Infects the Internet" — at 7 p.m. Thursday.
A panel of experts will discuss topics such as credit card fraud, illegal gambling, identity theft, phishing, terrorist activity, bitcoin and money laundering. Admission is $25, with a buy-one-get-one-free discount for museum members.
Cosplay Prom to benefit The Center
Artifice, at 1025 1st St., will host a Cosplay Prom, '80s edition, beginning at 7 p.m. Friday. Guests can dance the night away to hits from the '80s while decked out in their best cosplay, with proceeds going to The Center. artificebar.com
Performances celebrate MLK week
In celebration of Martin Luther King Jr. week, The Smith Center will host four performances of "A Raisin in the Sun" this weekend.
Tickets for the shows on Friday, Saturday and Sunday in the center's Troesh Studio Theater are $39. thesmithcenter.com
Have an item for Downtown Lowdown? Contact Al Mancini at amancini@reviewjournal.com.