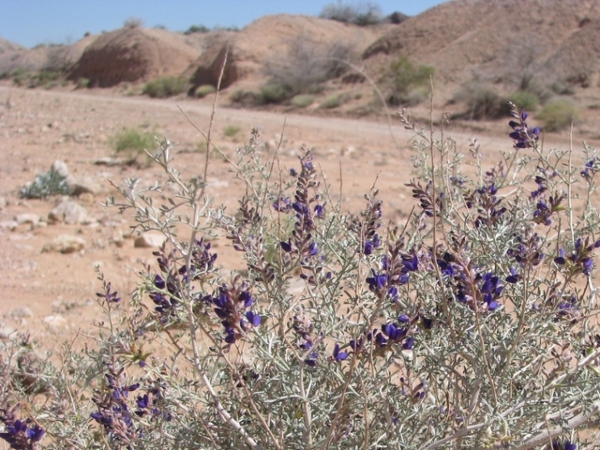 As we slide into the new year, several community leaders are hoping for big things and long-term improvement in the east valley and downtown Las Vegas.
"The projects that we started three or four years ago are coming to maturity," said Councilman Bob Coffin, who represents Ward 3 of the city of Las Vegas. "The growth I'm looking for is a general thing. It's the continued establishment of small businesses and adding more residential."
Among those projects is the widening and redirection of Main Street near the 18b Arts District. The project is set to add wider sidewalks and shade trees to Main and Commerce streets. To achieve that, the two streets will become one-way from where they intersect just south of Garces Avenue. Commerce will become southbound, and Main will become northbound. Then the streets will rejoin north of the Stratosphere and become two-way once again.
"The project is coming along," Coffin said. "It will still be a few years until completion."
Coffin said that businesses are growing downtown but what is needed are people to utilize them, which he feels is achieved by the creation of businesses and amenities that will draw people from other parts of the valley, along with the creation of more residential units downtown. Much of downtown's housing has been in place with little change for more than 50 years. He hopes to see more moderately priced mid-rise housing.
"New apartments are coming," Coffin said. "They're small but modern. That's the kind of thing you need for young people because, frankly, they're primarily for sleeping."
Coffin noted that the character of the east side is very different from the west side because there was no development plan, and things happened by accident or by circumstance previously.
"You end up with smaller blocks, no gated communities, and no homeowner's associations," Coffin said. "East of the freeway, it's like a different town.
Fifth-generation Nevadan and advocate for natural spaces Terri Robertson has been involved in efforts to protect wild spaces including Sloan Canyon and Gold Butte. She was instrumental in the creation of the Red Rock Canyon National Conservation Area on the west side of the greater Las Vegas area, but she feels less confident about being able to protect the natural spaces closest to her home on the foothills of Frenchman Mountain.
"Rainbow Gardens is a hard project," Robertson said of the area between Frenchman Mountain and the Lake Mead National Recreation Area. "What we're hoping is that the Bureau of Land Management will use some of the mitigation funds for allowing more power lines through there to put forth some effort for better care of Gypsum Cave."
Robertson and other organizers have suggested extending the Lake Mead National Recreation Area to Frenchman Mountain to provide more federal protection for sites, such as the historically significant Gypsum Cave and several unusual geographical features in the area. She holds out hope that with the establishment of the Tule Springs Fossil Beds National Monument and more headway for the protection and access to Sloan Canyon National Conservation Area, some attention can be shifted to Rainbow Gardens.
Back in the valley, one of the east side's major thoroughfares may be about to undergo significant changes and beautification.
"We have a $50,000 grant from the National Endowment for the Arts to fund a study on how to best use public art in the redevelopment of Maryland Parkway," said Patrick Gaffey, cultural program supervisor for Clark County. "Clark County Parks & Recreation, the city of Las Vegas and UNLV have partnered for this project. If it goes well, we would apply to the NEA for future grants to actually start building art."
The study — set to be conducted by local firm Bunnyfish Studio, 520 Fremont St. — would run from McCarran International Airport through downtown and likely would include one of the most significant public sculptures in Nevada, "Flashlight" by Claes Oldenburg and Coosje van Bruggen.
"In the meantime, we've hired artist Wayne Littlejohn to create our first piece of big outdoor sculpture at the beginning of Maryland Parkway at Siegfried and Roy Park," Gaffey said. "Littlejohn teaches at CSN (the College of Southern Nevada), and we're expecting a dynamic and striking piece."
— To reach East Valley View reporter F. Andrew Taylor, email ataylor@viewnews.com or call 702-380-4532.