New downtown Las Vegas sign set to light up entry into city
Updated August 6, 2018 - 6:45 pm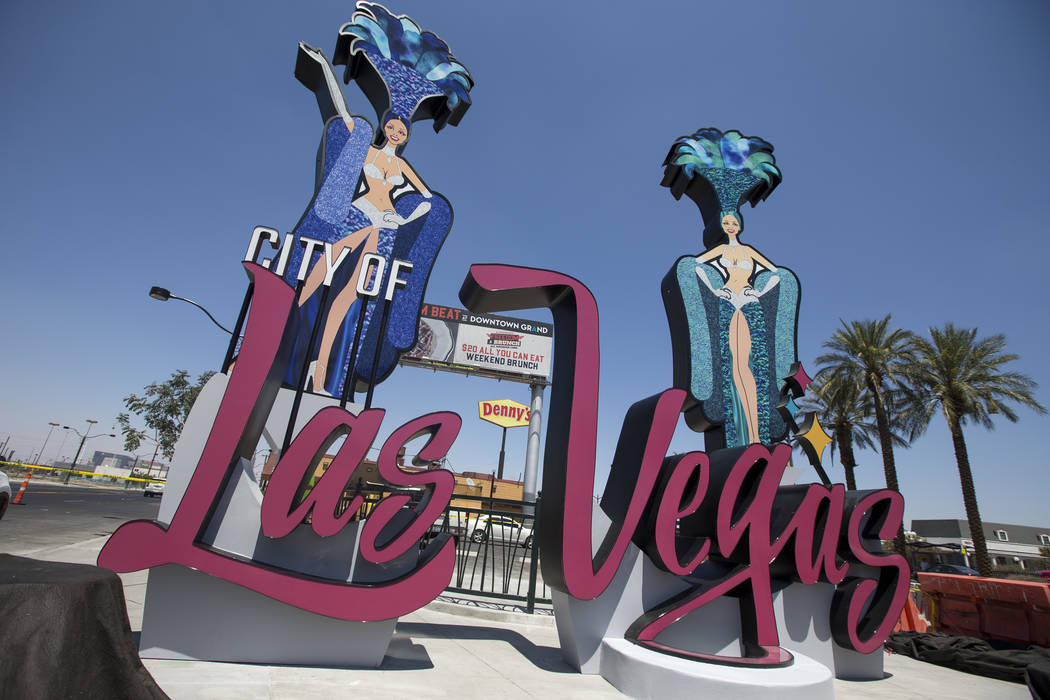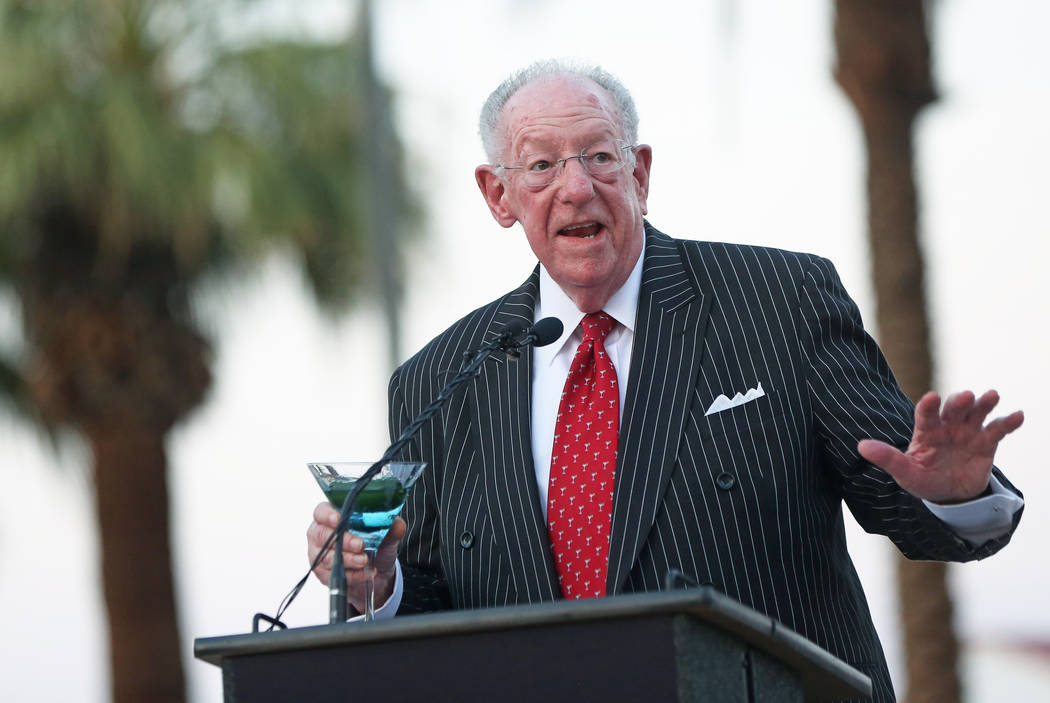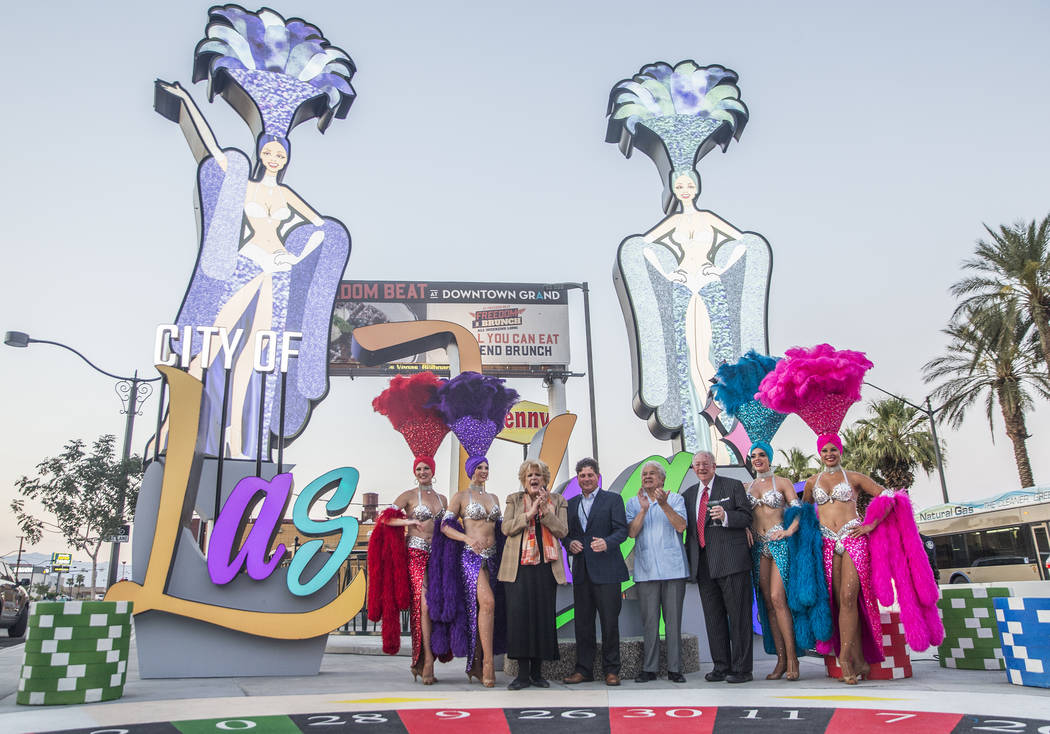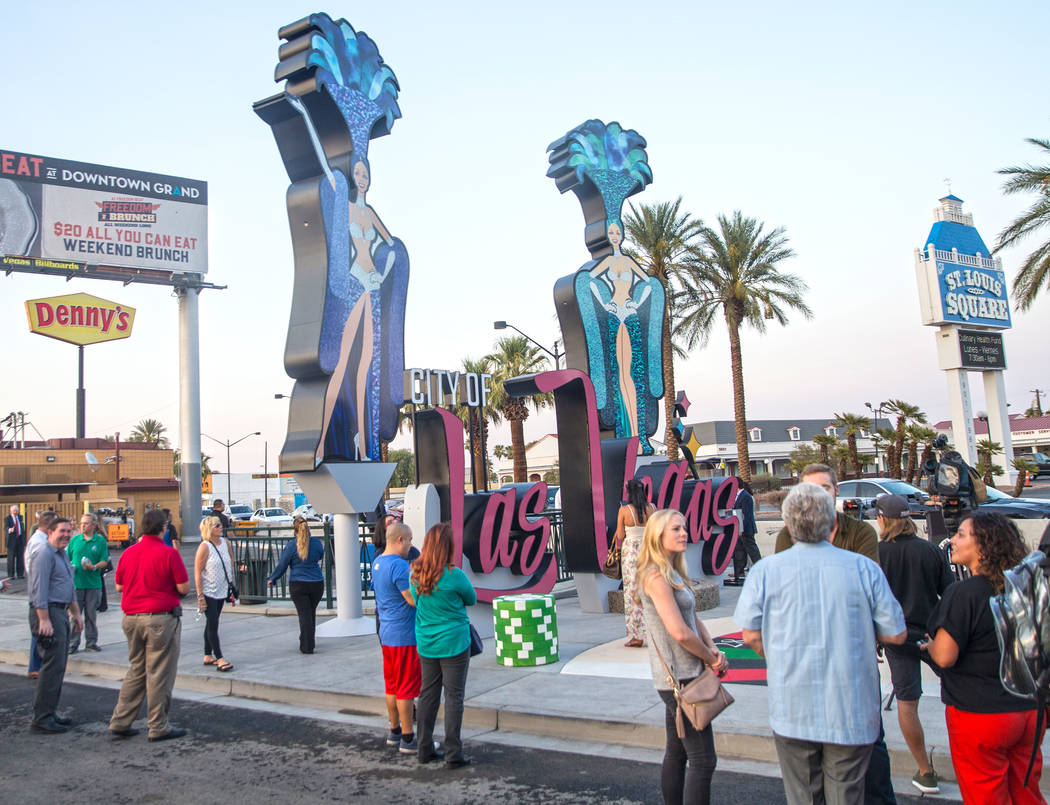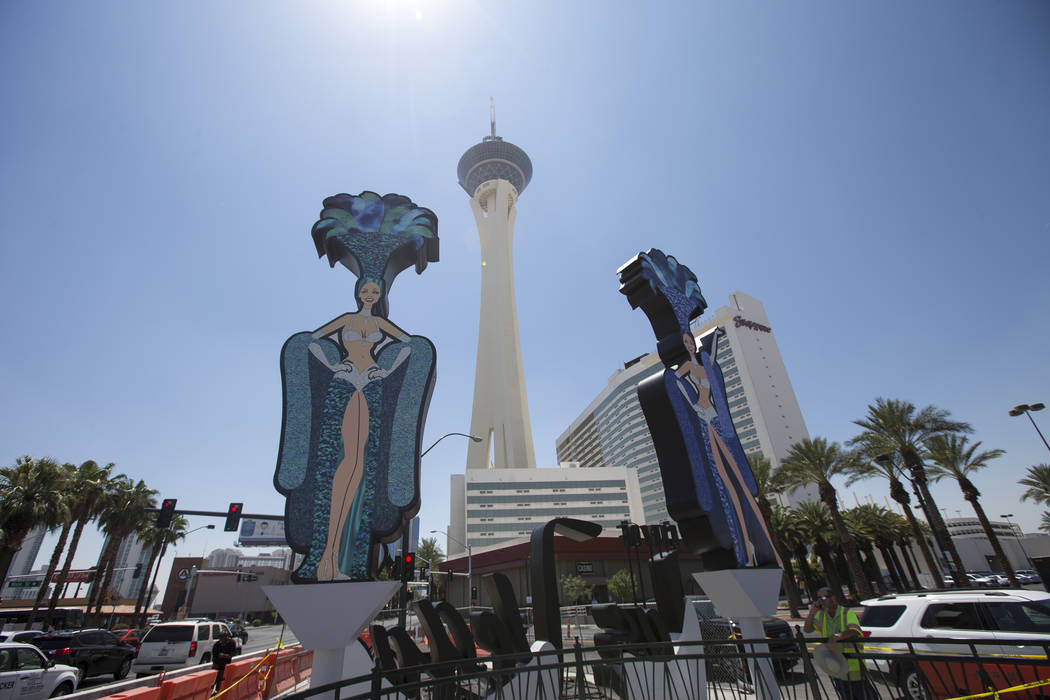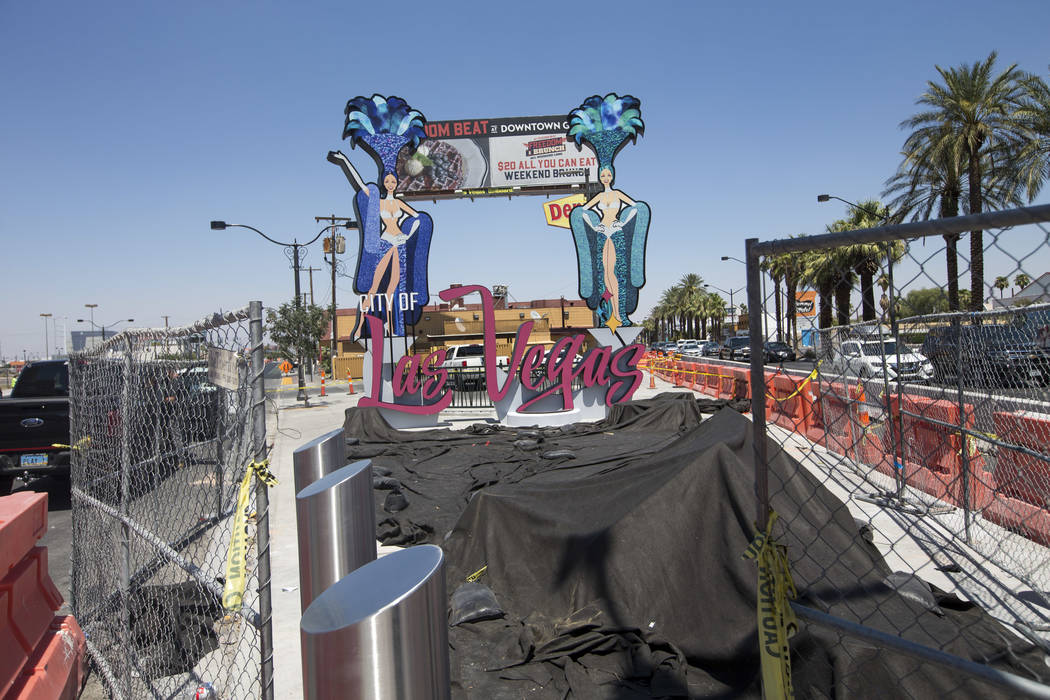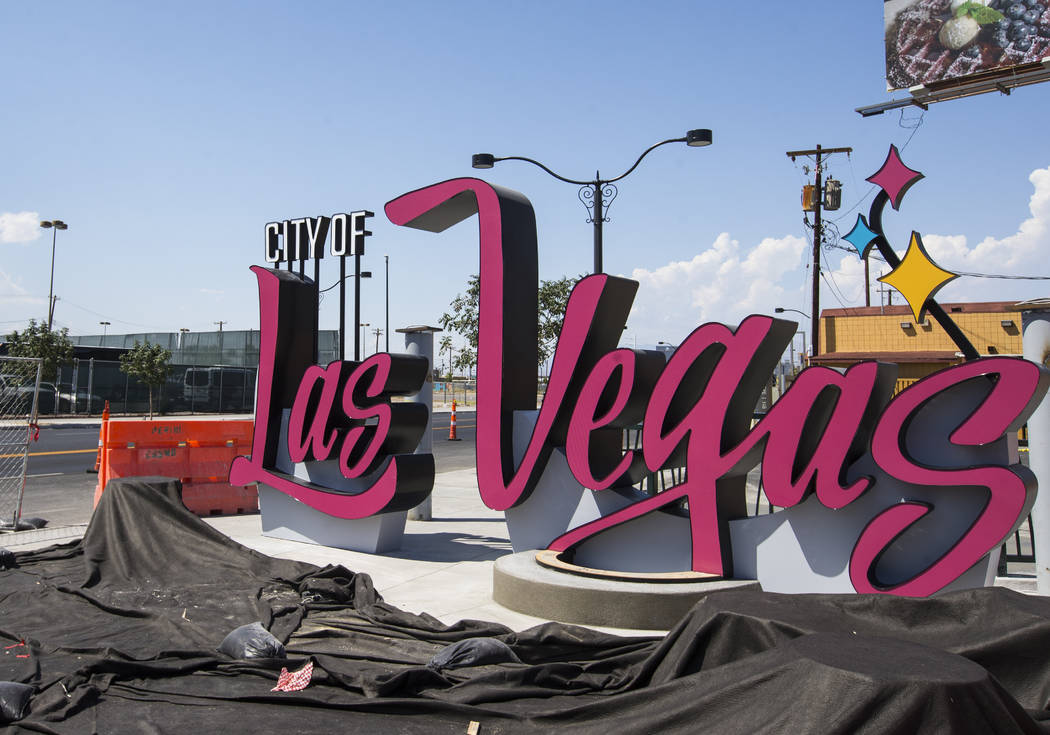 A pair of 26-foot-tall showgirls now greet northbound visitors to downtown Las Vegas, part of a roughly $400,000 sign display.
The city's new gateway sign, on a small strip of land in front of the Denny's on Las Vegas Boulevard, just north of the Stratosphere, will officially be lit at dusk Tuesday.
A previous sign welcoming people to downtown Las Vegas was mangled when a motorist hit it in 2016.
That sign resembled the "Welcome to Fabulous Las Vegas" sign that sits at the southern end of the Strip. Many of the out-of-town visitors who pose beneath that iconic sign may not realize they'd have to trek about 4½ miles north to actually set foot in the city of Las Vegas.
"That's certainly something we've loved forever," Las Vegas Mayor Carolyn Goodman said.
The new gateway sign will let people know they're crossing over into the downtown area. A city archway over Las Vegas Boulevard that will be farther south toward Sahara Avenue is in the works, Goodman said.
City officials are working with the Stratosphere to provide parking for visitors to "what is sure to become an iconic Las Vegas location," a news release said.
The showgirl figures are modeled after two showgirls who accompany former Las Vegas Mayor Oscar Goodman to events.
The parking area is expected to be open in a month. The event to dedicate the new sign starts at 7:30 p.m. Tuesday.
The magenta "city of Las Vegas" sign the showgirls now flank is a logo the city adopted as its emblem for under a year before scrapping it and returning to the city seal for official government business. The city didn't scrap the logo entirely, though —the flash of pink still stamps merchandise being sold in the city's online store, and it's used in some promotional materials.
"It's a fun-filled sign. It's light and it's airy," Goodman said. "The seal is really about serious, professional business."
The city tapped YESCO for the LED sign, and Las Vegas Paving did the site work, which includes dice, poker chips and a roulette wheel. And this time, there are bollards to protect the sign from traffic.
The sign is part of the city's Main Street project, and the $400,000 for the sign comes out of the city's general fund. Dollars for additional roadway and parking lot work in the area came out of a separate fund, and with the sign cost $767,000, city spokesman Jace Radke said.
Contact Jamie Munks at jmunks@reviewjournal.com or 702-383-0340. Follow @Journo_Jamie_ on Twitter.