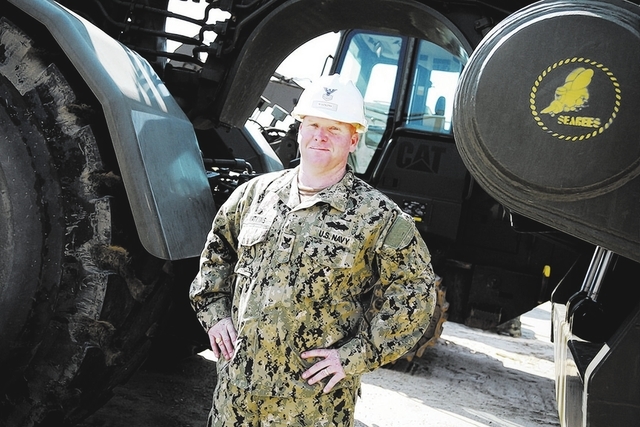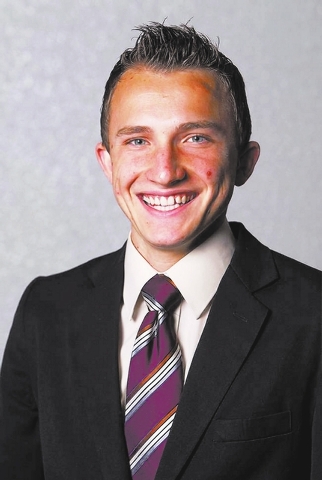 Petty Officer 1st Class Robert Watkins, an equipment operator and 1999 Las Vegas High School graduate, is serving in the U.S. Navy as part of the Naval Construction Training Center specializing in advance base construction, battle damage repair, contingency engineering, humanitarian assistance and disaster recovery support to fleet and unified commanders.
Claudia Newbury has volunteered more than 1,100 hours at The Smith Center for the Performing Arts as a docent giving tours of the campus, directing students during the matinee program and serving as an usher during shows.
Florence Rogers has been promoted to president and chief executive officer of Nevada Public Radio by the Board of Directors. Rogers joined Nevada Public Radio in 2001 as program director. Since becoming general manager in 2007, she has expanded the organization to include broadcast, digital and print mediums. She oversees operations at two stations, News 88.9 KNPR and Classical 89.7 KCNV, the monthly magazine Desert Companion and the nonprofit's public affairs program, KNPR's State of Nevada, which she co-founded in 2003.
Air Force Airman Brendon T. Dillman graduated from basic military training at Joint Base San Antonio-Lackland, San Antonio. Dillman is the stepson of April Dillman and grandson of Terry Bowman, both of Safford, Ariz. He is a 2013 graduate of East Career and Technical Academy.
Local 2014 Horatio Alger National Scholar Anton Sorkin from Advanced Technologies Academy recently spent several days in Washington, D.C., for the annual National Scholars Conference, which took place in conjunction with the 67th Horatio Alger Awards induction ceremonies. Sorkin was joined by the other 105 scholarship recipients from across the country. During the multiday event, the 2014 National Scholarship recipients learned more about the association and were given an opportunity to meet and learn from the Horatio Alger members.
Jared J. McBride has been selected for promotion to the rank of sergeant 1st class in the U.S. Army. McBride is serving as Weapons Specialist with Defense Threat Reduction Agency — Europe, Kleber Kasearne, Kaiserslautern, Germany. He has served in the military for 11 years. McBride is the son of Jeff N. McBride of Las Vegas and Dee A. Therrien of Hemet, Calif.
Vincenzo Fresquez of Missouri Baptist University in St. Louis participated in entrepreneurial and service projects throughout the year as a member of nonprofit Enactus, including teaching the importance of financial literacy to approximately 700 middle school students. Fresquez is a senior from Las Vegas, who is majoring in management.
The Nevada Hispanic Legislative Caucus presented the Health Care Advocate Award to UnitedHealthcare at the Cesar Chavez Dinner and Dance. Alejandro Juarez, manager of communications and education for UnitedHealthcare, accepted the award, recognizing the company's advocacy in the Latino community.
Seventy-year-old Las Vegas resident William "Bill" Blair has been honored as the Nevada winner of the Home Instead Senior Care network's Salute to Senior Service award. Blair is recognized for his dedicated community service, including his work at Helping Hands of Vegas Valley. Blair uses his vehicle to transport home-bound seniors to and from their medical and other critical appointments. As one of 50 state winners, Blair earned $500 for his charity of choice and will have a spot on the Salute to Senior Service Wall of Fame on salutetoseniorservice.com.
Northwest Career and Technical Academy health teacher Laura Champeau received the 2014 Health Advocate Award for making "an exemplary contribution to improving the health status and well-being of people in Southern Nevada" during a ceremony March 19. Community Partners for Better Health presented the award.
The National Art Education Association honored Liza Amor with the 2014 Nevada Art Educator of the Year Award for her service and contributions to art education. Amor teaches art at Kim and Lundy elementary schools and has been with the Clark County School District for nine years.
City of Las Vegas Ward 6 resident Caitlin Beglinger is a sophomore at Northwest Career and Technical Academy and an officer of the school's Health Occupations Students of America Club. She attended the HOSA Nevada State Conference in Reno in March, which consisted of health-oriented categories for competition and seminars. Beglinger competed in the Community Emergency Response Team category. Out of more than 50 participants, she was awarded the bronze medal, qualifying her to compete at the national level.
Northwest Career and Technical Academy student Taylor Jump was the school's Student of the Month for February 2014. She was nominated by teacher Mary Abbott, who described Jump as "an excellent student, dependable, respectful, and a role model to her peers."
Natalie Pinkney, a junior studying psychology from Las Vegas, was elected to the executive board of the PanHellenic Council at Marquette University in Milwaukee. A Greek governing council, the PanHellenic board is representative of Marquette's eight social sororities.
Chrissy McDowell of Las Vegas was named to the fall 2013 Honor List of Oxford College, the two-year liberal arts division of Emory University in Oxford, Ga.
Vincenzo Fresquez of Las Vegas has received the fall 2013 President's Citation at Missouri Baptist University in St. Louis.
Tessa Lepore of Las Vegas has been awarded a departmental scholarship based on grade point average, ACT/SAT test scores and major at the Oklahoma City University.
The following local individuals have been awarded a merit scholarship based on grade point average and ACT/SAT test scores at Oklahoma City University: Aurora Watts and Daniel Munoz, both of North Las Vegas; Bailey Saxe, Casey Andrews, Isabella Abel-Suarez and Tessa Lepore, all of Las Vegas; Keegan Keith, Kevin Dort and Taylor Paulson, all of Henderson. Merit scholarship amounts range from $1,500 to $7,500.
Henderson resident Megan Watkins made the academic fall 2013 Dean's List at Azusa Pacific University in Azusa, Calif.
Army National Guard Pfc. Eric S. Fontanilla has graduated from basic combat training at Fort Jackson, Columbia, S.C. Fontanilla is the son of Mercedes Pelayo of Henderson and is a 2013 graduate of Liberty High School.
Share your news
View welcomes announcements of recent achievements by local students and adults. Please include student's name, age, local school attended, parents' names and city of residence. Send to View, c/o Favorites, P.O. Box 70, Las Vegas, NV 89125-0070, or by email with Favorites typed in the subject line to viewcalendars@viewnews.com. Photos cannot be returned.