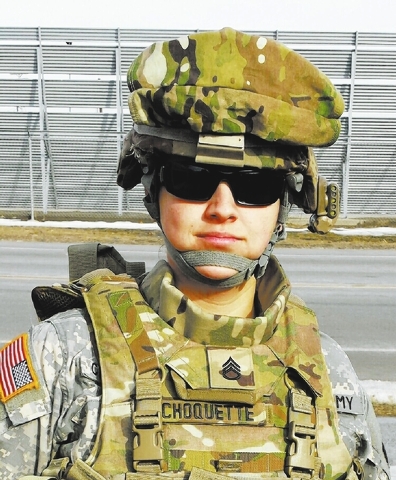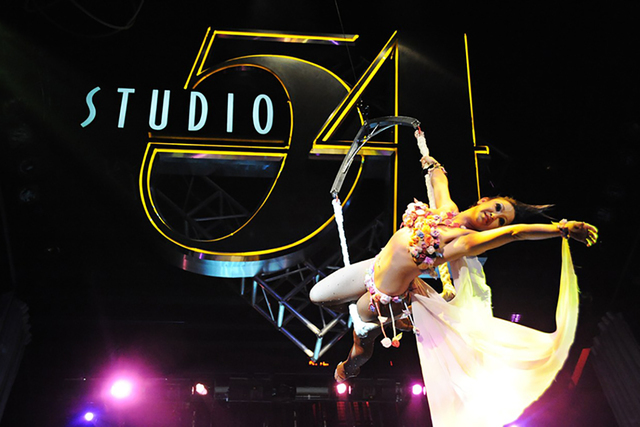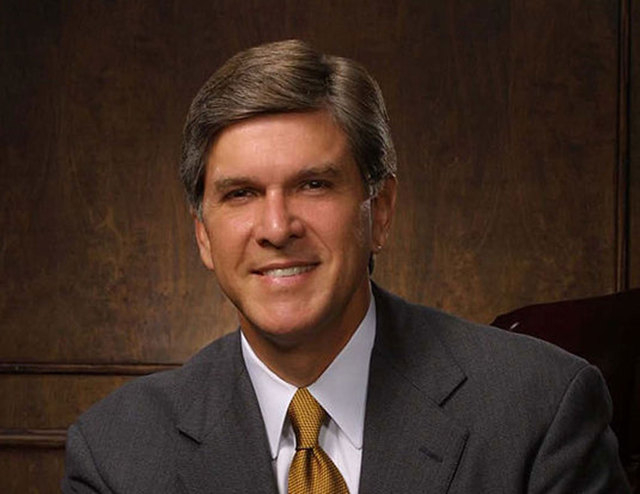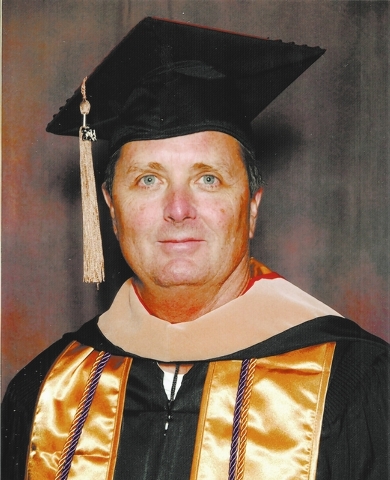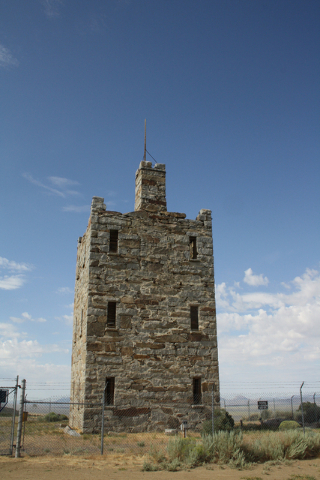 Army Spc. Symone E. Harden is one of 200 chefs from bases around the world who gathered March 9-13 for the 39th annual Military Culinary Arts Competitive Training Event in Fort Lee, Va., where military food service chefs showcased their best cooking skills. Harden is assigned to the 549th Military Police Company, Fort Stewart, Ga., and has four years of military service. She is the daughter of Myrle G. Williams of Las Vegas and is a 2008 graduate of Desert Pines High School.
Steven M. Merkes has been inducted into the Delta Mu Delta Lambda Sigma Las Vegas Chapter, an International Honor Society in Business Administration.
Nevada State Bank has added Southern Nevada health care professional and businesswoman Karla J. Perez to its board of directors. Perez serves as the regional vice president of seven hospitals within the western region of Universal Health Services, including positions as CEO of Desert Springs Hospital and Spring Valley Hospital.
Damage Controlman Fireman Vincent Stokes of Las Vegas performs maintenance on a foam pump aboard the aircraft carrier USS Harry S. Truman (CVN 75). Harry S. Truman, flagship for the Harry S. Truman Carrier Strike Group, is deployed to the U.S. 5th Fleet area of responsibility, conducting maritime security operations, supporting theater security cooperation efforts and supporting Operation Enduring Freedom.
The Jewish National Fund announced Sha'ron Wolfin Eden as the new director for greater Las Vegas. Born in Israel, Wolfin Eden served in the Israel Defense Forces during the first Gulf War. After moving to the United States, she received a Bachelor of Arts in Political Science and International Relations at Florida Atlantic University, where she co-founded and became vice president of the Israeli Student Organization of South Florida and was elected to the National Political Science Honor Society.
The Modern Contemporary Art Museum announced its first official museum employee. Melanie Coffee has assumed the role of project manager. Coffee has held positions in several Las Vegas museums, including UNLV's Marjorie Barrick Museum, The Neon Museum and the Liberace Foundation.
Jeffrey R. Gordon, president and CEO of Nevada Childhood Cancer Foundation, has been named by the Southern Highlands Charitable Foundation as one of the 2014 Governor's Philanthropists of the Year.
Army service member Krystal Choquette, 28, was recently promoted to Staff Sergeant E6 and is serving her third deployment. Choquette is the daughter of Susan and David Choquette of North Las Vegas. She is a native Nevadan and a 2003 graduate of Cheyenne High School.
Kristi Bradford, an Exploration Systems Design major from Las Vegas, has been selected to participate in the Clinton Global Initiative University meeting March 21-23 at Arizona State University. The meeting brings college students together to address global challenges with practical, innovative solutions.
Ally Ruggles of Henderson will be the president of the Associated Students of California Lutheran University Government for the 2014-15 year. Students elected Ruggles to serve on the Executive Cabinet, which plans activities and programs to educate and entertain students and serve the community. Ruggles is a junior exercise science major. As president, Ruggles will lead ASCLU and serve on CLU's Board of Regents and Alumni Board of Directors.
The Palo Verde High School Interact Club, sponsored by Courtney Abrahamson, Summerlin Rotary president, has been awarded a $500 first prize for the video it submitted to Rotary District 5300's Unity through Diversity competition. It was part of the Rotary Peace Conference Program that took place in February. It was the only video submitted from Southern Nevada high schools and was selected out of 23 entries from the district. It can be viewed at tinyurl.com/5300unity.
The LIBRE Initiative, a nonprofit national grassroots organization that works to equip the U.S. Hispanic Community with the tools to prosper, recently honored the recipients of the LIBRE Initiative's Scholarship program at Nevada State College for the 2013-2014 fiscal academic school year. They include: Veronica Ferguson, Michele Stering, Alexandria Alo, Suzanne Garlick, Nayeli Bejarano, Ashley Brun, Cinnamin Stephens and Matthew Ward.
The Greater Las Vegas Association of Realtors and its Young Professionals Network of Las Vegas for members younger than 40 announced the winners of their annual Top 40 under 40 awards recently. They include: William Alt, Wynn Realty Group; Lianna Alvarez, Prudential Americana Group; Roger Ayala, RE/MAX Affiliates Realty; Phil Bailey, Keller Williams Realty Las Vegas; Masheed Barghisavar, Realty ONE Group Inc.; Jillian Batchelor, Wynn Realty Group; Marco Chaidez, Next Level Realty LLC; Alex Chavez, Prudential Americana Group; Vandana Chima-Bhalla, Exit Realty Platinum Group; Shawn Cunningham, RE/MAX Advantage; Joseph Dagher, Encore Realty Group; Tiffanee Dalton, Resolution Realty; Stephanie Dibbs, The Trump International Hotel-Las Vegas; Kristine Dugan, SMG Realty; Mark Fleysher, Sellstate Deluxe Realty; Christin Griffin, Realty ONE Group, Inc; Ashley Hawks, Black & Cherry Real Estate; Jaime Irving, Luxury Homes of Las Vegas; Jonathan Jacobs, Simply Vegas; Azim Jessa, Urban Nest Realty; Jared Jones, Horizon Realty Group; Anna Klinger, Keller Williams Market Place; Anthony Knight, Keller Williams Realty Southwest; Geoffrey Lavell, Realty ONE Group Inc.; Robert Little, RE/ MAX Advantage; Shyla Magee, Windermere Prestige Properties; Holly Marquardt, All Vegas Valley Realty; Heather Mongie, Exit Realty Platinum Group; Matthew Mullin, Prudential Americana Group; Linda Naw, RE/ MAX Extreme; Georgia Purpura, Keller Williams Realty Southwest; Charmaine Prospero, The Agency; Krystal Sherry, Hudson Real Estate; Jeffrey Sklar, Urban Nest Realty; Craig Tann, Prudential Americana Group; David J. Tina, Urban Nest Realty; Sandy Van, The Agency; Brandy White Elk, Innovative Real Estate Strategy; Julie Youngblood, Keller Williams Realty Southwest; and Melissa Zimbelman, LUXE International Realty.
Share your news
View welcomes announcements of recent achievements by local students and adults. Please include student's name, age, local school attended, parents' names and city of residence. Send to View, c/o Favorites, P.O. Box 70, Las Vegas, NV 89125-0070, or by email with Favorites typed in the subject line to viewcalendars@viewnews.com. Photos cannot be returned.