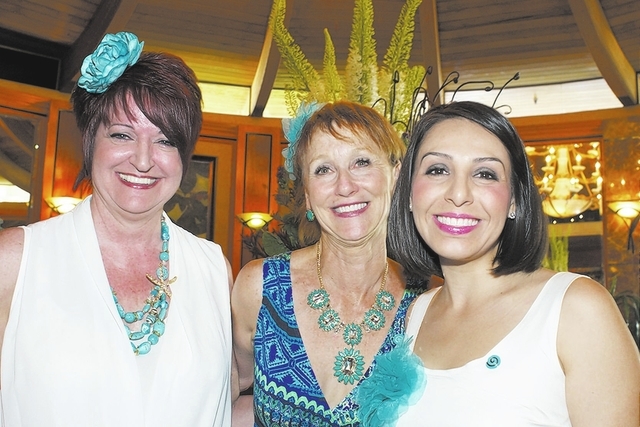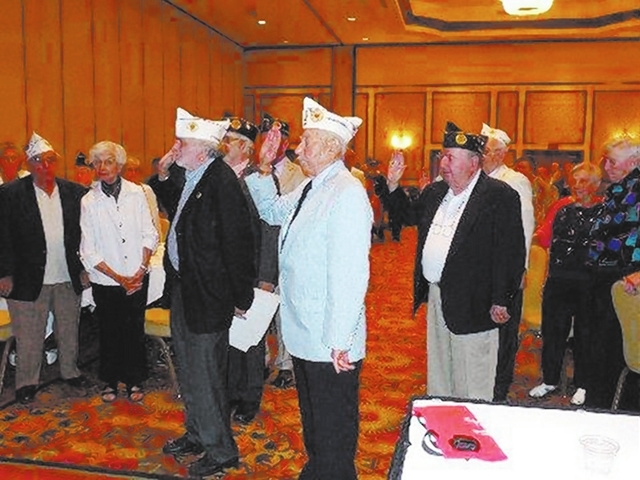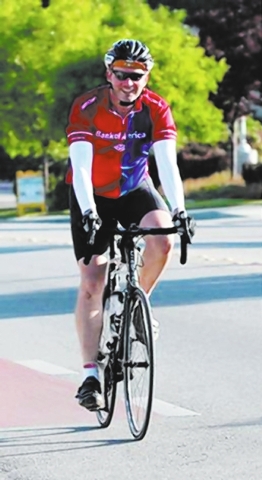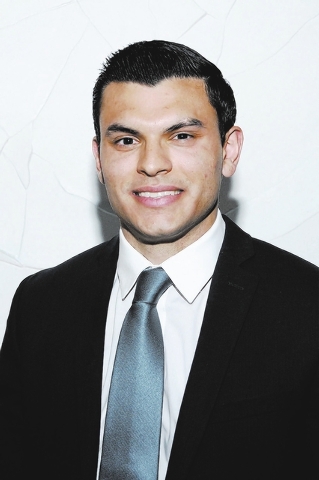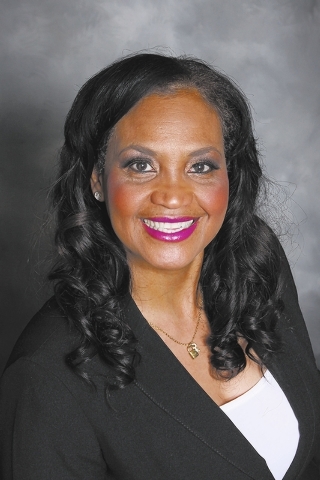 Army PV2 Thomas Snow graduated from basic training and Airborne School at Fort Benning, Ga. He is stationed in Alaska. Snow is the son of Philip and Jeannette Snow of Las Vegas and is a 2013 graduate of Northwest Career and Technical Academy.
Make-A-Wish Southern Nevada announced that longtime volunteer Betty Evans has been selected as Senior of the Quarter by the Las Vegas Senior Citizen Advisory Board. Evans, a volunteer Wish Granter since 2003 who has been involved in granting more than 50 wishes, was recognized for her community service and volunteerism by Mayor Carolyn Goodman and the Las Vegas City Council.
Edna E. Bowen recently joined the Greater Las Vegas Association of Realtors. Bowen has launched her new career with Key Realty and has resided in Las Vegas for 31 years.
Las Vegas resident Greg Duffield rode his bike nearly 550 miles over the course of seven days in early June from San Francisco to Los Angeles. His journey was part of The AIDS/LifeCycle Ride to End AIDS, which raises funds and awareness for the fight against HIV/AIDS. He raised $5,810, which benefits human rights organizations throughout California.
The Las Vegas Business Academy has awarded its fifth scholarship recipient, Keivan Roebuck, $75,000 to complete the MBA program at Lee Business School and the Juris Doctorate program at William S. Boyd School of Law, both at UNLV.
Petty Officer 3rd Class Leah Vidal, an aviation boatswain's mate (aircraft handling) and 2009 graduate of Arbor View High School, is serving on one of the world's largest warships, the U.S. Navy aircraft carrier USS Harry S. Truman.
Laura Gruninger of Henderson graduated as the 2014 valedictorian for the University of San Diego's College of Arts and Sciences on May 25. She was selected as a member of the Phi Beta Kappa honor society and received the 2014 Department of Psychology Award for Academic Excellence. She was also president of the Psychology Club and a member of the Psi Chi National Honor Society in psychology. Her parents are Andrew and Dawn Gruninger of Henderson.
Cornell College in Mount Vernon, Iowa, named Jessica Reed and Michael Reed of Las Vegas to its spring 2014 Dean's List.
Jennifer Bailey, Lynne Reid, Kimberly Stephenson and Susan Zook, all of Las Vegas, graduated from Graceland University in Lamoni, Iowa, on May 18.
Hans Steed of Henderson graduated from the Army and Navy Academy, a private military boarding school in Carlsbad, Calif.
Scott Whaley of Las Vegas graduated from George Fox University in Newberg, Ore., in May.
Mariah Ziegenbein of Las Vegas made the spring 2014 Dean's List at Aurora University in Aurora, Ill.
Chelsea Tinsler of Las Vegas graduated from the University of Hartford in West Hartford, Conn., on May 18.
Jason Allen, Bradley Batchelor and Jake Fason, all of Las Vegas, and John Locklair of North Las Vegas made the spring 2014 Dean's List at Southwestern College in Winfield, Kan.
Sonya DaCunha of Henderson graduated from the University of Massachusetts Lowell in Lowell, Mass., on May 17.
Steven Sha, the son of Shu Ya and Sheng Ming Sha of Henderson, made the spring 2014 Dean's List at Macalester College in St. Paul, Minn. He is a graduate of Las Vegas Academy.
Air Force Airman Vincent N. Gerhardt graduated from basic military training at Joint Base San Antonio-Lackland, San Antonio. Gerhardt is the son of John A. and Julie A. Gerhardt of Henderson and is a 2013 graduate of Coronado High School.
Lena Dagher, Charles Maddox, Wesley Simpson and Trenton Tabor, all of Las Vegas, graduated from Worcester Polytechnic Institute in Worcester, Mass., on May 17.
Liel Asulin and Jesey Meche of Las Vegas made the spring 2014 Dean's List at the University of Hartford in West Hartford, Conn.
Lidiya Azhotkina and Erin Podhaisky of Henderson and James Castle and Adityaa Ravi of Las Vegas made the spring 2014 Dean's List at Rochester Institute of Technology in Rochester, N.Y.
Xyience, a sports nutrition and energy drink company, recently launched an initiative called Power to Win, which sponsors amateur athletes and fitness influencers from across the country, including Jennifer Turchin of Las Vegas. Turchin has participated in more than 20 half marathons and triathlons since 2011.
Share your news
View welcomes announcements of recent achievements by local students and adults. Please include student's name, age, local school attended, parents' names and city of residence. Send to View, c/o Favorites, P.O. Box 70, Las Vegas, NV 89125-0070, or by email with Favorites typed in the subject line to viewcalendars@viewnews.com. Photos cannot be returned.