Newsmakers, May 21-27, 2015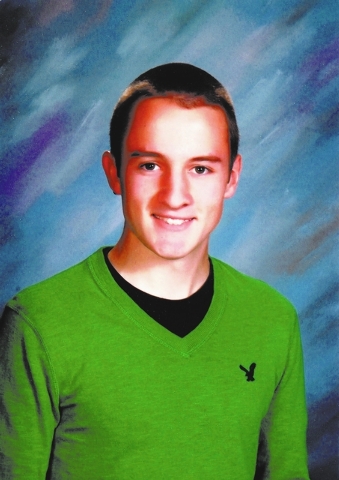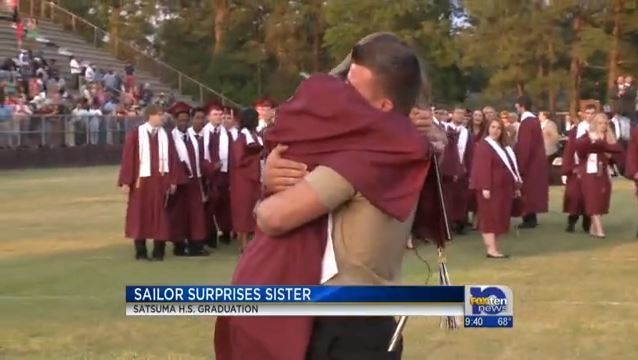 Mary Jordan was the valedictorian when she graduated from Andre Agassi College Preparatory in 2011. At Agassi, she lettered in softball all four years of high school and in basketball and volleyball. Jordan attended Langston University in Langston, Okla., on an academic scholarship and played softball there. At Langston, she made the all-conference team her first three years. She also made the All- American team and Scholar Athlete teams in 2014. Jordan has maintained a 4.0 GPA throughout college and recently graduated with a degree in biology. She plans to attend Purdue University to pursue a degree in veterinary medicine. She is the daughter of the Rev. Vincent and the Rev. Carolyn Jordan of Las Vegas.
Twelve-year-old Avery Driscoll honored moms for Mother's Day by teaming up with the St. Baldrick's Foundation to raise money for childhood cancer research. The Las Vegas native and cancer survivor designed a Mother's Day ecard that can be sent online with a donation to fund childhood cancer research. To send the card and donate to St. Baldrick's, visit stbaldricks.org/mothers-day.
Sailor Leslie Helms of Las Vegas has been selected to attend the National Youth Leadership Forum: Advanced Medicine & Health Care this summer on the campus of Johns Hopkins University in Baltimore. Sailor is a ninth-grader in the Sports Medicine Program at West Career and Technical Academy. She was recently recognized by Gov. Brian Sandoval and Sens. Harry Reid and Dean Heller for her volunteer contributions to the community through the United Way of Southern Nevada's NGAGE program for high school students. Sailor is president of her youth group at Temple Sinai in Summerlin and serves as secretary/treasurer of her local chapter of the national BBYO Jewish teen program. Additionally, Sailor has won the American Legion Award and DARE essay contests. She is the daughter of John and Stephanie Helms of Las Vegas.
Arbab Khalid was recently selected as a 2015 Presidential Scholar, one of 141 students chosen out of more than 4,300 qualified candidates and one of only two students from Nevada. He is a senior at Coral Academy of Science Las Vegas. His parents are Masood and Tania Khalid of Las Vegas.
The 2015 Juvenile Diabetes Research Foundation Hope Gala honored Julie Murray in April for her work in launching and advising philanthropists and innovative nonprofit groups. After playing key roles in the creations of Andre Agassi's charter school, Agassi Prep, the I Have a Dream Foundation of Southern Nevada and Three Square food bank, Murray heads Moonridge Group, which helps individuals, foundations and corporations reach their philanthropic goals.
UNLV undergraduate Daniel Waqar of Las Vegas is one of 58 college students nationwide to receive the 2015 Truman Scholar Award from the Harry S. Truman Scholarship Foundation. Waqar, a junior history major and member of the UNLV Honors College, was selected from a national pool of nearly 700 candidates from 297 colleges and universities. Waqar is the third UNLV student to win the award since 2008.
Nearly 1,000 employees of The Venetian, the Palazzo and Sands Expo went to the ballpark to root for the Las Vegas 51s at their season opener in April. The total ticket revenue from the outing was matched by Sands Cares, the corporate citizenship program of Las Vegas Sands Corp., to make a donation of $10,000 to HELP of Southern Nevada.
Several local residents made the fall 2014 dean's list at Azusa Pacific University in Azusa, Calif.: Marc Abou Assali, Ciera Cypert, Austin Daykin, Haley Daykin, Sadie Kendrick, Samantha Kendrick, April Joyce Macadangdang, Erickson Nery, Coriana Polynice, Joshua Toranzo, Alexander Trubac and Colleen Zumaran, all of Las Vegas; and Lindsay Hutchinson and Nicole Wong, both of Henderson.
Raphael Schnee and Soeun Park, both of Las Vegas, made the fall 2014 dean's list at Pratt Institute in Brooklyn, N.Y.
Obim Okeke of Las Vegas made the 2014-15 honor roll at Pomfret School in Pomfret, Conn.
BetsyAnn Pittman of Las Vegas was recently inducted into the Troy University chapter of the SALUTE Veterans National Honor Society in Alabama.
The following students made the fall 2014 honor roll at Oregon State University in Corvallis, Ore.: Tessa L. Fettig, Megan L. Haverman and Junsik Kim, all of Henderson; and Aimee Miller, Cassidy C. Medellin, Mason K. Shields, Rachel M. Soo Hoo and Shannon I. Sperry, all of Las Vegas.
Richard Yahng and Erik G. Carlson, both of Las Vegas, received academic honors for winter 2015 at Phillips Exeter Academy in New Hampshire.
Air Force Airman 1st Class Ryan Campana graduated from basic military training at Joint Base San Antonio-Lackland, San Antonio. Campana is the son of Wilma and Reynaldo Campana of Las Vegas.
Air Force Airman Seth T. Burdelas graduated from basic military training at Joint Base San Antonio-Lackland, San Antonio. Burdelas is the son of Edward Burdelas of Las Vegas.
U.S. Air National Guard Airman 1st Class Tyra L. Austin graduated from basic military training at Joint Base San Antonio-Lackland, San Antonio. Austin is the daughter of Cleotha T. Vanhorn of Las Vegas and Tara L. Austin of Birmingham, Ala.
Air Force Airman Vernon M. Datu graduated from basic military training at Joint Base San Antonio-Lackland, San Antonio. Datu is the son of Leng and Elma Datu of Las Vegas and is a 2013 graduate of Southwest Career and Technical Academy.
Share your news
View welcomes announcements of recent achievements by local students and adults. Please include student's name, age, local school attended, parents' names and city of residence. Send to View, c/o Favorites, P.O. Box 70, Las Vegas, NV 89125-0070, or by email with Favorites typed in the subject line to viewcalendars@viewnews.com. Photos cannot be returned.