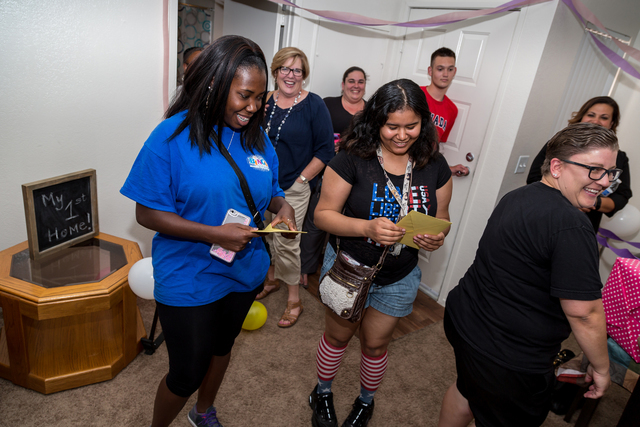 Having a family can be a beautiful thing, but sometimes stresses get in the way that make it difficult to stay sane. In between the financial hits and sleepless nights, families can struggle and, in turn, affect their children's health.
Olive Crest was born out of the need to assist struggling families and at-risk children.
"Our goal is to treat and prevent child abuse," said Heidi Riehl, director of marketing and public relations at Olive Crest. "We want to essentially break the cycle of child abuse and restore families."
The California-based nonprofit was formed in 1973 out of the vision of Donald and Lois Verleur, who took in four teenage girls and opened their first home for children in Southern California. The olive tree in their front yard, which they took to symbolize "peaceful family," inspired their business name.
More than 40 years later,Olive Crest has become dedicated to serving nearly 3,000 children and families each day throughout California, Nevada and the Pacific Northwest, according to Riehl.
"We encourage kids to become who they are meant to be as we pull them out of the trauma and abuse that some of them have suffered," she said. "The trauma is really deep for a lot of these kids."
The nonprofit opened its North Las Vegas office, a family resource center, in 2008.
The center is one of five in the Las Vegas area and offers everything from food help with referrals and case management services. The center also hosts a Family-to-Family Connection program that teaches interactive classes for parents and children younger than 4.
Olive Crest also provides help with recruiting and training foster families and connecting children with adoptive families.
In 2015, the organization assisted with more than 150 adoptions and placed children in 969 foster families.
The nonprofit also provides respite care, which is planned, short-term relief to caregivers of children with special needs. In addition, it provides differential response, a home-based program that is implemented when allegations of abuse or neglect do not meet criteria for a formal Child Protective Services (CPS) investigation but warrant some type of intervention to help preserve the family.
For struggling families based in certain North Las Vegas ZIP codes, Olive Crest has a family resource center at 4285 N. Rancho Drive, Suite 160, where families can receive baby items, gently used clothing, nonperishable food items and hygiene products.
There's also a Strong Families program that helps families work on different aspects of their lives through focusing on various aspects, including family development plans, financial security, health and nutrition, home organization, work life success and fun and recreation.
"This is a safe space for people in crisis," said Angela Phillips, director of family preservation at Olive Crest. "We're not here to judge anyone. We're here to help."
The center is open from 9 a.m. to 5 p.m. Monday through Friday.
Call 702-221-6224 or visit olivecrest.org.
To reach North View reporter Sandy Lopez, email slopez@viewnews.com or call 702-383-4686. Find her on Twitter: @JournalismSandy